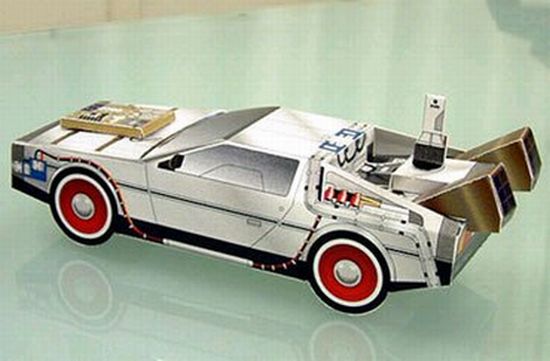 Go sci-fi this season! Try Origami, more popularly known to the layman as 'paper craft'. You will be amazed as to what all you can do with paper. Apart from doing something constructive, you will have loads of fun and wouldn't know how time flew!
SF Paper Craft Gallery has a whole array of PDF printouts to help you design vehicles from your favorite episodes of Back to the Future, Star Wars and Star Trek. Take for example The Delorean in the picture above. Isn't it the coolest?
So go ahead and take a pick from The Millenium Falcon, The Fighter, The Interceptor, AT-ST, AT-AT, StarDestroyer, Y-wing, Sand Crawler, Probe Droid, YT-1300, ENTERPRISE 1701-A, Borg Cube, U.S.S. RELIANT, Vulcan Shuttle, DELOREAN, Duey Huey Luie, VF-1S and Master Cannon. You will find step-by-step guidance as to how to go about making these designs out of paper, one more sensational than the other.
Go Creative!
Source : Aboutcolonblank