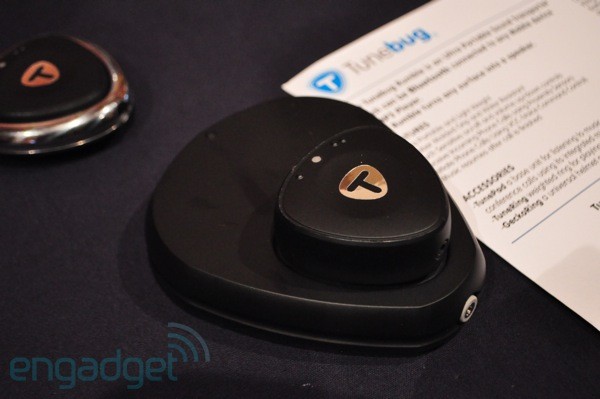 The mobile market is rapidly expanding and many companies are competing against each other to make moolah from the growing market. Tunebug is also one such company which has jumped into the fray. The company grabbed attention of tech freaks during the CES for introducing its Bluetooth Shake and Vibe speakers, which, according to the company, can turn any surface into a speaker with SurfaceSound technology. Sounds superb, doesn't it? The guys at Tunebug are again in the news for launched a new product named the Rumble.
The new product, which was revealed at the CTIA Wireless, is more mobile focused product and it includes Shake, though the company has given it a new name – the TuneRing. The only notable addition in the Rumble is the TunePad and it has been fitted to provide a surface for the Shake. The TunePad also sports a microphone to morph the package into a Bluetooth speakerphone.
At $149, the whole package is pretty affordable as the kit also comes with a 3.5mm to 3.5mm jack, USB to 3.5mm charging cable, and a helmet mount. But there is no need to jump with joy, because the Rumble will not rumble before this summer. In the meantime, you can check out the pictures in the gallery to get a better view of the new product.
Source: Engadget
Image source: Engadget