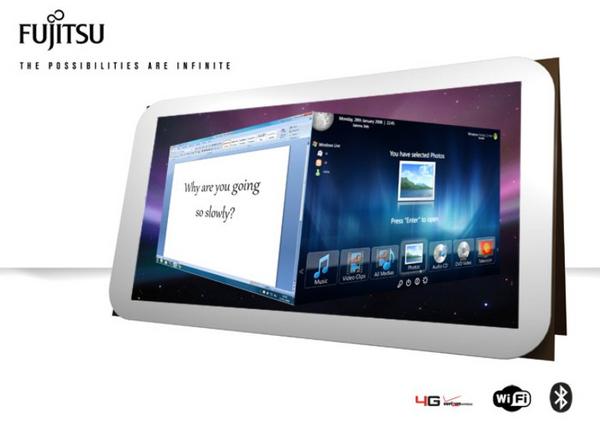 Alan Donnelly, a product designer from Dublin, Ireland, has designed a portable computing device, much like a Tablet PC. The product will be competing in the Fujitsu Lifebook 2013 Competition. This Tablet Lifebook has a rounded-rectangular frame and the display is shown in a rectangular box in the Tablet PC. This Lifebook design has many awesome features like 3D sensors that help us move the photos in the Lifebook by just waving our hands. We can zoom in or out the photos in this Tablet Lifebook by just stretching the air. You can hover from file to file by waving your hands if you have opened many files.
Tablet Lifebook also comes with a foldable leather case, which also works as a stand. The keyboard of this Workbook is displayed in front of it with the help of lasers. If you place a USB on top of the Tablet PC, it will transfer data wirelessly, and if you place the Tablet PC on top of a printer, the printer will immediately print the data.
Alan's Lifebook design is sure to revolutionize the Tablet PC market in the future.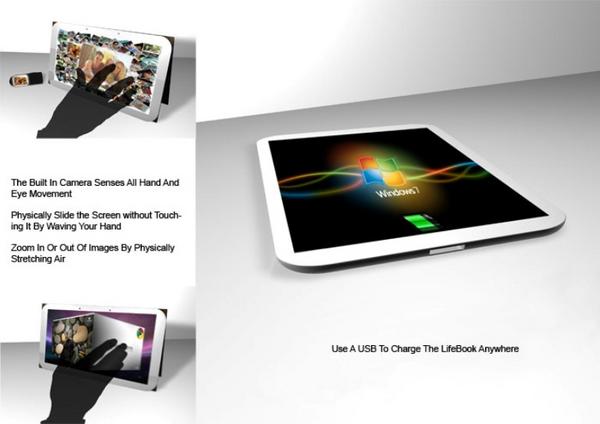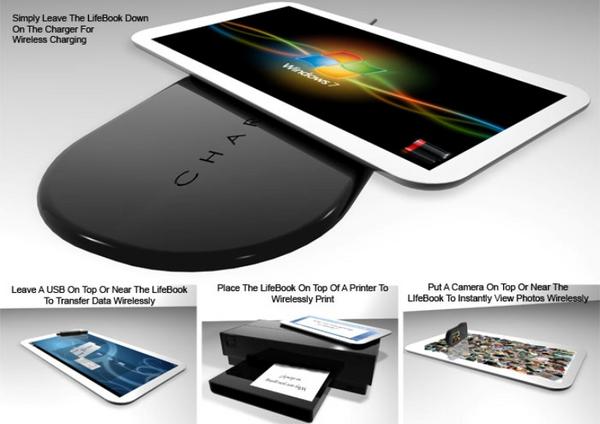 Via: Coroflot