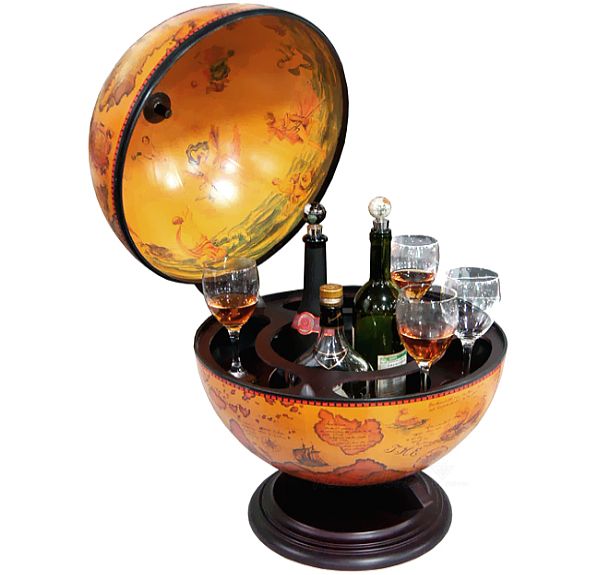 It is always a delight to see common décor concealing its very existence behind the supposed disguise. While enhancing the curio, such items also add certain grandeur to any abode. Items, like this hideaway-bar inside a vintage globe featured here, assure taste and well-designed functionality as well.
The Turin Tabletop 16.5" Italian Replica Globe Bar is fully designed from wood, lending an old world charm to adorn any tabletop at home or office with effortless ease. It is 22" tall, with an interior diameter of 16.5" and exterior diameter of 18".
The hinged door of the globe lifts open into a drinks bar with aesthetically ornate insides with 16th-century nautical maps. Making way for your favorite spirits and crystal stemware in its interior grotto, this globe makes the perfect conversation piece while entertaining your guests at home or office.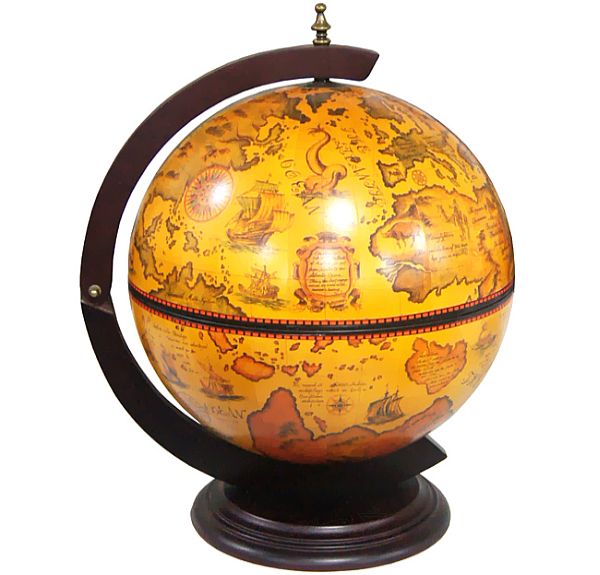 Via: Homewetbar