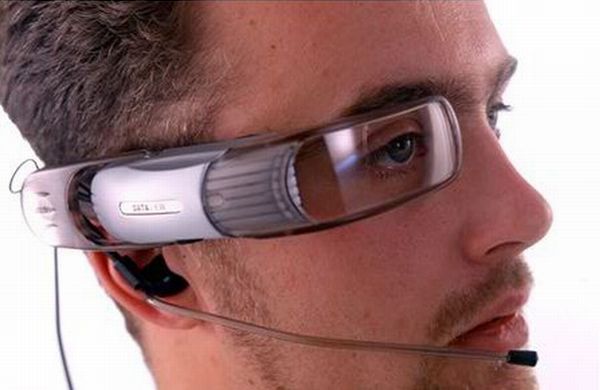 Stringently adhering to the dictum 'small is the new big thing', this fascinatingly compact display device contrived by Renfrew Group has it all. Incorporated inside that slick and petite eyeglass are two Bragg holographic digital displays (one for incident transmission and another for reflection): a conventional optical system and a miniature display mechanism with full color spectrum attributeias. There are a myriad of applications that can be experienced with the aid of this device ranging from browsing the web to scanning schematics to aid installation or repair in the field.
Now, we clearly can comprehend the aesthetically appealing part, but, according to the company, this pristine device also goes easy on the wearer from the ergonomic perspective. Coming with a convenient head mount system, the pressure points are strategically placed for optimum comfort around the eyes and head portion.
The Digilen Dataview basically comes in two versions with both monocular and binocular vision, and full color can enjoyed in both of these apparatuses.
Via: RG3