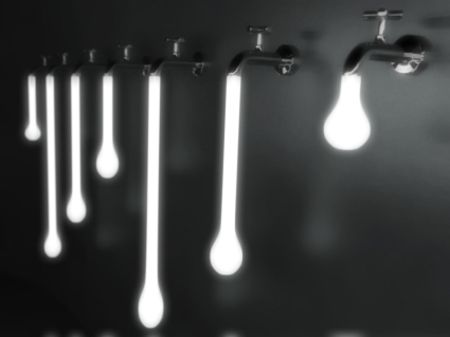 "Wow, what an amazing creation!" — would be the reaction of everyone who looks at these glowing lights hanging from taps. We all know that Water is energy, so dealing with natural resources — in this particular case, the water — is absolutely fantastic! Look at these wall-mounted taps that function as dimmer switches for the custom-molded LEDs, allowing more or less light. This award-winning design of Light Drop is a creation of Brazilian designer Rafael Morgan.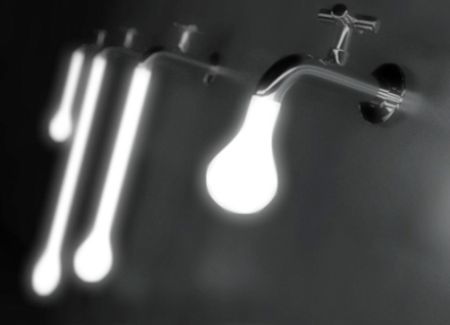 To turn them on, you just need to turn the tap that has these drop lamps — the more you twist, the brighter the light gets. This design really made us to think about saving water, isn't it?
This awesome design is going to be produced by Dark this year. If you are thinking of preparing one of the same kind on your own, I would like to advice you, to be careful while constructing the whole thing, as water and power sometimes may be dangerous too, requires lot of attention and experience.
Via: InventorSpot