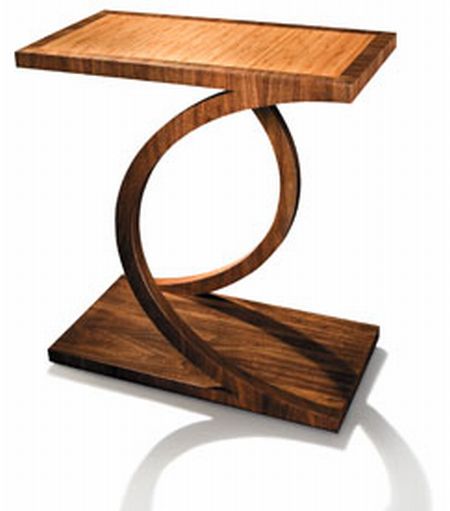 'Elegant' is the first word that comes to my mind when I look at this unique piece of furniture named the Crescendo Console.
The theme behind the furniture is as beautiful as its name. It depicts motion, as expressed throught the shapely, sinuous, curved legs. Amazingly, it provides mutable compositions depending on the angle it is viewed from. The frame is sustainable walnut, cherry, or rift-cut oak, the top is bamboo inlay, and the final finish is lacquer made from tree sap. The unit is 16 inches deep by 30 inches wide by 34 inches high.

What's better, you contribute in your own small way to the noble cause of saving the environment when you use this product. This is because the Crescendo Console has been composed of 100% sustainable materials. It is thus a perfect blend of style and substance.
This rare combination was recognized and duly honored at the 2007 ASID Illinois Design Excellence Awards, held at the Drake Hotel. This has not been the first time that Environmental Language has reecieved this prestigious award though. In fact, this is its fourth time in a row.
Source: Crescendo Console