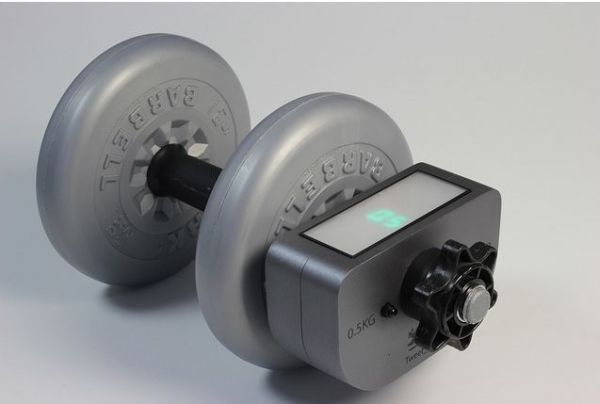 Social networking fever is fast catching up irrespective of age and gender across the globe. Twitter and its tweets are big words to all those, who are addicted to Internet only to keep their friends informed about their minute by minute activities. Astonishing, people with just a few minutes of fame to their credit wants to tell the world about day-to-day activities. Keeping in view the Twitter addicts, a person has designed a fitness tool that can tweet when you begin and end your exercise.
Weighing just 0.5 KG, Tweet_Fit, the fitness tool that we are talking about is useful to a social networking buff in two ways. It will guide him about the exercise on one hand and on the other, it will tell the world that he is engaged in exercising. The online and offline modes in the tool will make it possible. While the offline mode is designed to guide the person as to how to get the perfect curl, the online mode will send update to your twitter account by posting tweets about your exercise. When you begin your exercise, the message will be sent across to twitter feed. When a message is sent green light on Tweet_Fit will flash and when you are done with the exercising thing a red light fill flash indicating that a message has been sent stating that you have completed your exercise.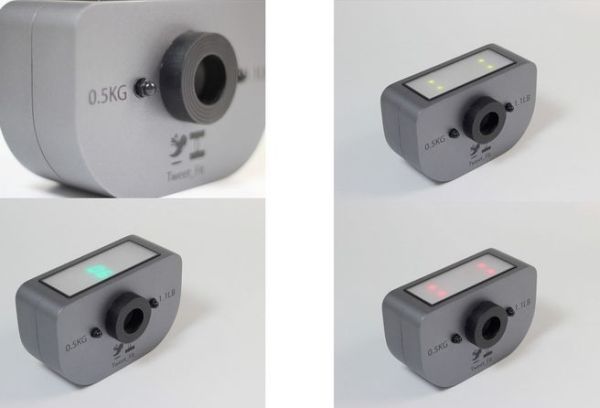 Tweet_Fit can be fixed to a dumbbell or any other exercise tool. This is designed especially to make social networking users to devout some time to exercising. This can also be used by the fitness experts to know if their clients are exercising at home. This design is yet to come to reality. If something like this enters the market, it will be sold like hotcake given the fact the increasing craze for social networking.
Source: Fraserspowart