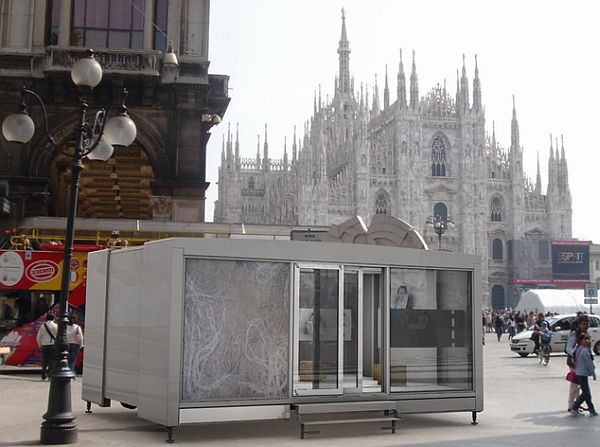 Massimo Brugnera nurtures the true nomad inside you with his latest product, the U Move. The name pretty much gives the underlying meaning away. All of us, like to live a free life, with the freedom to move around as and when we want. Catering to such interests is the 'U Move', the latest by the Italian Designer. Life is all about creating new and exciting experiences and the product just adds to that charm.

Strap on U Move on to your car, van or jeep (the car type hardly matters honestly) and go deep inside the woods, or simply park yourself right in the middle of city with the portable home on wheels. Craft and decorate your house on wheels the way you want to, deck it up with beautiful flowers or simply recreate moment you want to cherish later. The choice is ultimately yours.
U Move is the ultimate home for the traveler, and planning your itinerary can never be a task anymore. Simply gear up your car, attach U Move to the back and you're rearing to go. May it be camping, bonfires, or simply those walks in the jungle all by you, U Move shall be there with you always, as faithfully as anything possible.
Get your portable home today for an ultimate first class luxurious experience.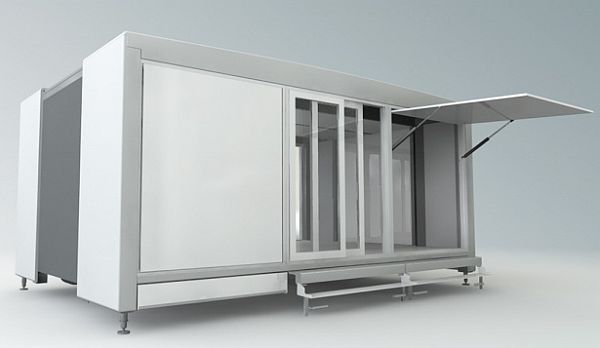 About the designer
As far as the designer Massimo is concerned, he hails from Milano, Italy and specializes in Industrial Design, Interior designing and 3-D Modeling. With an experience of 3 years and a degree from MIP Politecnico di Milano (Milan Polytechnic University), the young Italian has set his eyes on establishing a future in the designing line. Being the winner of many designing awards, he has outshone his talent to the world by recreating some of the best possible interior designs.
Via: Coroflot