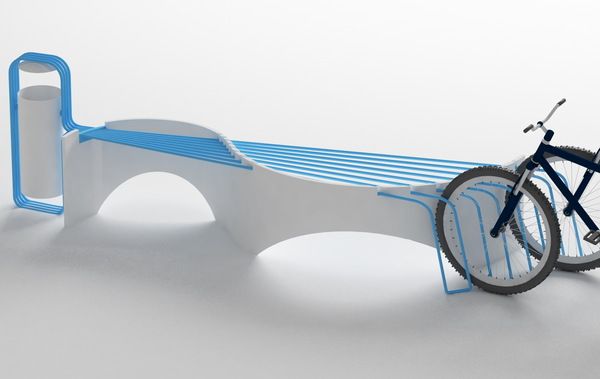 Sometimes it is hard to speak about something that is already visible to eyes and is as naked as truth. The "String seat" above, designed by Volodymyr Karalyus, falls into this category. It's a multipurpose bench that combines a seat, a trash bin and a bicycle resistance together. Its unique look makes it stand out.

It's best use is for students who live in college hostels, dormitories or small flats. This bench will fulfill three purposes. A bench to sit or lay, a trash bin to get rid of garbage and a bicycle resistance. It does not matter whether you put it inside or outside, it is only gonna add to the looks. It is going to provide you more room for your other furniture too.
Volodymyr has given a lot of thought in creating the concept; right from its looks to its color and durability.