Trees represent the essence of sustainability. You would never find a tree that's not carbon positive. In fact, growing forests could be a great way of tackling the modern-day problems of pollution and climate change. Most of us cut down trees to build our houses, but did you know that you can build your houses on trees even without cutting them down? These houses are called tree houses and they are as eco-friendly as you want them to be.
Why tree houses?
People have used tree houses since the term 'shelter' actually came into existence. Tree houses are beautiful, comforting and the perfect way to stay close to nature. But currently, not all of us can make a bastion in a tree house, especially for longer durations. Still, you can always find some time to enjoy your environs by opting any of these beautiful tree houses to nestle.
1. Pitchford Hall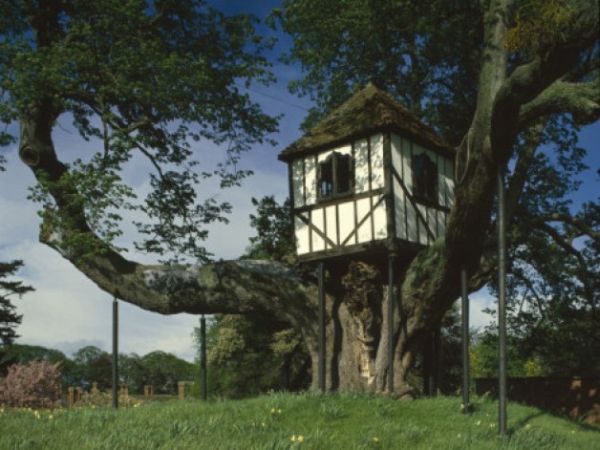 Probably the oldest tree house in the world, this home was built back in 1692, therefore, the old world charm still lies in its construction style. The tree house has been renovated twice, in 1760 and most recently in 1980. Built on Large Leaved Lime tree, this tree house has been a comfortable abode for three British Prime Ministers and even Queen Victoria.
2. Alnwick Gardens
If you thought that tree houses aren't really comfortable, then think again! Alnwick Gardens is as comfortable as any tree house can be. The largest public open garden in Europe, Alnwick is located in Northumberland and has a 120-seat restaurant, along with juice bar, visitor facilities and a walkway with road bridges to bring you close to the beauty of natural surroundings. The house is made from cedar obtained via sustainable means.
3. Tree Bar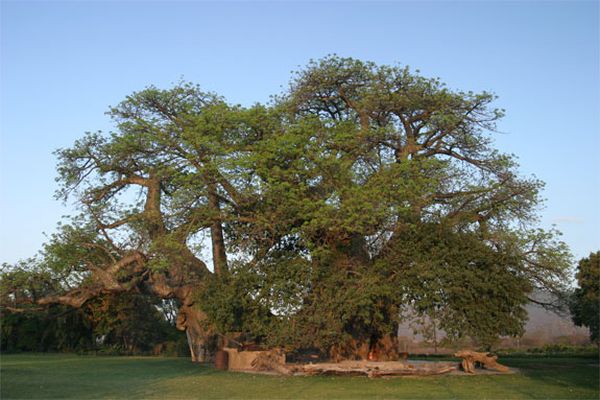 Drinking goes to an all new level with this Tree Bar in Limpopo, South Africa. Built on Baobab tree, the bar has its cellar built within the roots of this 6000 years old tree, which keeps beer cool. Therefore, it is not just in the midst of nature, but the bar is equally eco-friendly. At a particular time, it can accommodate 54 people for a party.
4. Hi-Tech Hide-Away
Thinking of a secluded place for a romantic getaway? Wondering if you could find a hide-away that comes equipped with modern features? If yes, then Blue Forest's luxury Hi-Tech Hide Away in Greece is designed just for you. This beautifully constructed tree house has features like CCTV, color night vision, security, plasma television and other luxurious options. With a kitchen and bathroom, the place is perfect for a romantic getaway.
5. The biggest treehouse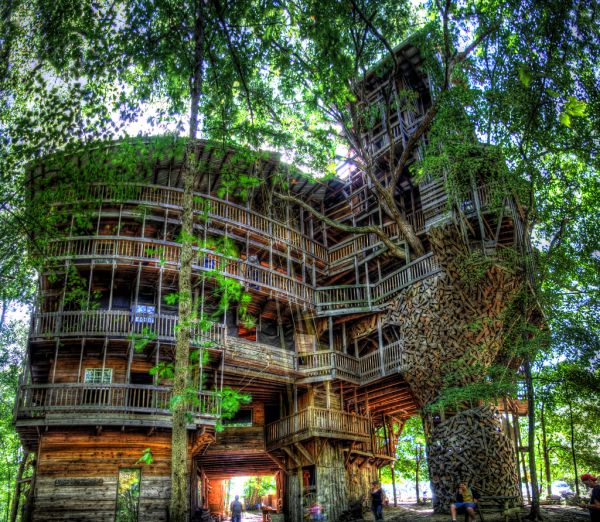 You would be astonished to know that the world's biggest tree house, built in Crossville, Tennessee in the US gets an average of 400 visitors a week. Built by Horarce Burges, a landscape artist, the tree house has 10 stories and uses recycled timber. Moreover, it also has a church and the cost of living is modest.
6. Yellow Treehouse Restaurant
Epicureans will love this place, especially because it is in the midst of beautiful surroundings. This superstructure, located in Auckland, is built on a Giant Redwood tree that offers an amalgamation of organic and contemporary style. The breathtaking picturesque accompanies you while you dine in this 30 guests restaurant.
7. Pitchford Hall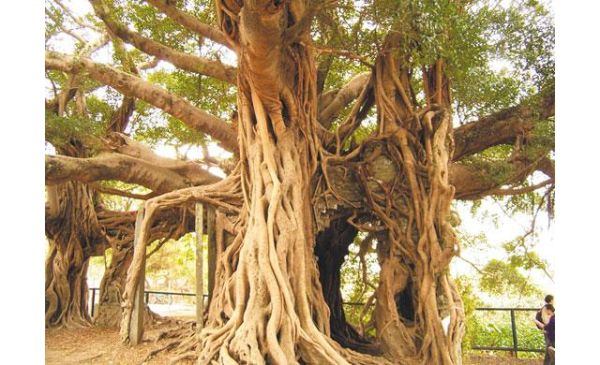 It is known to be one of the oldest tree house in the world. Although, there is no date for sure as to when this tree house was built, records available say it was built in 1692. The tree house has a rich history and has even been visited by Queen Victoria. Unfortunately, the Pitchford Hall is not open for public viewing and, therefore, will remain an elusive secret.
8. Kam Tin Tree House
Going back to the history of this tree house, it is said that a young Banyan was planted right next to a study building. When the owner of the study building left the premises, the Banyan tree grew out of control, taking up all the neighboring space. The tree house is open for the public viewing. However, over time, it may be impossible to enter as the roots take up more space.
9. Alnwick Gardens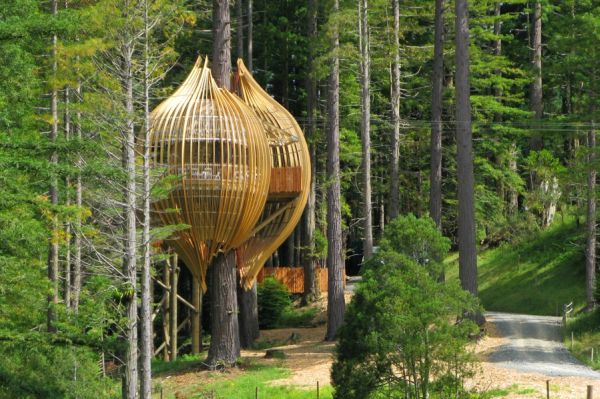 It is known to be a spectacular structure found in the garden premises itself. This park is the largest open garden and in Europe and is home to a 120 seat restaurant. The garden also boasts two classrooms, a juice bar and visitor facilities. All of the facilities are connected via tree top walk stretches and rope bridges.
10. Yellow Treehouse Restaurant
It is used as a function venue in Warkworth, Auckland. This tree house can be booked for private events, serving as an ideal venue. It is set withina Giant Redwood tree, and is extremely stunning. The restaurant in the tree house can seat a maxim10. um of 30 guests.
11. Tree Bar in Limpopo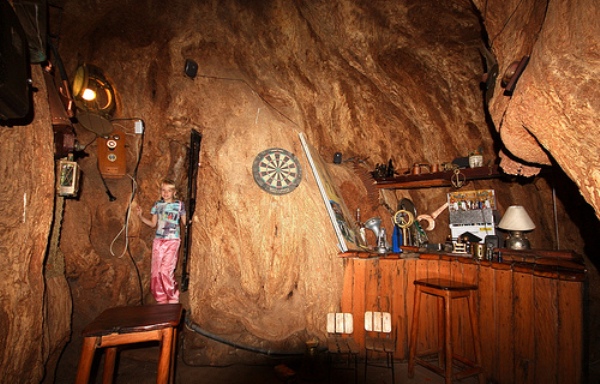 This tree house is a special one in that it is built within the hollow trunk of a Baobab tree, which has a circumference of 155 foot. Inside the hollow trunk sits a bar that can accommodate 15 patrons. This tree house cum bar also boasts a cellar within the tree roots.
12. Hi-Tech Hide-Away
Built by Blue Forest, a company situated in East Sussex, the Hi-Tech Hide-Away offers a James Bond like hideout. Boasting all modern technologies and facilities, the property is a stunning contribution to the collection of tree houses.
13. Restaurant on a tree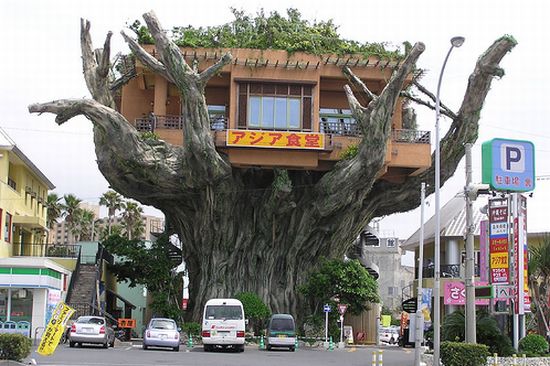 Didn't you love your treehouse as a kid? It was your world away from the world. Well, some people take their childhood obsession seriously even when they grow up. And here's a wonderful testimony to that. A treehouse restaurant! This one's located in Japan. Located at the entrance to Onyama Park on Highway 58, this one's not actually a restaurant on top of a tree. Actually, it is a replica of a giant Banyan tree. Realistic in detail, the eatery sits on top of the façade resembling the tree. It must offer a quite view from up there. This treehouse serves Asian cuisine. Children ought to worship this amazing restaurant.
14. Eryn
It is a tree house conceived of by Tom Chudleigh. This treehouse is spherical in shape and can comfortably house 3 people. All modern facilities required for comfortable accommodation are available in this tree house.