These days innovation is the key to success be it technology or design.  A lot of designers have realized that they need to create niche furniture designs in order to keep up with the futuristic tastes of the people.  An amazing and aesthetic furniture design that has been tastefully done not only looks good, but it also improves the general space that it is kept in.  Like those sofas and cupboards that you would find at furniture stores, such as Urban Ladder, a number of inspirational and unique furniture pieces are setting the trend nowadays for all the right reasons.  Here are a few examples:
The Dripping Table
This bright red glossy table that basically gives the impression as if red paint is dripping from a rectangular board hanging mid air is surely a marvelous designer piece.  Some people choose to call it the 'blood table' as the red color could be the gory blood dripping down.  However, in essence the entire table is a clever work of art!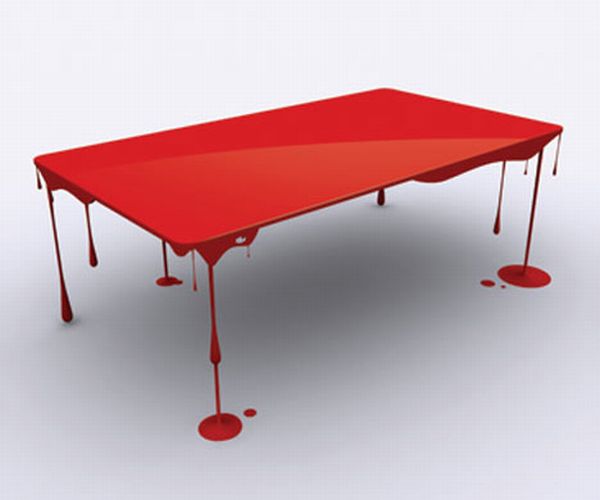 The Nook Table
The Nook is a unique coffee table that has a rather abstract design and more than one usage.  This multipurpose coffee table is the creation of Dave Pickett wherein the so-called fourth leg of the table is essentially a bookshelf.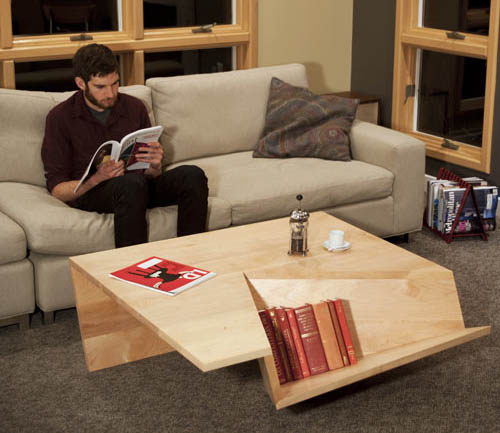 Fireplace Coffee Table
The Fireplace Coffee Table is a very good way to keep the living area warm and cozy.  Not only does this table look very chic with its wooden and ceramic composition but the fireplace is the most exquisite feature.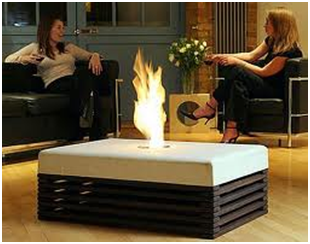 Functional Coffee Table
This amazing coffee table has a very chic design owing to its simple contours.  However, upon opening the various components of the coffee table, you can actually have three separate mini tables which could double up as a dining table.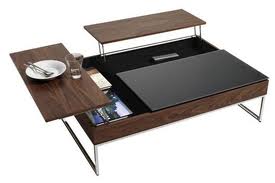 The Spiral Coffee Table with Stools
Here is an uber cool and very modernistic coffee table which has three stools that can be fitted inside the table.  This spiral looking table with stools with a glass-top table is the perfect furniture piece for your living space that would give it an extra definition.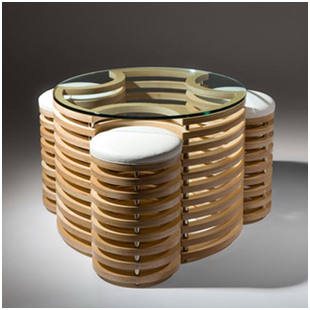 The Yellow Retro Armchair
Now add more zing and color to your living space by having this charming armchair with three bright yellow cushions and neon blue buttons.  This comfy chair has multicolored looped ribbon fringes along its contours which give it a very hep and party look.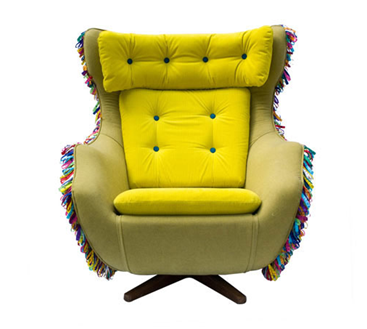 Sofa with Book Storage
Now if you want to cozy up on your couch, then this piece of furniture would provide you the ultimate comfort owing to its spacious design and ample cushions.  Furthermore, this design has a bookshelf that runs across the bottom length of the couch, so that you won't be bored.