Gone are the days of film rolls and cameras that produced shaky and poor quality pictures and soon the age of digicams will be gone too.  Digital cameras have become an essential part of us:  whether it is updating our social networking sites on Facebook or Twitter, we click pictures on our cameras or phones and immediately upload them.  However, there are times when we badly need to get a photo clicked and the battery runs out.  It might not be possible to recharge the battery as you would require a charger and a power point and that makes you wonder if a new type of camera could be invented that could charge by itself on the go.
Superheadz., a company from Japan is going to set a new trend with its innovative 'Sun & Cloud' hand cranked camera that would be the first 'self generation' cameras to be released in the world.  The Sun & Cloud has the capability to take both still shots as well as videos.  Looking at this camera, you would be quick to notice that it has a very distinct retro look, however, looks can fool and this camera is going to be the biggest thing that happened to digital photography soon.
The main superior feature of this camera is that it can be charges with the help of a hand crank by using kinetic energy and also has a solar panel on its body.  Another way of charging the camera can be through the USB port, hence this camera is built in a way that you will never have to fret about running out of battery.  This camera is styled according the latest Instagram which comes with 15 inbuilt art filters.  The camera has a 3 megapixel lens and can shoot in three modes: macro, portrait and normal.  Moreover, the Sun & Camera also has a powerful LED light that gives clear night picture quality along with an inbuilt mic that makes the sound recording very audible and clear in video recordings.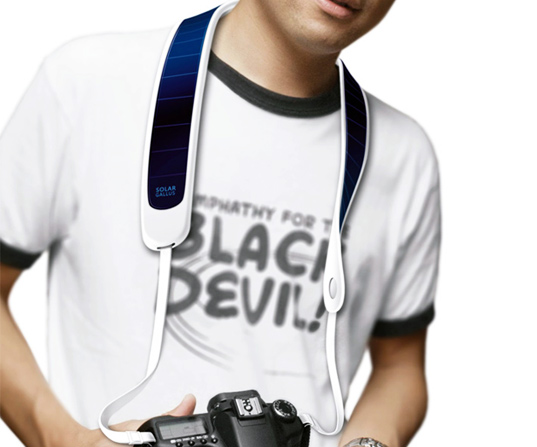 This camera might appear to look big but it's dimensions are merely 6.0 x 6.0 x 8.0 inches and it weight is just 200 grams.  This camera is fully compatible with the present digicam technology and can use a micro SDBC or SD card.  The camera costs $200, but it is well worth the money for all those photography enthusiasts who would hate to miss a shot due to a battery failure.  Superheadz has come out with an innovative quirky looking camera that perhaps does not have awesome optical quality, but it does give you the opportunity to provide you some photo shots in emergencies!