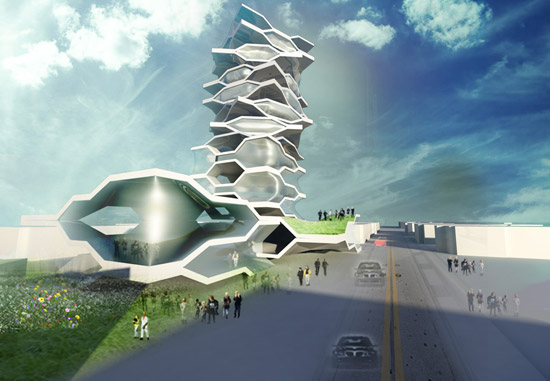 Never before have we come across a more seemingly haphazard and unsystematic composition which touches the pinnacle of tower designing. UP, the multilayered folded landscape by We Design, is a creation in geometrical hexagon for social interaction with each level designed to bring you closer to the nature. Mimicking the rolling landscape of the seaside the dips and dives, and the uneven protruding edges are all meant to integrate nature within the urban spectrum.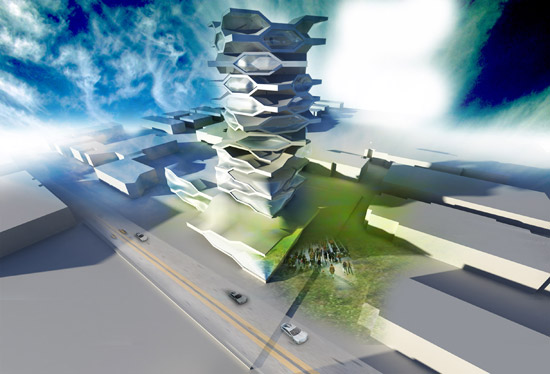 The towers folding system has been integrated with a piping system to process, collect and recycle the natural rain water, gray water within the building and reuse the same for heating, drinking and other purposes. This discreet sustainable self generating system raises social awareness without being outwardly green.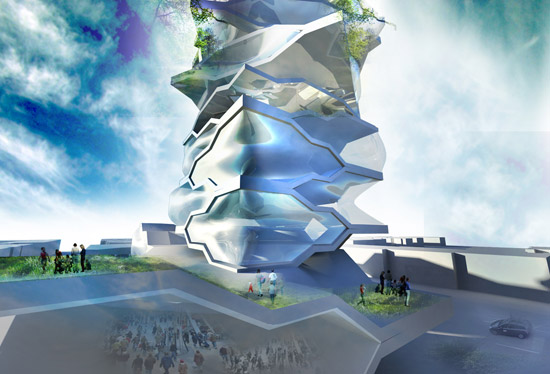 The tower is divided into several levels for commercial or residential usage. The overall framework of the tower is intended to be constructed with bio-aluminum frames salvaged from retired airplanes, thereby lending it strength and robustness. Use of fibrous concrete lends strength and long-term weather ability to the building design.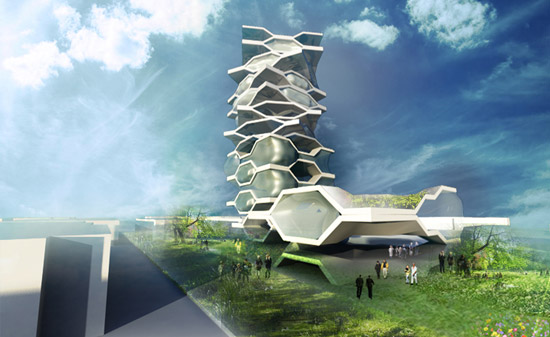 The window panels will be made from bio-glass, which is again recycled glass with no additives or colorants. Besides use of bio-glass combined with curvaceous design helps maximize the thermal absorbance of the sunlight besides neutralizing the heat in the summer and maximizing the warmth for the winter.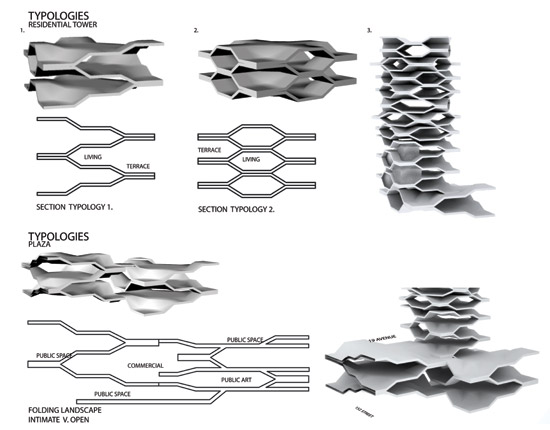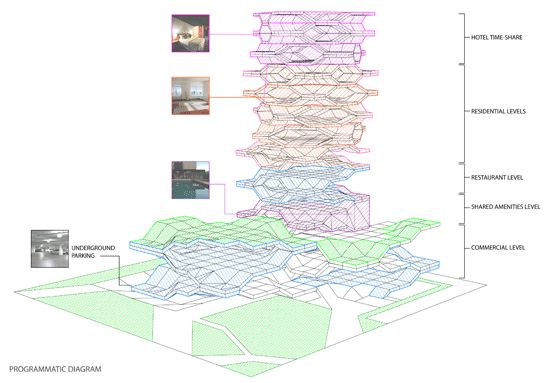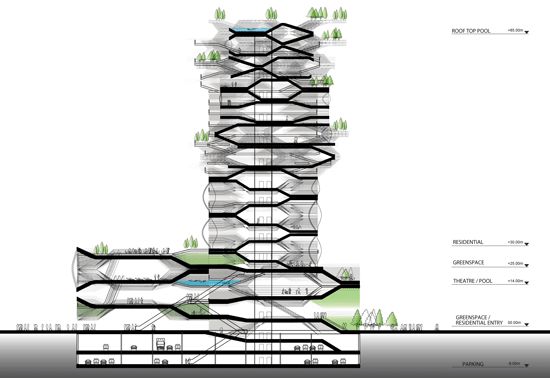 Via: Designboom