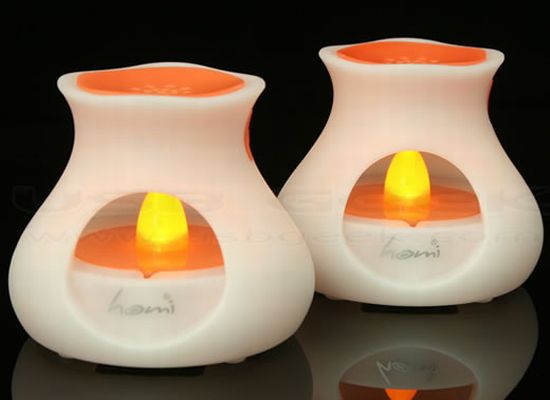 What is your natural choice of light for a cozy dinner or an evening cocktail? Flickering candles, right? However, what if you get the soft flickering light as well as a great aroma floating around? Well, count your blessings! The USB Aroma Diffuser does both and enhances your party atmos! It uses light emitting diodes, that replicate the flickering candle light. Users may also fill it with their favorite scented oil that enhances the atmosphere with a natural fragrance. It comes in a compact size (87 x 84 x 75mm) and just weights 121g.

Design Status:
The USB Aroma Diffuser is a ready product and you can buy it from USB Geek for $22 and USB Brando for $25.
Usability:
The USB aroma diffuser is a smoke free light disperser that doesn't affect the environment. It is powered by an USB or 2 x AA batteries, giving the user a fresh, clean and romantic atmosphere.