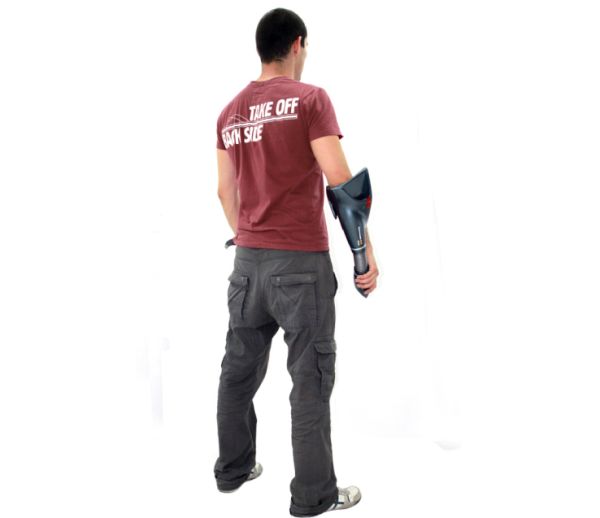 Gone are the days when hefty vacuum cleaners used to rule the roost. In today's modern world, people like owning sleek things which are easy to handle and store. The product in question, designed by Igor Levinsky, fits this slot. Christened the Vacuum Jet, it will delete all the additional complications that come attached while cleaning inside spaces.
Normally, vacuum cleaners demand a user to pull the product along with them. These handheld inventions can prove to be quite a pain because of their heavy structure. To make things easier, Vacuum Jet has been designed in a way that will allow the user to attach it to their hand. It is light in weight but comes wrapped with the power to clean every corner. The designer crafted this concept as a part of his Industrial Design department's course, named 223d (2-dimensional to 3-dimensional). He has fetched heavy inspiration from Cosmic Motors, a book written by Daniel Simon.
The vacuum has been given a neat appearance. It comes wedged with easy-to-use features that will make cleaning all the more comfortable. Vacuum Jet will make sure that the time spent to make an area dirt free becomes all the more enjoyable.
[Thanks Igor]