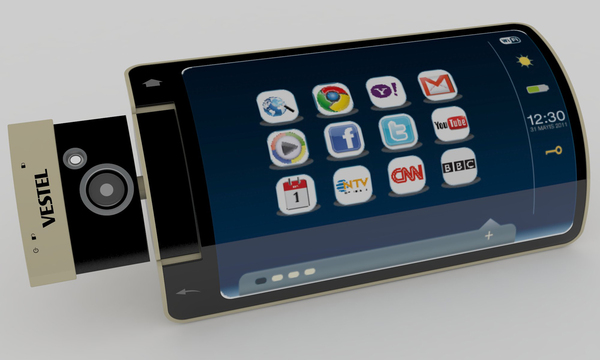 The trend of presentations at a workplace becomes a bit annoying at times. What if the projector stops working or the sound systems are not great? This can simply tarnish a good presentation. In the world of mobiles phones where people are always on the move, Deniz Albayrak has come up with an ingenious device named VestelARC that can be fed with a variety of information to eliminate the need of a projector or a sound system.
The handy gadget comes injected with basic computer functions like internet, communication and projection, to name a few. The portable device answers all these needs the mobile way. Feeding a foreign computing device with private information cannot be a safe bet all the time. What if you forget to delete all the information before leaving? This may allow a third person to go through the confidential data, which should not be revealed at any cost. VestelARC will make sure that privacy remains intact and such worries take a backseat.
A user can feed all the important information in a single device, without the need of transferring it to another computer. VestelARC can be easily coupled with smartphones for easy usage. The smartphone will act as a remote control which will endow the user with the flexibility to make changes while giving an important presentation. VestelARC vows to make life of professionals all the more effortless and smart.
[Cheers Deniz]