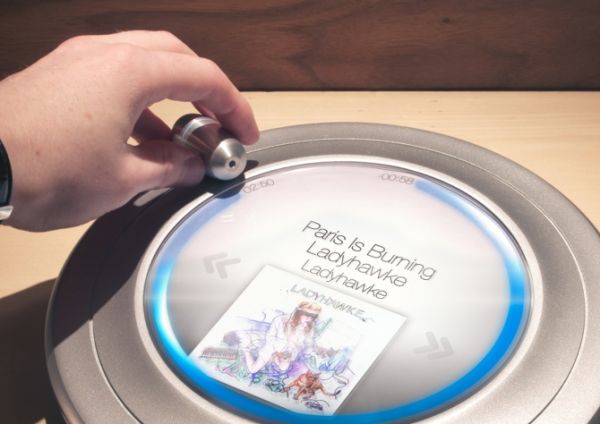 New-age music devices have killed the charm that vintage products came coated with. Here to help weave an everlasting emotional bond with music pieces is Juke Music System. The product has tried and explored the touchable interactions that we don't see in this remote world any longer. The awesome creation has been brought to life by a designer named Sam Beeson.
Juke music system, with its attractive looks, will create a mystic experience in your dwellings. It will hold the user's attention with the help of a touch interface that is not only visually appealing but also intuitive. The entertaining piece will give birth to a perfect bond between portable audio devices and living areas.
Juke will unfurl a fresh environment in times that is dominated by televisions. The music player also flaunts portability and user-friendliness. Feed it with your favorite playlist that will act as a great hub control. Enjoy your much loved tunes and see your soul dance with joy. It will also shower the flexibility to share playlist with your friends and always stay musically in touch with each other. Juke music system will help you dive in an enchanting world of tunes. It will help form tangible relations and create a sense of harmony.
Via: Sambeeson-design