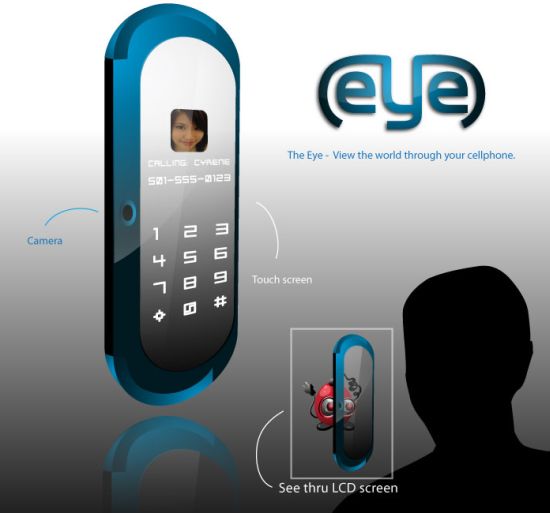 Remember designer Cyrene Quiamco, who designed the DOT Hybrid Cellphone and Stix cellphone? The designer is back with a futuristic cellphone dubbed the "Eye" that allows the user to see the world through its screen. Featuring a see-through LCD screen, the futuristic cellphone not just presents a sleek design for the trendy but also lets them watch movies, view pictures and listen to music anywhere, anytime. And an enhanced GPS system navigates you safely to your destination.
Users can take pictures using the built-in camera to scan buildings and monuments through internet connectivity for added information of that particular place or structure. The transparent mobile phone also enables the user to take pictures in real view through the transparent glass. In addition, you may scan the price of different products for a smart purchase even without the need to visit the stores.
Moreover, the Eye cellphone helps you scan people and get their bio and links to their profile pages on Facebook, MySpace and Twitter. Sounds a bit hypothetical, but the Eye allows interactive gaming with camera sensors where your hands become controls for an ultimate gaming experience.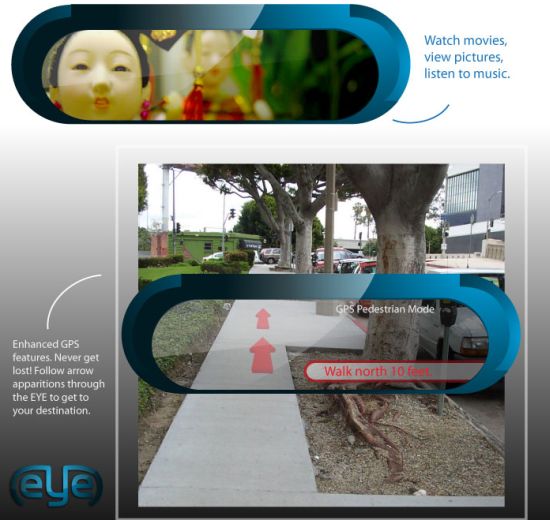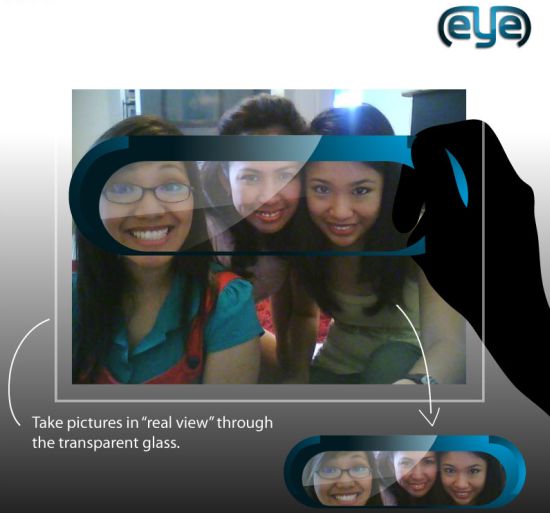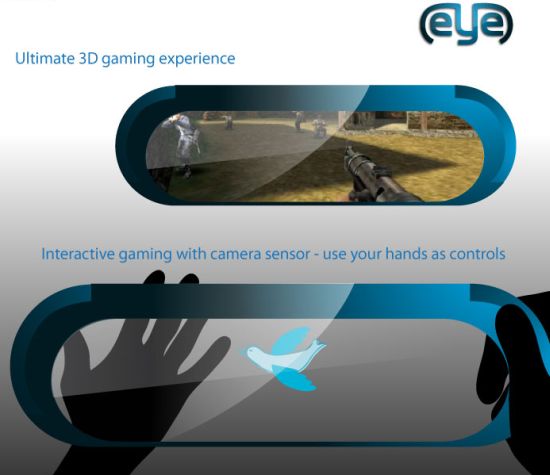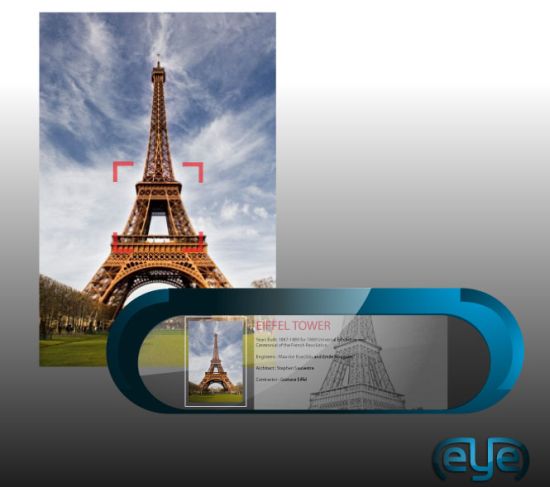 Via: CyreneQ/ProductDesignForums