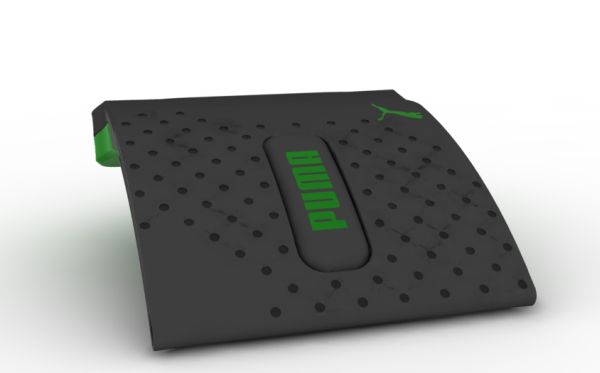 Have you ever thought of using energy produced by your gestures to charge mobile phones? I bet there are many who don't even know that every movement they make comes caked with energy, which is rarely utilized. Tapping the force produced during running in an ingenious manner is Ezequiel who has designed the green cellular charger.

The charger is wrapped around the foot from where inertia is derived to make the mechanism work. The complete working method is based on a solenoid. The battery wedged inside the device gets charged when it shakes. This forces the solenoid to generate electricity which is used to power the battery.
The main body of the green charger has been fashioned out of silicon rubber. The rubber can be flexibly turned around our ankle and secured with a Velcro. The cover on the outside of the gadget has been crafted from plastic giving it a tough appeal. So, strap it on your shoe with the help of cords and further secure it with a Velcro. Once the device is in place all you have to do is jog, run or walk so that it gets charged. After this, connect the green cellular charger to your phone and pump some extra life in it as well.
Green Cellphone Charger will cut all electricity expenses, and will charge your phones in a unique way while you burn those extra calories.
Thanks Ezequiel