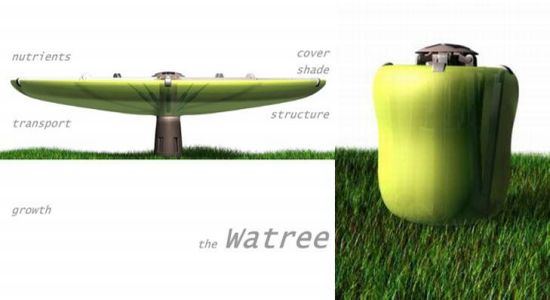 The quality of sports largely depends upon the superiority of the venues and the facilities provided to the sportsmen. With water crises looming large across the world, the playing fields or grounds, for sports like golf, cricket, soccer and so on, have been under the scanner as they utilize a huge amount of water to offer a lush green turf for players. Keeping the gravity of the issue (shortage of water) in mind, an Australian designer has come up with a groundbreaking design that will keep the playgrounds green and alive, on rainwater, throughout the year. Resembling an upside down umbrella, the 'Watree' gathers the rainwater in a tank connected through a web of underground pipes below the surface of the stadium.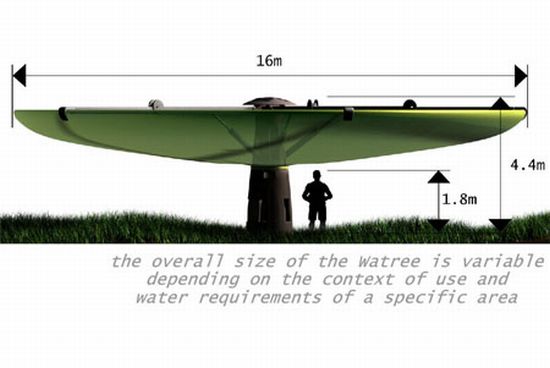 Design Status:
The Watree is a sustainable design concept that will help in sustaining the ever-growing shortage of water worldwide.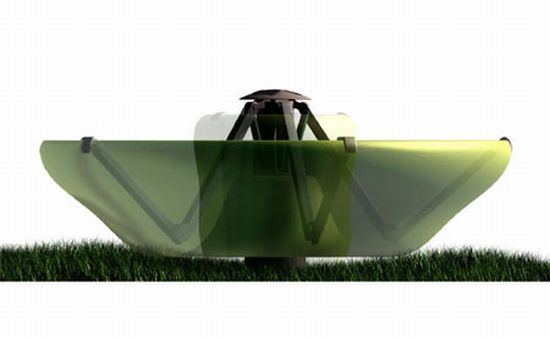 Usability:
The Watree will not just accumulate enough water for irrigating the playgrounds all through the year; it'll also help in keeping the sporting venues dry and ready to host the games during the rainy season. Moreover, the stored water could also be used for drinking purposes after a proper purifying process.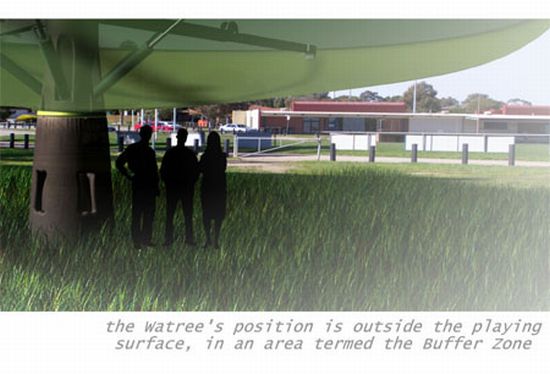 Via: Tuvie
Designer:
Chris Buerckner