Artists and designers related to different industries like animation, video games and film draw inspiration from weaponry designs, especially those used in science fictions. Apart from being futuristic, these badass weapons also present a realistic design to be an integral part of the entertainment industry. Here we have listed some such weaponry concepts that simply inspire designers and illustrators from the entertainment industries with their creative designs.
Weaponry designs by Timur Mutsaev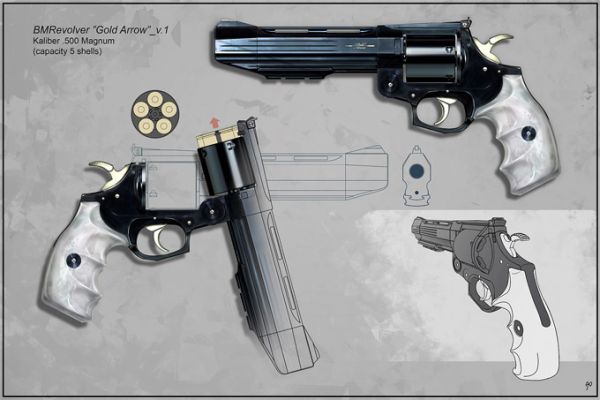 Timur Mutsaev is an experienced designer who has worked for various entertainment magazines. Being a weaponry designer, he has the experience to deal with all kinds of digital and traditional designs. One of his unique designs, called El. Rifle, is quite special in appearance and features. He has also designed BM Revolver, Gold Arrow, which is of .500 Magnum Calibers and has a capacity of five shells. The weapon looks absolutely modern and stylish in appearance.
Q21 TR MAGPIE by Ville Ericsson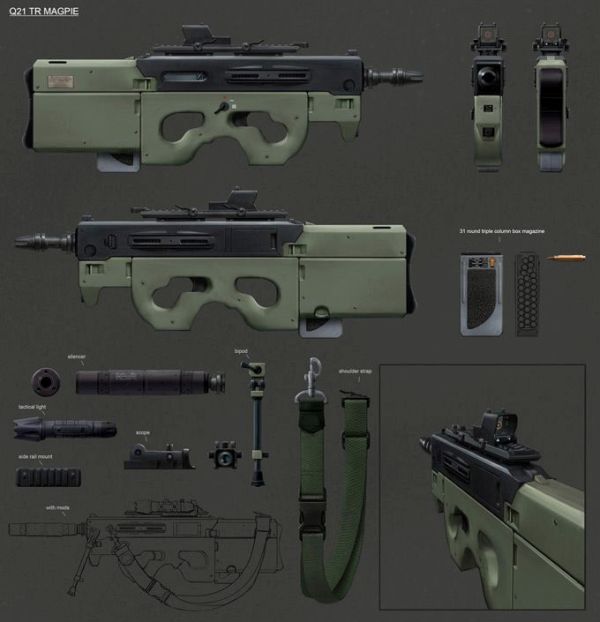 Ville Ericsson is a Swedish artist who has been working as a freelance concept designer for some time now in the industry. Although he has developed several marvelous weaponry designs, his recent work is Q21 TR MAGPIE. You will find the design of this rifle like a drilling machine. Just as the drill has a tool in front for making holes, this weapon also displays a tool, which is actually a tactical light. The weapon also contains a silencer, bipod, and shoulder strap. This makes it quite comfortable and easy to handle. It can accommodate a 31-round triple column box magazine. Ville has also designed a variety of stylish guns that look simply awesome.
Hero Weapon by Jeremy Love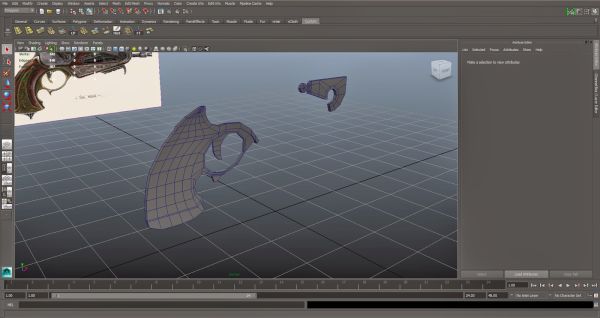 Jeremy has created some amazing weaponry concepts that seem to draw inspiration from war heroes. This may have given the name to Jeremy's latest design called Hero Weapon, which is a traditional style revolver with some unique and stylish metalwork. The art on the weapon makes it quite innovative and different from other designs.
3D weaponry designs by Pavel Savchuk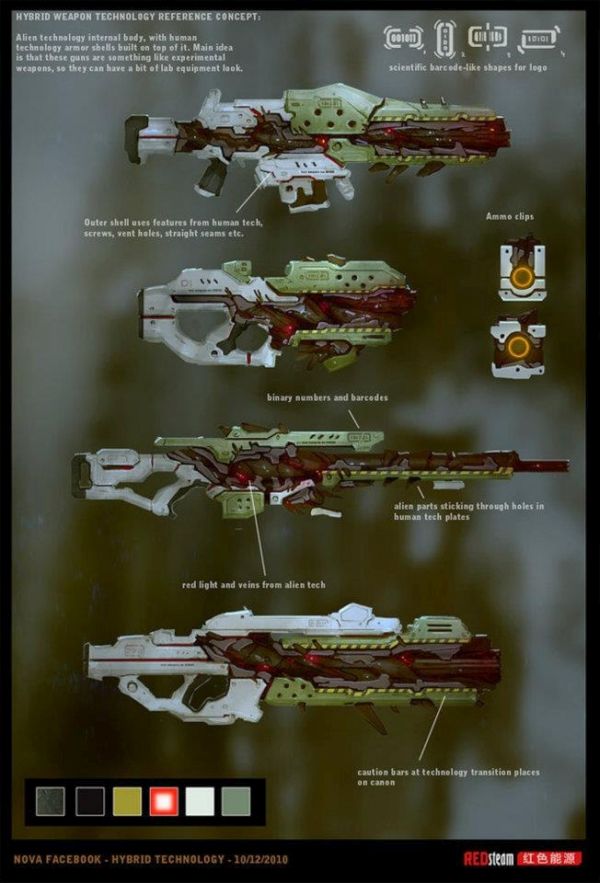 This Singapore-based artist has created many 3D weaponry designs. Pavel has now come up with a Hybrid Weapon Technology Reference Concept in which his weapons have an internal body of alien technology and external body of human technology. There is armor shells designed on the top of these guns. He seems to give these guns a look of lab equipment.
Several innovative weaponry concepts have been emerging and many designers across the world are trying their hand in developing unique designs. While some have been creating 3D designs, others have been involved in traditional ones, thus inspiring artists with their unique offerings.