We have seen some great technological designs over the past few years when we talk of wearable computing gadgets. However, technology has no stoppage. There are several impressive concepts arriving to introduce the use of futuristic technologies in wearable gadgets of all kinds. While some technologies are complex to be materialized in near future, there are some other promising concepts that can offer us amazing wearable gadgets very soon. Check out a few of such wonderful concepts.
Google Nexus 360 Concept Wearable Smartphone Futuristic Technology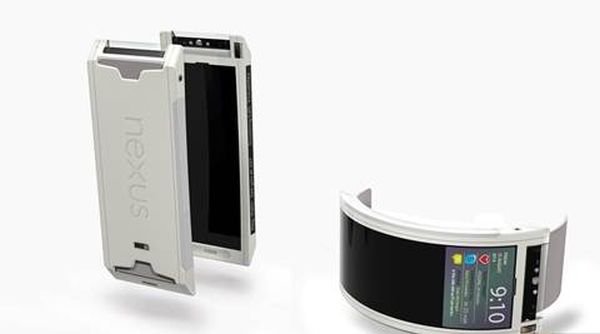 This concept has been proposed by 90mobiles for Google. This is a futuristic design concept for the Nexus 360 Smartphone that can be worn on your wrist. In the current age when you can wear Smartphone-compatible devices on your wrist, you can also think of wearing a Smartphone. Since flexible LED is already in existence, this concept does not look too far away from turning into a reality. The Smartphone is designed to act like a multifunctional gadget. You can use it as a phone, as well as a watch and computer. Its finger scanner is able to ensure better security while its heart rate monitor can help in meeting your fitness goals in a better way. This wearable computing gadget is scratch-resistant and has a flexible display.
Tribons Future Computer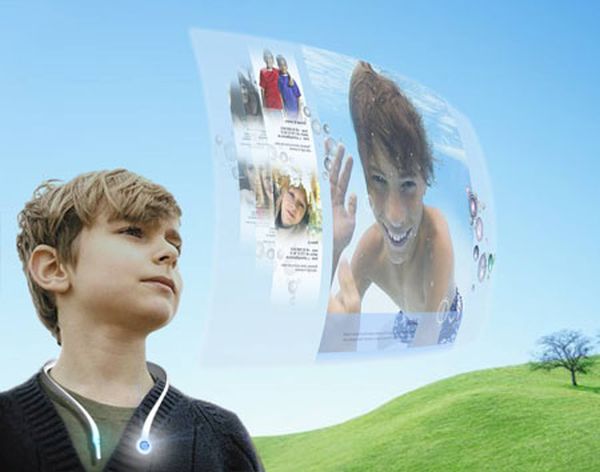 FrogDesign has developed this wonderful concept of a portable and lightweight system aimed at better education and connectivity among people. This wearable computer has a 3D user interface and an earpiece. The gadget can project an image in front of a user through holographic or projection technology. The system focuses more on children and parents can control their view. It also has a medical module to keep track of the health conditions of a user.
Cicret Smart Bracelet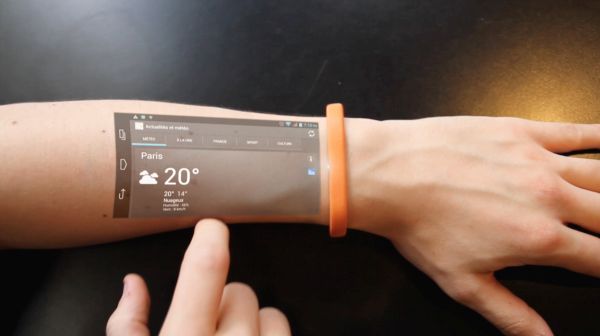 Cicret has attempted to design a smart bracelet concept that aims at projecting images on your forearm using the projector technology. This smart gadget requires a pico projector and eight long-range proximity sensors. The best thing about this bracelet is that you can use your fingers to interact with its display. You may access almost anything that you access on your Smartphone or tablet.
Holo 2.0 Computer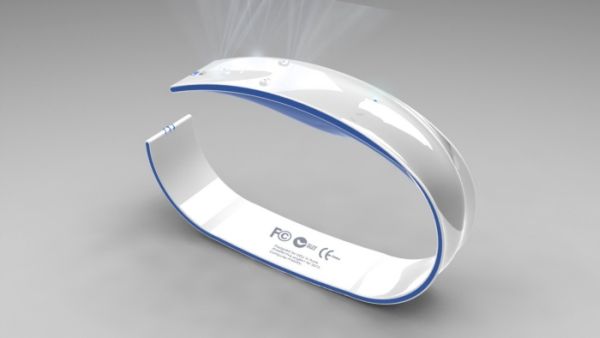 Holo 2.0 is also designed to reflect the future technology. This is a portable wearable computer concept based on sound vibration and holographic technology. This flexible computing gadget has a green battery that is charged by your hand's kinetic energy. While you may convert this device into a desktop computer, it is a great concept for a mobile computer that has chances of going into manufacturing.
Flexible Smartphones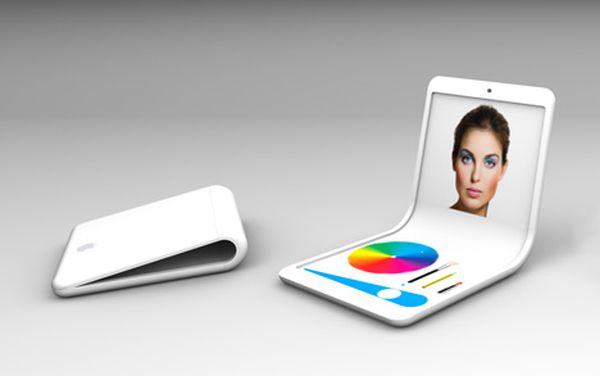 Many companies like Sony, Philips, LG and Samsung have been trying to come up with custom designs for flexible Smartphone concepts. While Philips has come up with its Fluid phone concept with OLED display, Samsung has been working on its Youm flexible display phone.
Summary:
Various companies and designers are coming up with a variety of concepts of wearable computing gadgets of different kinds. While some of these devices seem practically oriented, some others may never be seen in real. We will have to wait and watch.