Welcome to the world of the blended family. The images that are presented to us of the bride and groom walking hand in hand into an uncharted future, while beautiful, is not our reality.
Today's couples do not feel the need of a marriage license to include biologically or adopt children into their lives. We design our lives unapologetically. When we accept a person as our life partner, it is because we love them and we are willing to blend our lives with theirs. It is an honor and a privilege for both the bride and the groom. They commit themselves to each other and to the people that are important to them.
The New Wedding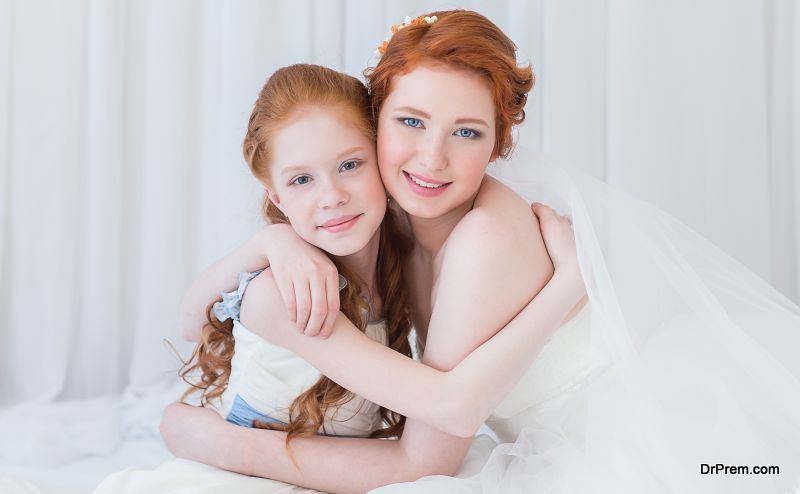 Weddings are the celebration of two adults who have decided that they love each other and want to spend the rest of their lives together. Yes, the focus of the wedding is on them. But when that couple has children who are also facing major changes, including them in the ceremony is not just the cool thing to do. It is the right thing to do.
Refreshingly new wedding programs
Instead of the traditional wedding programs, design a short version of your beginning.
Bob and Sue met one rainy day on the streets of New York. They managed to grab a cab and spend the entire ride laughing and talking and ended up making plans to see each other.
A year later Bob asked Sue to marry, After careful consideration, Heather and I decided to accept.
In honor of our new family, Heather is performing a dance for your enjoyment.
When the wedding begins, Heather takes the stage. Wearing a beautiful dance costume (like these), and she performs. The placement of the dance as a direct part of the ceremony gives her the notion that she is part of this family building event. She is not a tag-along. Her value in the family is significant, and her performance is important.
Simplify the decisions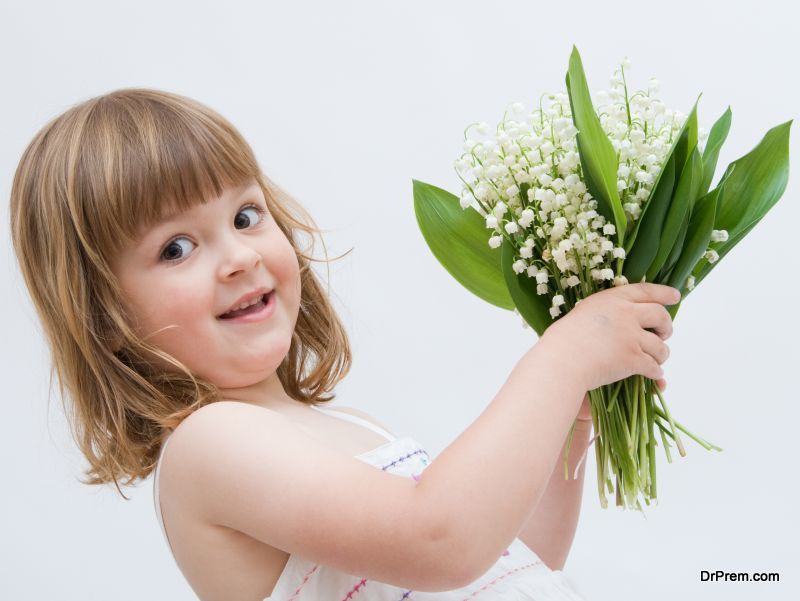 When children are involved in the ceremony, it pays to keep things simple, chic, and understated. You can have all of the fanfare you want, but everything does not have to be a major decision. Choose colors, flowers, and a venue that is appropriate for any season. This eliminates the worry of wind and rain ruining your day, flowers that must be shipped in, and colors that are difficult to match.
Purple is an excellent choice for any season. It is timeless. Accenting purple with cream, ivory, or champagne always works. Dressing purple up with beads, crystals, or pearls takes a gown to "runway elegance".
Make it your own
Your family will be unlike anyone else's. You will craft a life that works for you and your spouse. Your way of life will not be the same as your parents way of life. Do not try to force yourself into a mold of Hollywood's perfect family. If your life works for you, your spouse, and your children, then it is the perfect family.
The same is said for your wedding. Your wedding should be an expression of who you are as a couple. It may not fit on the cover of a greeting card. Your mother may not approve and your friends may tell you what you should change. You have the right to have the life that is perfect for you. So smile and put the free advice in the file marked Fairy Tales and do what works for your family. Only then, will you find real happiness.
Article Submitted By Community Writer