Flooring style is evolving with time, and with the variety of flooring styles available in the market, choosing the right flooring for the home can be a tough job. You need to give special attention to the wood type, style, color, and pattern. All these aspects play an important role in not just upgrading your home but also complementing the interior.
If you're confused with the flooring then you must know that only solid hardwood flooring and luxury vinyl tiles (LVT) can be used with different interior designs. But at times solid hardwood flooring can be expensive, whereas luxury vinyl tiles are comparatively cheaper.
Nonetheless, read our blog post for learning why you should choose luxury vinyl tile (LVT) flooring for your home. But first, let us start by understanding LVT flooring.
What is LVT flooring?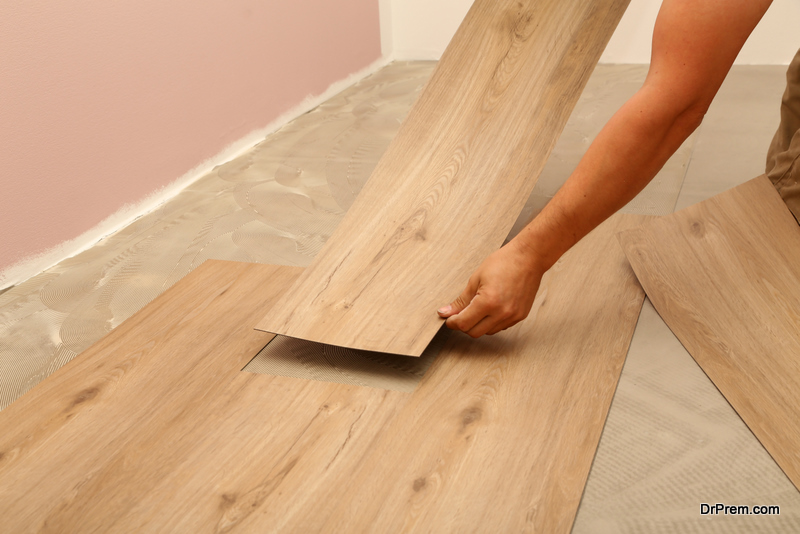 Luxury vinyl tile flooring which is commonly known as LVT flooring is a type of modular vinyl flooring. Since LVT has multiple layers of vinyl sheets, therefore, it makes this flooring different from the traditional ones. The LVT flooring often gives you the realistic stone or wooden finish that you will not get from the traditional ones.
LVT flooring provides you high-quality finish, and that makes it perfect for commercial or corporate environments. You will also get various advantages, after using LVT flooring. This flooring is versatile, therefore it can fit with any theme or style. According to many interior designers, you can use LVT flooring with traditional, contemporary or bohemian, and European themes.
LVT flooring is known for its creative designs that can create an impact in your home and can upgrade that to a whole new level. It also has various advantages that can benefit you in many aspects.
Advantages of using LVT flooring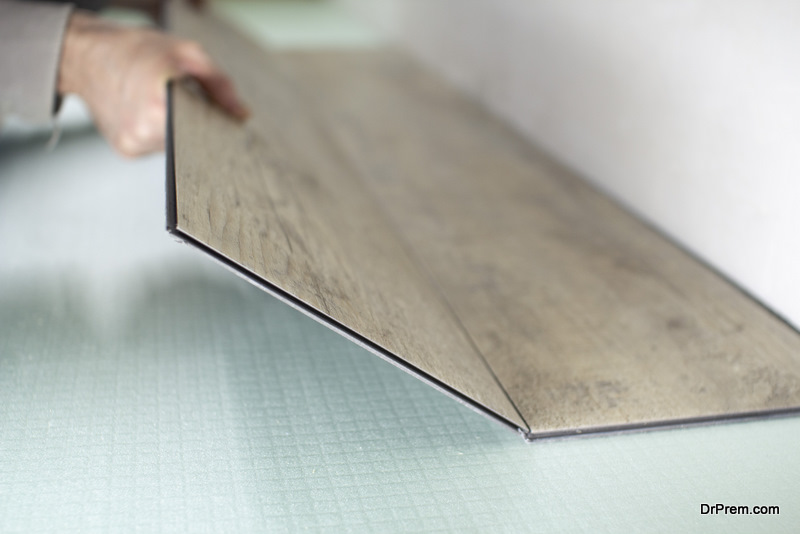 In this section we have talked about the advantages of using LVT flooring:
1.   LVT flooring is sustainable
The LVT flooring is made from recyclable products, and are carbon neutral as well.
2.   It is affordable
Price is a big factor in flooring, you may not want to pay a lot of money for your flooring. Especially when you can get LVT within your remodeling budget. LVT is considered as an affordable alternative to other floorings available in the market.
3.   It is waterproof
As we know we have to be very careful with wooden flooring, since most wooden floorings can get damaged from water. The solid hardwood flooring can get damaged easily, for water and humidity. Whereas, LVT flooring is waterproof and will also not get damaged from humidity. Therefore, you can use this flooring in many areas of your home with any doubts.
4.   It can be easily upgraded
When you choose flooring you need to think about the upgrade as well. Luxury vinyl tiles can be easily lifted and replaced, so you can stay up-to-date with the style and trends. You can also replace it easily if the flooring becomes damaged. All you need to do is take out the damaged part and replace it with a new tile. This way you can cope up with the style by staying with the budget limit.
5.   LVT has very low maintenance
Maintenance is an important factor that you must consider when you are buying flooring. Generally the maintenance can cost you a lot if you choose wooden flooring. Nonetheless, some wooden flooring has low maintenance, but LVT has relatively lowest maintenance cost.
LVT is very easy to clean, when other flooring needs various products and caution for cleaning, you just need a wet mop to clean this flooring. And that is why LVT is known as beauty with convenience.
6.   It has high durability
Obviously nobody wants flooring that will just last for a few years, LVT flooring has a great durability that will last for many years. LVT flooring is built to last and able to withstand a high amount of pressure even if it is in an intense environment. This flooring typically has high resistance, therefore, it won't get damaged even after heavy wear and tear, or moisture and fire.
LVT flooring has 20-30 years of lifespan, which means you are getting high performance with great durability. Thus, for this reason, you can use LVT in high-traffic areas, such as bathrooms, kitchens, and others.
7.   It is bold
Undoubtedly, LVT flooring gives you a bold statement about your house. You can play with different styles, or mix and match them to make your room look out of the box. You can also showcase your creativity with this flooring.
8.   LVT flooring is environmentally friendly
Today, we are standing in a time where it is our duty to protect the environment. We know how solid hardwood flooring can negatively impact the environment. But with LVT flooring, you don't have to worry about the environment, because it is environmentally friendly.
The Bottom Line
In conclusion, Luxury vinyl tile flooring (LVT) is a popular choice among the public. We hope after reading our blog post you have understood why it is so. You will not get all these advantages that you are getting from LVT flooring. And with its versatility, you can use it in many different areas.
Article Submitted By Community Writer