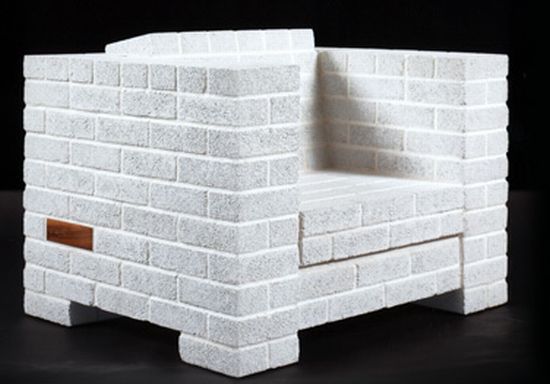 When you talk about the seating commodities, there is a flood of designs coming up every time, with designers trying their hands at
different concepts. The New York based John Houshmand is one such innovative designer whose recent work caught my attention. Part of Houshmand's lately launched third collection 'Treacherous Beauties', the 'White Brick Club Chair' is a sure eye-catcher. A look at it and
you get the cold feel of hard bricks, as it is constructed by piling
them one on top of the other. You can place a colorful cushion and see the cold chair transform into cozy living room furniture. It is designed to adorn your indoors or can be placed in the green lush garden, where you can enjoy the cool winter breeze.
Via: Wallpaper