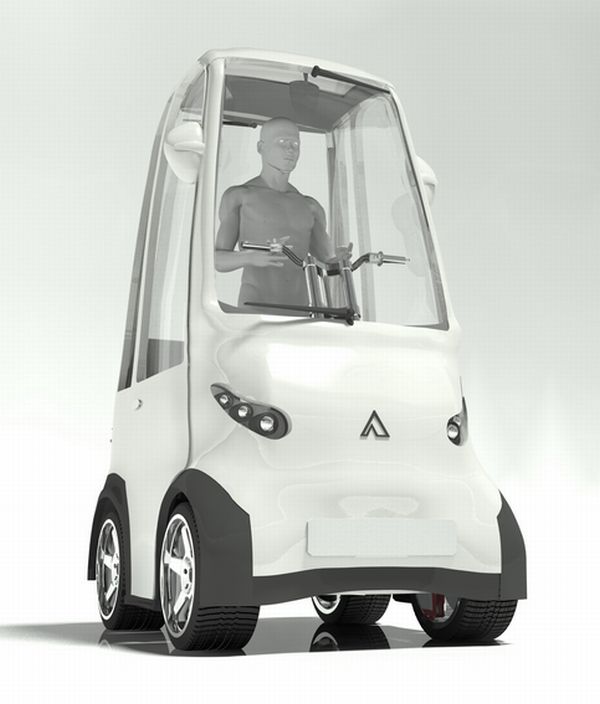 Public transport offers a safe and sustainable option for moving from one place to the other, but sadly it does not come caked with privacy. Moreover, it won't drop you at an exact destination and will expect you to walk down a bit. To overcome such a trouble, Wi-Fly has been designed by Phil Pauley. The product in question is a Semi Autonomous Public Transport Mod, a first of its kind.
It comes embedded with GPS and street recognition system, which will make going around the city a trouble-free task. The most novel part is that unlike all other vehicles, it needs the driver to be in an upright position while driving. Now, this is something absolutely new. The pod can attain a top speed of 30 mph, which is quite safe. The vehicle can be charged using a credit or debit card and usage will be calculated on a time distance basis. It can house two adults or one adult and two kids. Extra space has been provided to store luggage while traveling.
Wi-Fly will set you free from the seat belt usage as it won't move at a fast pace. It comes built-in with 10 cameras to record all the surrounding actions. It is small in size and will perfectly fit in an urban atmosphere. Special attention has been paid on all the safety options to ensure a stress free ride. After the user leaves the pod, it will automatically go to the nearest pre-planned site. Here, it will queue up with other pods and also get charged for further usage.
The user-friendly vehicle can be used for both public and private activities. Wi-Fly will be positioned at public areas and other strategic spots for maximum usage. It will help move from one place to the other that too with all the privacy intact.
Via: Philpauley