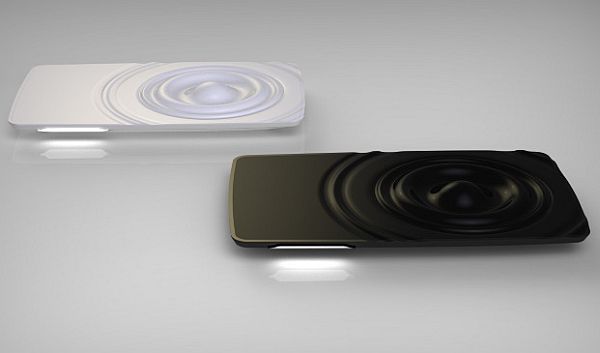 Speakers have been given many shapes and are available in a variety of sizes. They whiff out your favorite tunes and a smart piece can enlighten the area it is placed in. Now Jean Baudrillard seeks to bring the charm of unseen elements into life with Wireless Speaker.
One look at the device and its wavy appearance will form an instant connection. The designer has tried to carve a picture of the structure of sound waves through his design. Bluetooth technology has made the world go wireless, which is quite a relief. Wires always create a messy look and when entangled can get on anyone's nerves. Jean has made good use of the Bluetooth network, which will say goodbye to all the wire(y) troubles.
Such devices make us visualize things, which we cannot see in reality. One can easily couple the speaker with gadgets that come with a Bluetooth tool like phones, laptops and MP3 players. It will produce crisp and sharp tones that will be nothing but clear. The sounds will be loud enough for a big room and make the musical experience all the more blissful. Wireless Speaker has been created in a truly exceptional and trendy manner, which makes them all the more tasteful.
Designed in a smart and clean way, the speaker with a design replicating sound waves will create ripples in the listener's life with its charm. So, forget getting lost in wires and carry it everywhere you go. Wireless Speaker will manage to capture a lot of hearts with its smart and chic avatar. If you are a music lover and like your gadgets to be sleek, unique and chic, then this speaker is a must have.
Via: Gfricke