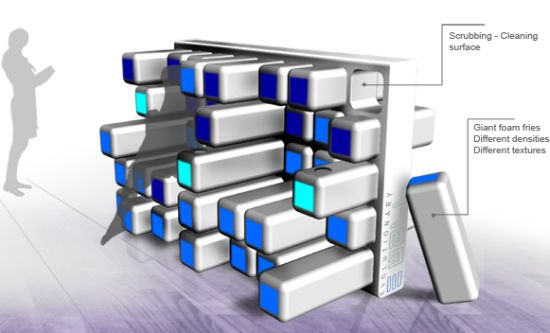 Hectic work schedules, with no proper place to sit and relax for a while, often makes offices a stagnant place for employees, resulting in stress and low performance at work. However, Josselin Zaïgouche has popped up with a multipurpose product for offices that will provide a refreshing place within the workplace and perk up the employees. Hailed as the E-Wall, the unique product provides an ultimate seclusion from work, where employees can loosen up, have a drink and get revitalized for another task. The E-Wall comes with multiple blocks, finished with different textures and densities, integrated inside it, that the users can use according to their likings and convenience.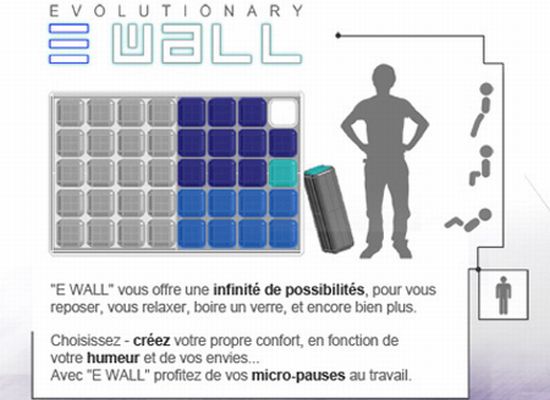 Design Status:
The E-Wall is a concept design proposed for the development of sprawl for offices.
Usability:
The E-Wall provides a healthy workplace environment for the office employees and helps them in relaxing the body and mind during extended work schedules. Now employees need not to go to the coffee shops or bars to relax and release the tensions of the hectic day at work. It is just a stimulating product design for contemporary office or commercial apartments.
Via: Tuvie
Designer: