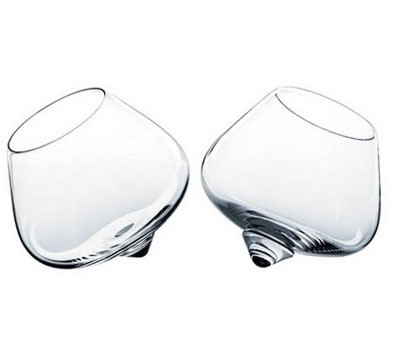 If you have a soft corner for unusual shapes then these glasses are sure to make a place in your heart.
The Wobble Cognac Glasses are more like a work of art, but are designed to serve their primary purpose to the best of your satisfaction. Made of hand-blown glass, these delicate glasses are designed with bouquet, temperature, and volume in mind.
Cognac lovers will love to sip from these unusual glasses. Available in sets of two for $50.00
Buy it here.