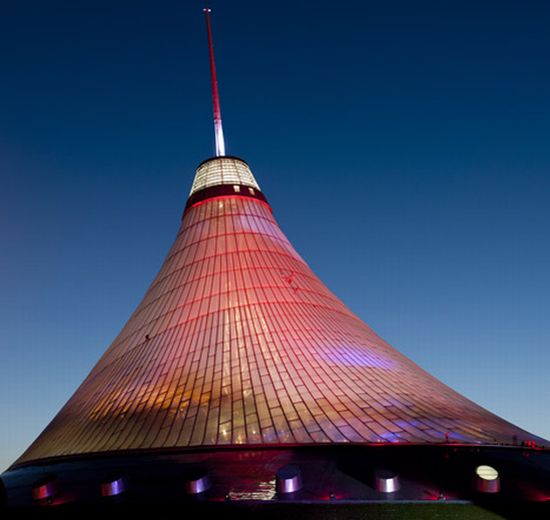 Kazakhstan's capital city of Astana has added an iconic structure to its fast modernizing landscape. It's called the Khan Shatyr Entertainment Center: the world's tallest tensile structure which offers dramatic views over the city and the Steppes beyond.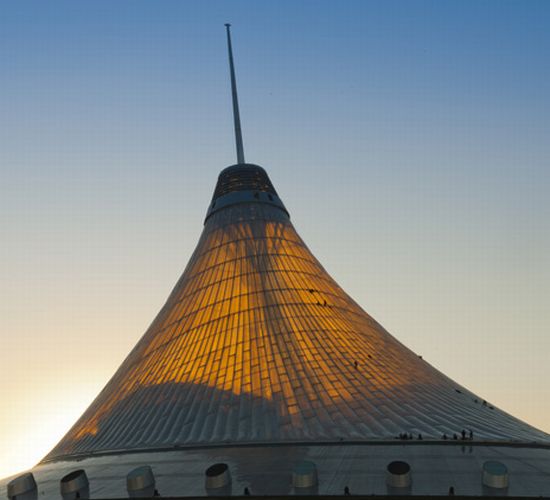 Constructed by Forsters and Partners, the tower is a tent-like, cable net structure which majestically rises 150 meters from an elliptical base to become the highest peak on the Astana skyline. The building spread over 100,000 square meters is basically designed to withstand Kazakhstan's harsh climes, which can drop to -35 degrees Celsius in winter and climb as high as +35 degrees in summer, to offer infinite entertainment and leisure facilities all year round.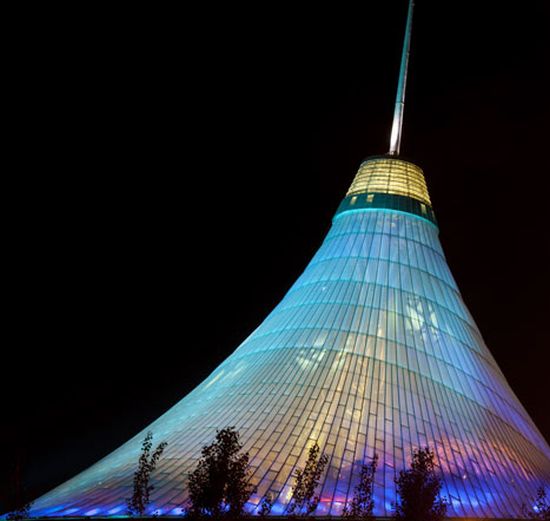 The three-layer ETFE envelope keeps the tower sufficiently warm in winter through a combination of temperature control and circulating warm air currents up the inner surface of the fabric. The building is kept cool in summers through fritting on the outermost foil layer which provides solar shading and directing cool jet air in the lower levels inside. It has different levels of undulating terraces, with the uppermost forming a water park.


The Center is a major civic, cultural and social venue for the people of Astana offering facilities such as retail, cafes, restaurants, cinemas and flexible spaces to hold a variety of programs.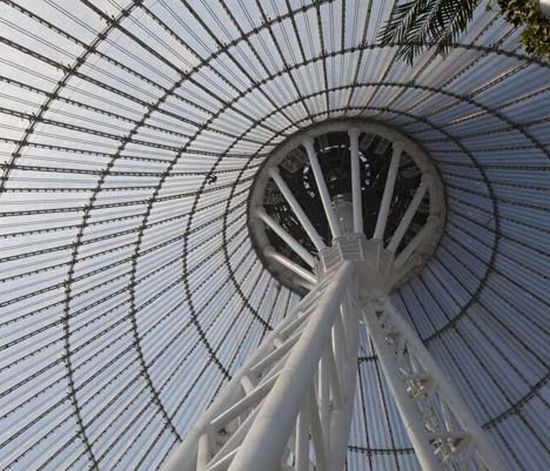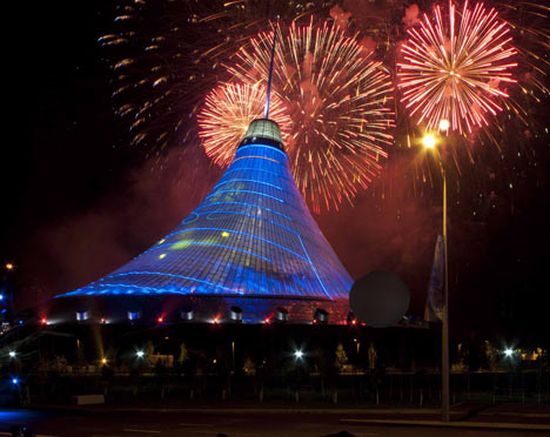 Via: Dezeen