GDS Architects, a Korean architectural design firm has embarked on an unusual project; they want to build a tower. But this will not be any ordinary tower; the firm has decided that instead of building a tower that will be even taller than some of the skyscrapers that we have today, they want to make it invisible. The invisibility feature will be made possible through a complex system of LED technology and angled cameras that will act as a digital mirror streaming images that will hide the tower.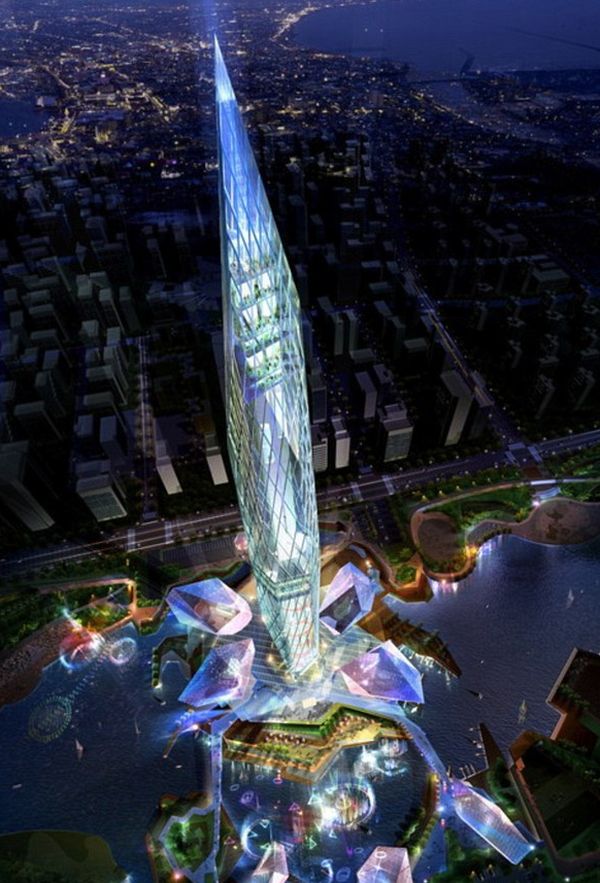 The company wants to build a tower that will be prominent and instead of it being the tallest or best tower in the world. They want to take a step ahead by making it invisible. Their aim is to use this architectural wonder to showcase the innovation of Korean technology and encourage an increased global narrative while doing so, according to Charles Wee, a Design Principal at GDS Architects.
Technological Innovation makes it all possible:
In order to achieve this, GDS Architects are considering using LED technology that will be covering the entire surface of the building. This LED technology will be connected to eighteen cameras that will be installed in the building and will show images, the cameras will have to be weather proof. The architects have also come up with an idea that will place the cameras in such a way that they will take pictures of the area behind it; this unique camera system will be placed at all four sides of the tower. The captures images will be streamed on to the opposite side of the tower to create a sort of digital camouflage, creating an illusion of invisibility.
The structure will be called the Tower Infinity and will be built near the Incheon international airport, which is located thirty kilometers from Seoul. Director of GDS Architects, Michael Collins, says that the building will not affect incoming air traffic despite it being invisible and extremely close to an international airport.  The tower will have red lights to signal nearby air planes and will not be directly placed in front of the approach corridors and the routes for landing or take-offs that the air planes will use.
So the real question is how many people will go to Seoul to see the world's first invisible tower and will it leave a lot of tourists frustrated as it will be too well camouflaged.