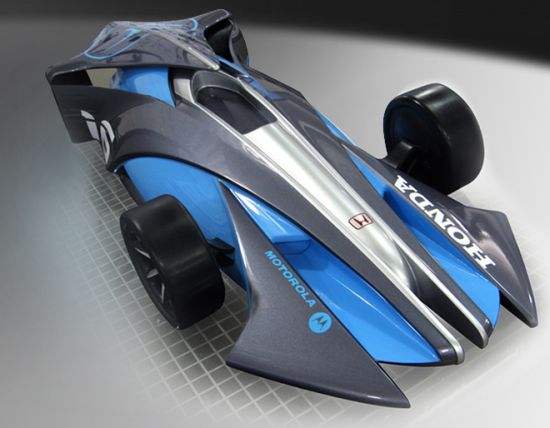 Taking inspiration from modern architecture and more specifically, Zaha Hadid's incredible work, Yutian Li, a graduate of the Transportation Design course at the College for Creative Studies in Detroit, has designed the very futuristic Honda Indy Racing Car. Zaha Hadid's work is significantly inspired by topological patterns found in nature, and Yutian Li has ingeniously applied the same thing to his design. The combination of blended surfaces and crossing/overlapping shapes bestow the vehicle a whole new look.

The concept car is designed to offer superb aerodynamic performance. The rear wing, which is positioned above the engine, makes for down-force over the rear axle that increases once the engine is up at operating temperature. In order to reduce the rotating drag, the side panel of the Indy Car Series makes the air go around the wheels. Proper attention has been paid to the driver's safety. The guy behind the wheel is protected by a structure that draws inspiration from the shape of leaves.
The unit diffuses the energy of the collision and also helps in keeping the interior cockpit structure safe and sound. The rear spoiler keeps the rear tires firmly in contact with the track surface and also doubles as a noticeable billboard that might interest sponsors. Moreover, the stripe dividing the spoiler has a thermally sensitive material that changes color depending on engine temperature. This project was sponsored by Honda and the Indy Racing League.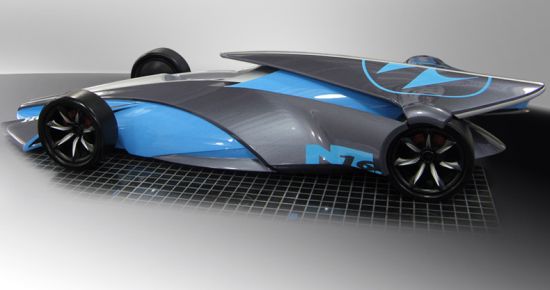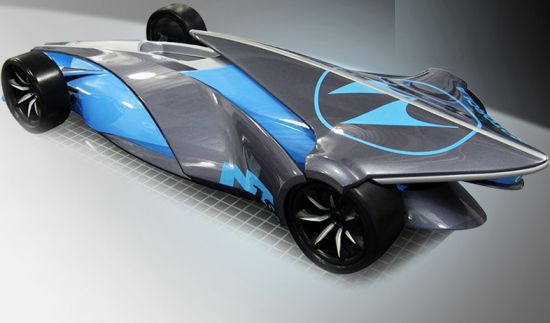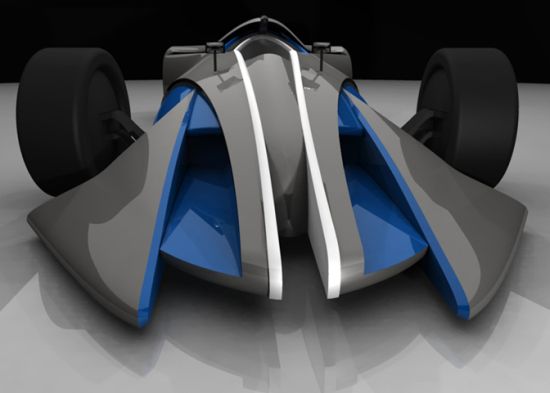 Via: Diseno-Art