In a way, nothing beats the thrill of making something big from the scratch and then sharing it with others and having a good time. Apart from the kind of grueling, bone crushing work that you do for almost majority of the week, it is important that you have a pastime as well in order to have some fun and have others join you in that.
Different people do different things in order to unwind and have fun. Some dedicate themselves to sports. Some go ahead and do work voluntary work for the needy. Some cook, some dance, some sing and some drink and laze.
Do not know about you, but the last option is the one I love this most and yes it is never too late to set up a home bar in order to have a fun activity along with the usual dope.
The Lighting
This is probably the best idea for taking apart something very regular and turning it into something truly delightful. Whatever space you are using, as long as the adjustable lights shine, the place is ready to rock.
Shiny Disco Ball
Yes folks, do not underestimate the good ol' shiny disco ball and how it carries light all around.
The Décor of the Space
Whatever the size of the space, it is important that you do it up well. Take up some theme or the other and watch the magic.
The Alcohol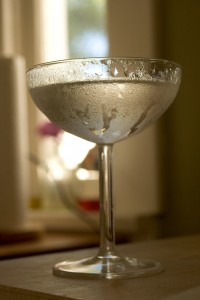 Yes friends, a bar without the best alcohol will never be able to make an impression. Therefore, make sure that you load up with your favorites and of course according to the choices of the people coming over.
The Furniture
Another important detail, make sure that you add some crooked stools and a couch. The rest can bungle up on your floor as well. The idea is to go mad.
The Bar Tender
My guess is that you would like to do that yourself and trust me, it is fun.
Entertainment
Apart from the obvious music and dance, make sure that you have a television as the focal point of the room for entertainment.
Glasses
Knock yourself out over glasses by choosing a weird alternative for the normal one and watch the magic.
Temperature
Needless to say that it is best to keep the temperature similar to Miami's; i.e., neither too hot nor too cold.
Some Games
Another classic idea which will definitely make your home bar a full on fun place and of course attract several people.