Be prepared- This is the motto of boy scouts, a multitool can help you comply with this motto. Instead of carrying a whole toolbox for some quick jobs a multitool comes in handy. The EDC tools can save your time on various occasions.
These are some of the best and practical multitools available in the market
Big Designs TPT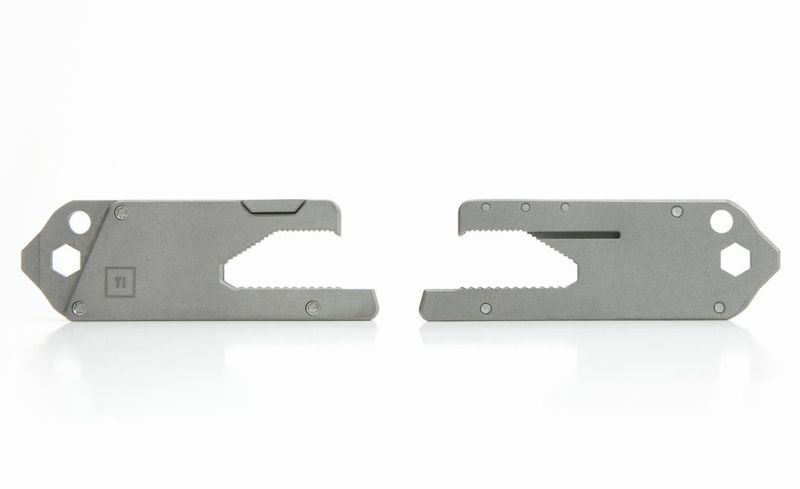 This is a pocket tool with a minimalistic design. This tool is made of grade 5 titanium and hence the name Titanium Pocket Tool aka TPT. It comes with an array of 8 tools including a universal wrench and a camping fork. The internal magnet inside the tool reduces the noise from the blades.
Zootility tools wildcard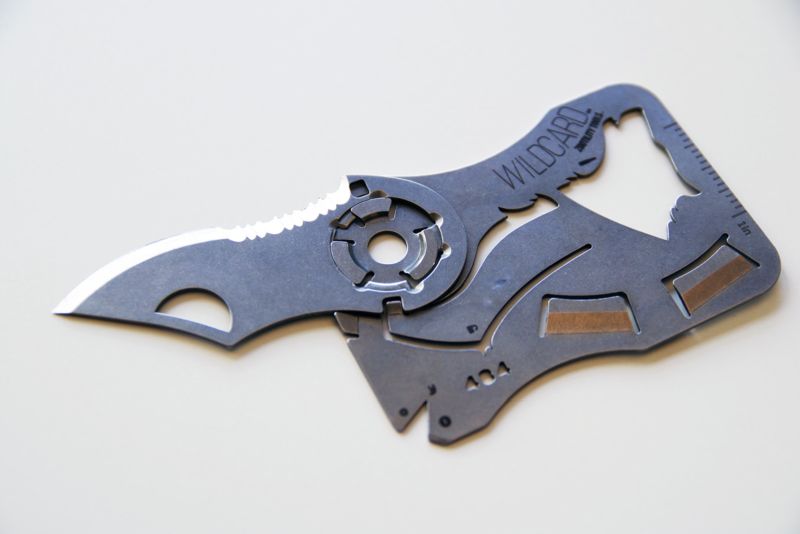 This credit card sized knife is made of steel. The blade is replaceable and comes with built-in screwdrivers, a pry bar, and a bottle opener.
Tactica Talon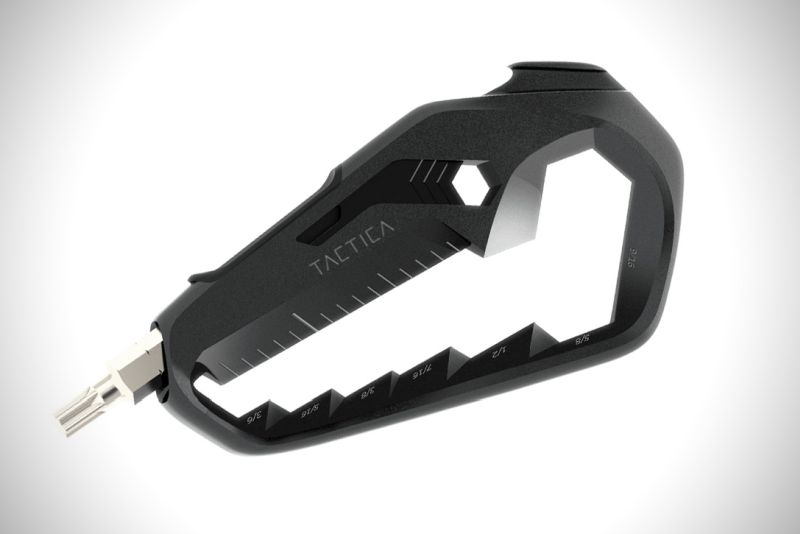 Talon resembles a keychain, but don't get fooled by the looks this small tools has an array of 17 tools inside it. It comes with metric and imperial wrenches and rulers, bottle opener, flathead and Philips and a hex slot making this tool small yet powerful.
M48 Kommando Pocket Rescue tool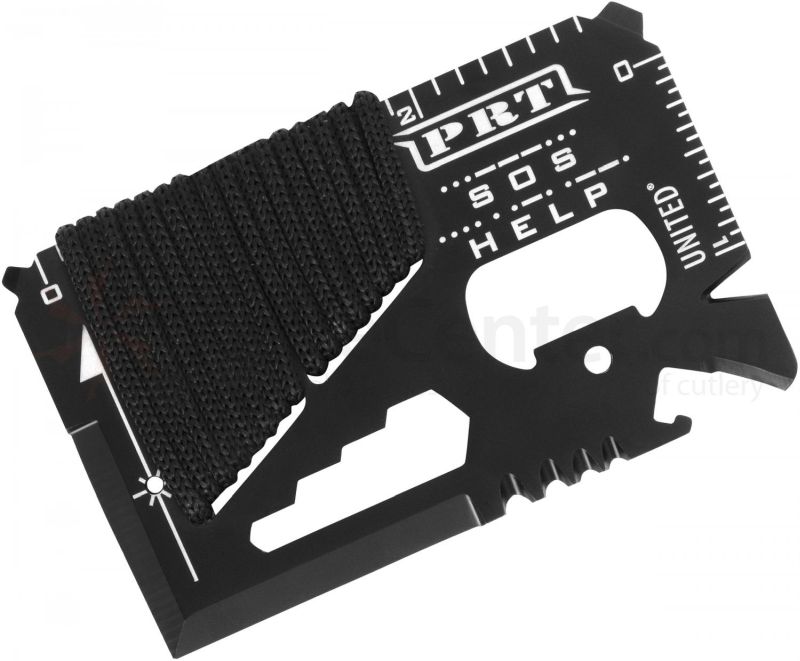 This card shaped multitool can fit inside your wallet easily. It has tools wire stripper, blade, screwdrivers, wrench, ruler and a paracord for emergency situation. The Morse code for emergency is laser etched on the tool.
SOG credit card companion- Tool Logic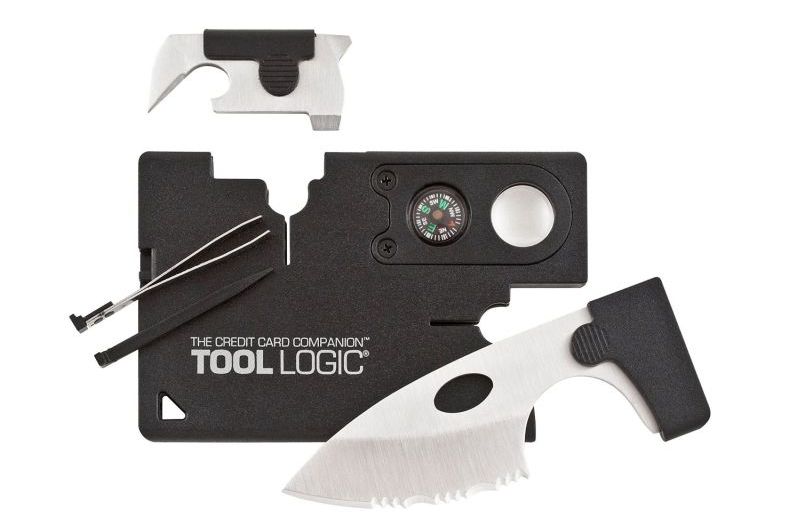 This card tool has a 2" serrated blade which is made of stainless steel. The tools body is made of ABS plastic and it contains a compass, lens, serrated blade, two screwdrivers bottle opener, awl, tweezers and a toothpick. Though there are so many tools in this its light and small to be carried around.
Leatherman Squirt PS4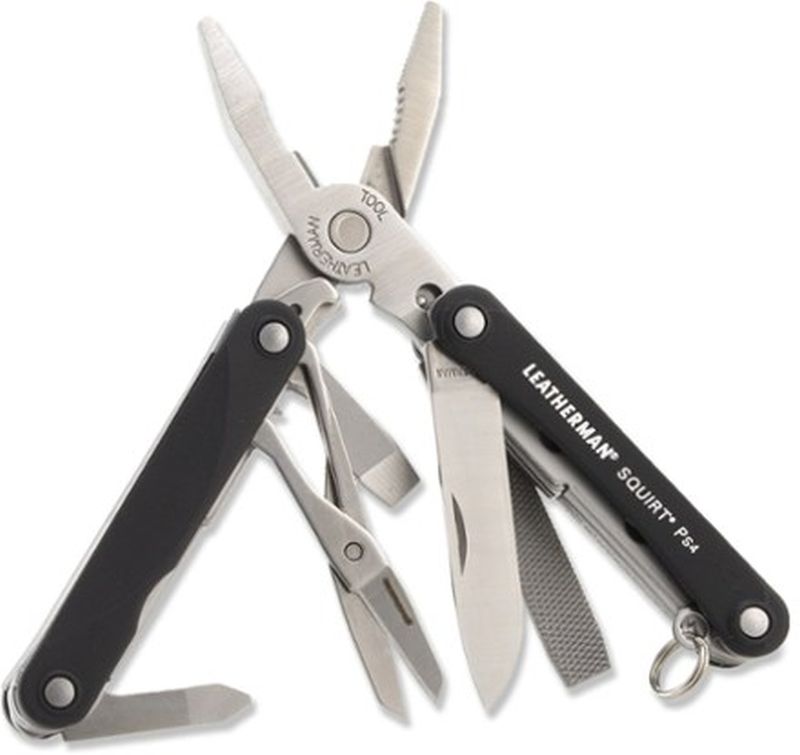 This is a handy multitool which has almost every tool. The butterfly design multitool has 9 different tools inside its light and durable body. From pliers and wire cutters it has the most needed tools concealed inside.
Leatherman Thread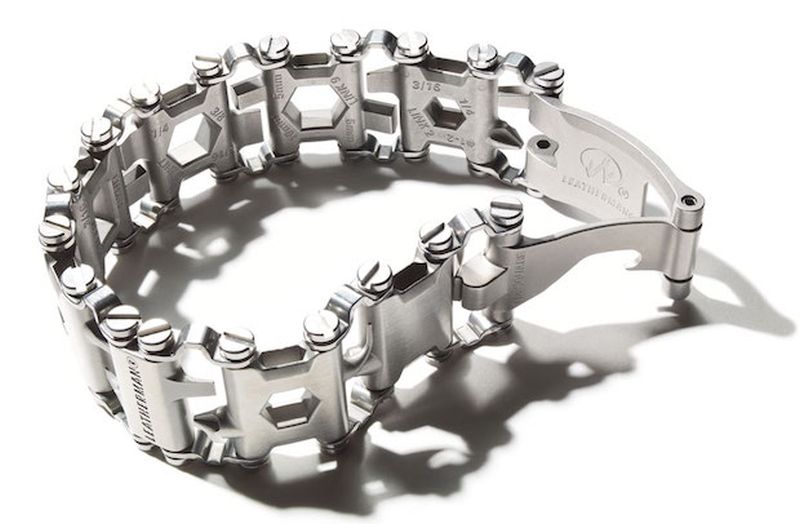 This tool acts as a fashion accessory, a bracelet to be precise. This any time any where tool has over 16 tools designed into the links of the bracelet which includes screwdrivers, Allen wrenches, and bottle openers. You can adjust the size also by removing the links according to your convenience.
Leatherman Wave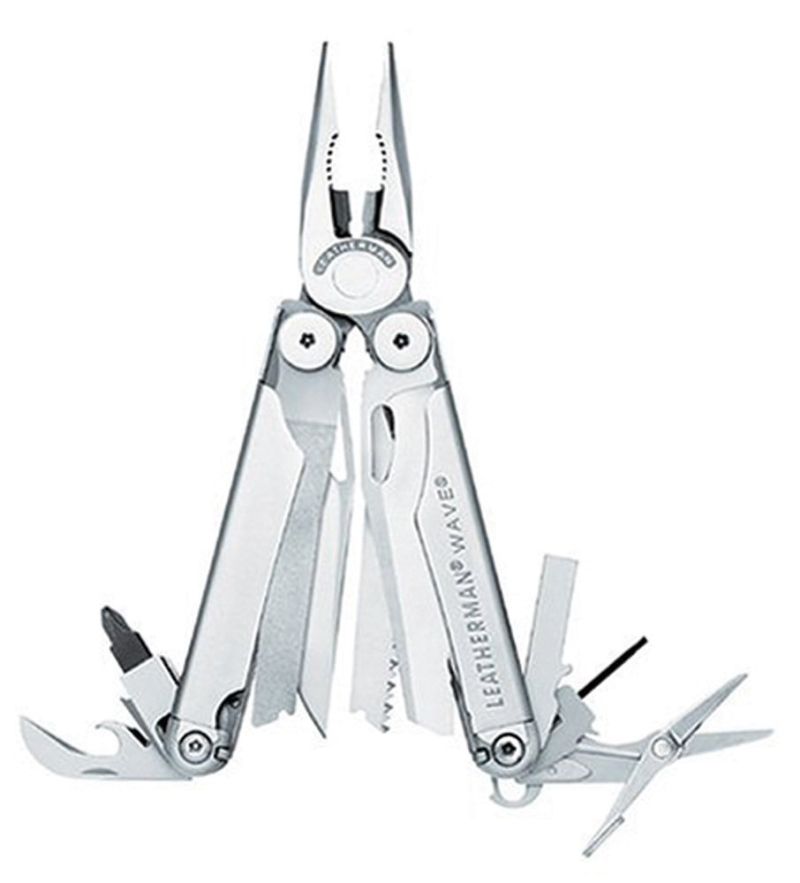 Wave is another product from Leatherman, it's a stainless steel made multitool. Wave has 12 different tools in its butterfly designed structure with outside accessible blades and its ease of one hand operation. The tools include pliers and a small saw.
Victorinox Swiss Spirit X
This Swiss made lightweight multitool has over 27 tools packed in it. The fineness of Swiss craftsmanship is visible in the construction of Swiss Spirit. It contains tools like pliers, scissors, bottle openers, etc.
Leatherman Skeletool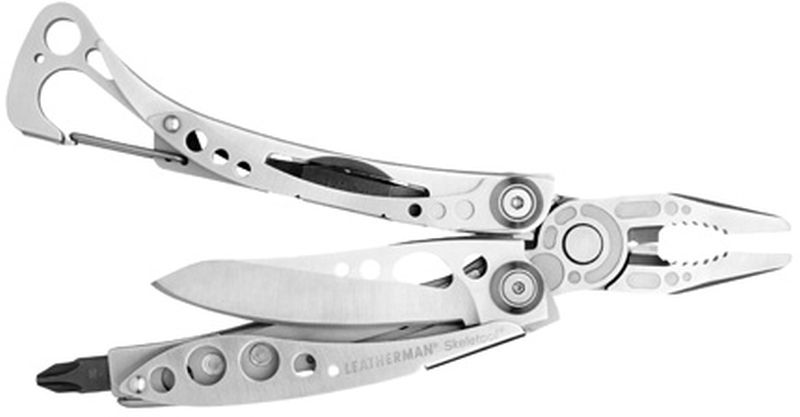 This is a cool multitool in appearance, thanks to the carbon fiber body. It has 7 tools packed inside it which includes a 154cm stainless steel knife and nose pliers.
Gerber Diesel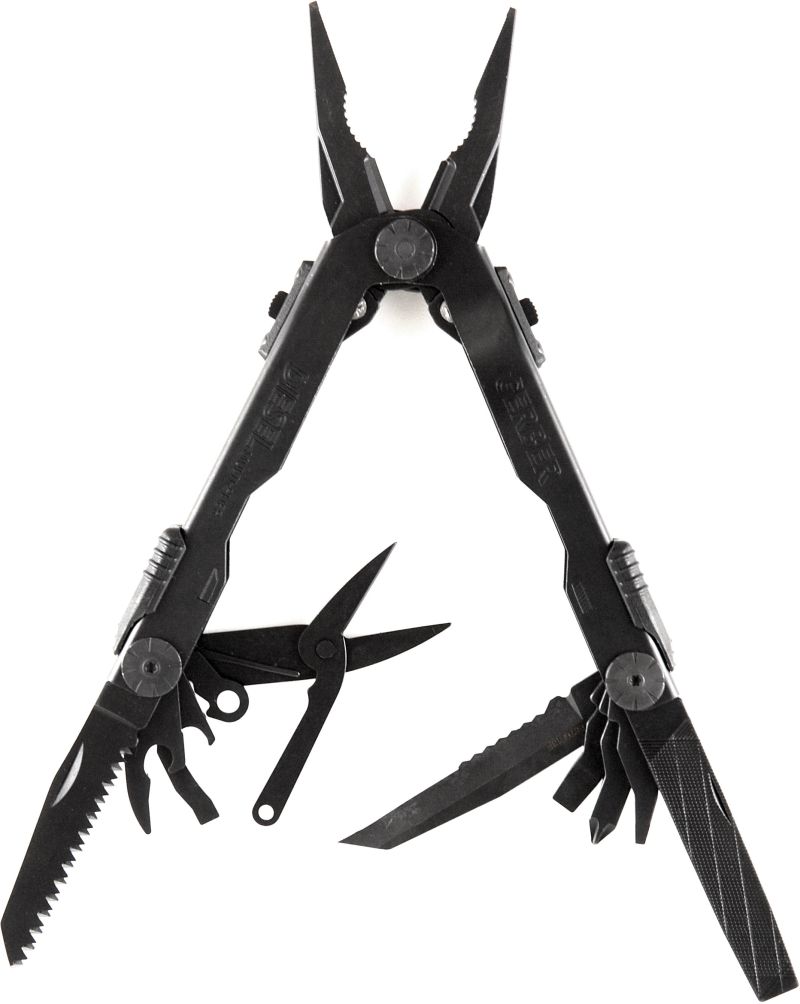 Diesel is a stainless steel made black finish multitool. With a strong locking mechanism which ensures the safety of the user, Greber has 12 different tools inside it which includes a strong blade and pliers, along with multiple screwdrivers and bottle opener.
CRKT Zillatool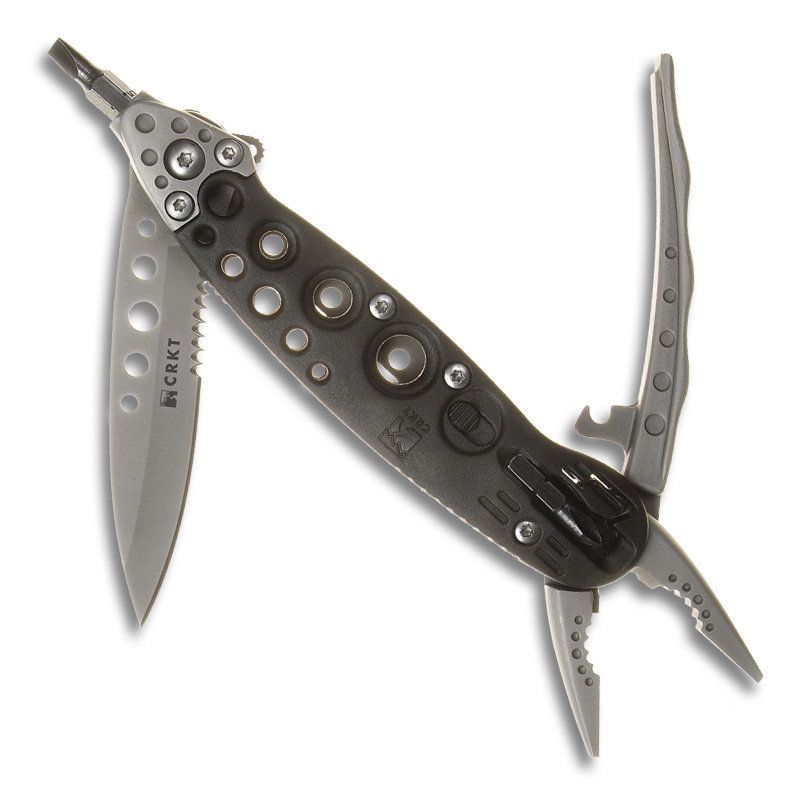 The CRKT zillatool is one basic multitool which has good functionality. The ergonomically designed tool has got 7 tools integrated into the nylon glass fiber handle.