Lighter and cigarette; is an inseparable pair. Cigarette lighters come in various sizes and shapes, from Zippos to BIC there are various brands too. There are lighters which even a non smoker would want to own because of its design.
We present to you some of the best designed cigarette lighters on the world.
Plazmatic X- Carbon Darkness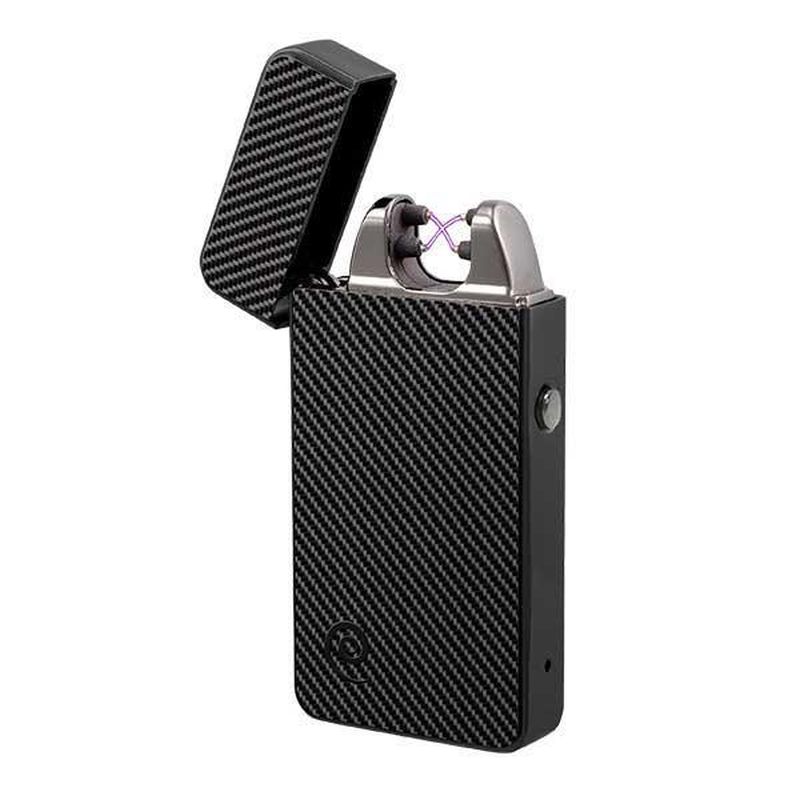 This is an electronic lighter made by Plazmatic. It has a unique 'X' shaped plasma arc lighting mechanism and it is usb chargeable. This lighter comes in a carbon fiber body which adds strength and durability. This cool lighter can be yours at $49.
Quitbit lighter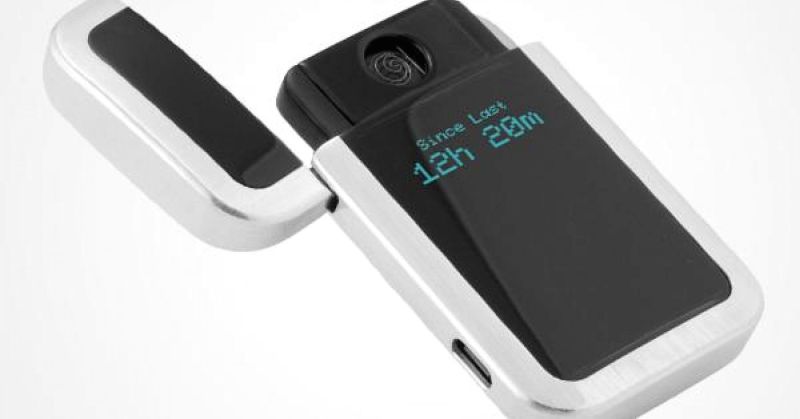 Thinking to quit smoking, then this lighter can help you with that. The Quitbit is an electronic lighter that monitor how many cigarettes you've smoked. Designed like a Zippo, Quitbit has a small LED display which shows the number of cigarettes and the duration between each cigarette that you've smoked. The Bluetooth enabled lighter comes with an app where you can set goals for quitting goals. If you're planning to quit smoking, get this lighter at $149.
Old boy red briar pipe lighter – IMCorona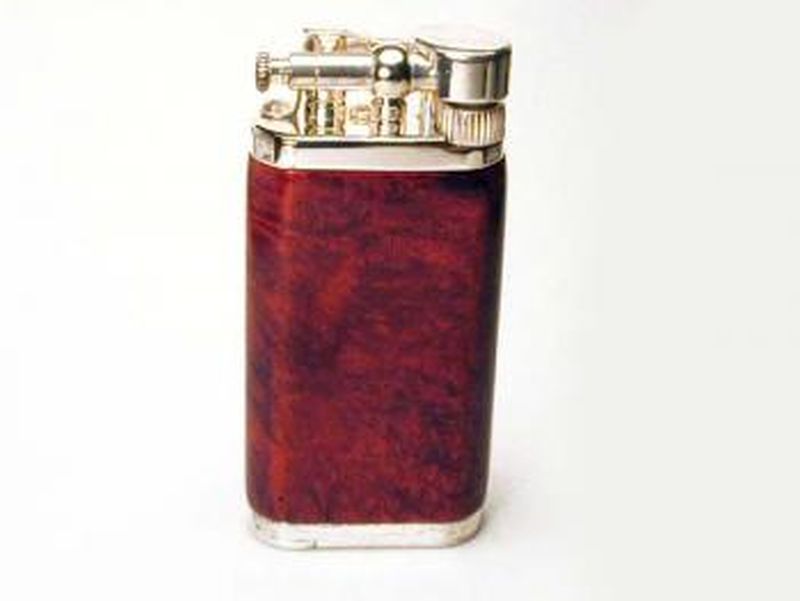 This classy lighter has a 90 degree turnable flame mechanism which makes it ideal for pipes and cigarettes alike. Made from red briar body and gold plated design this elegant butane lighter is available for a price of $233.
Elsa Peretti Bean Lighter – Tiffany & co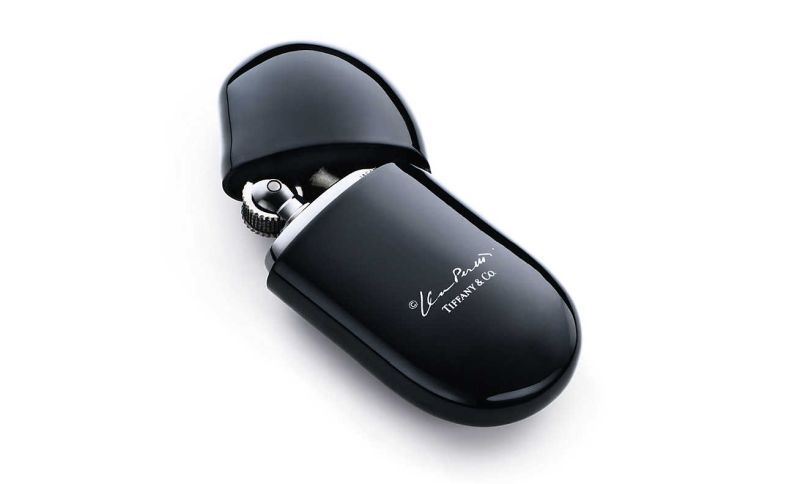 This bean shaped minimalistic design lighter is designed by designer Elsa Peretti for Tiffany & Co. The lighter is made of sterling silver and butane fueled. This masterpiece is available for $350.
S.T Dupont Ligne 2 Monteparnasse Vertical lines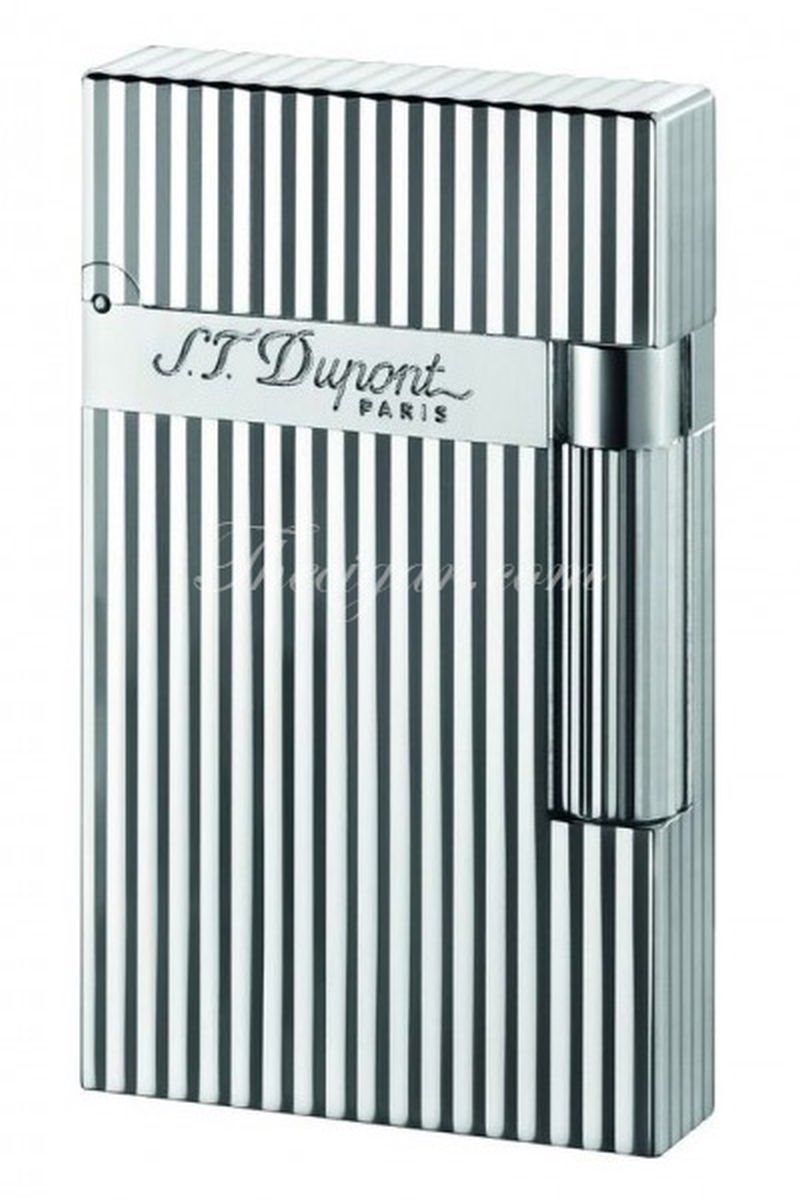 The name is enough to make people jealous; S.T Dupont is known for the luxury and reliability. This Parisian crafted lighter is made from silver and has vertical lines crafted all over it. The cling it makes from opening the heavy lid will turn heads to you. Luxury won't come cheap as this lighter cost around $627 per piece.
Zippo 18kt Solid Gold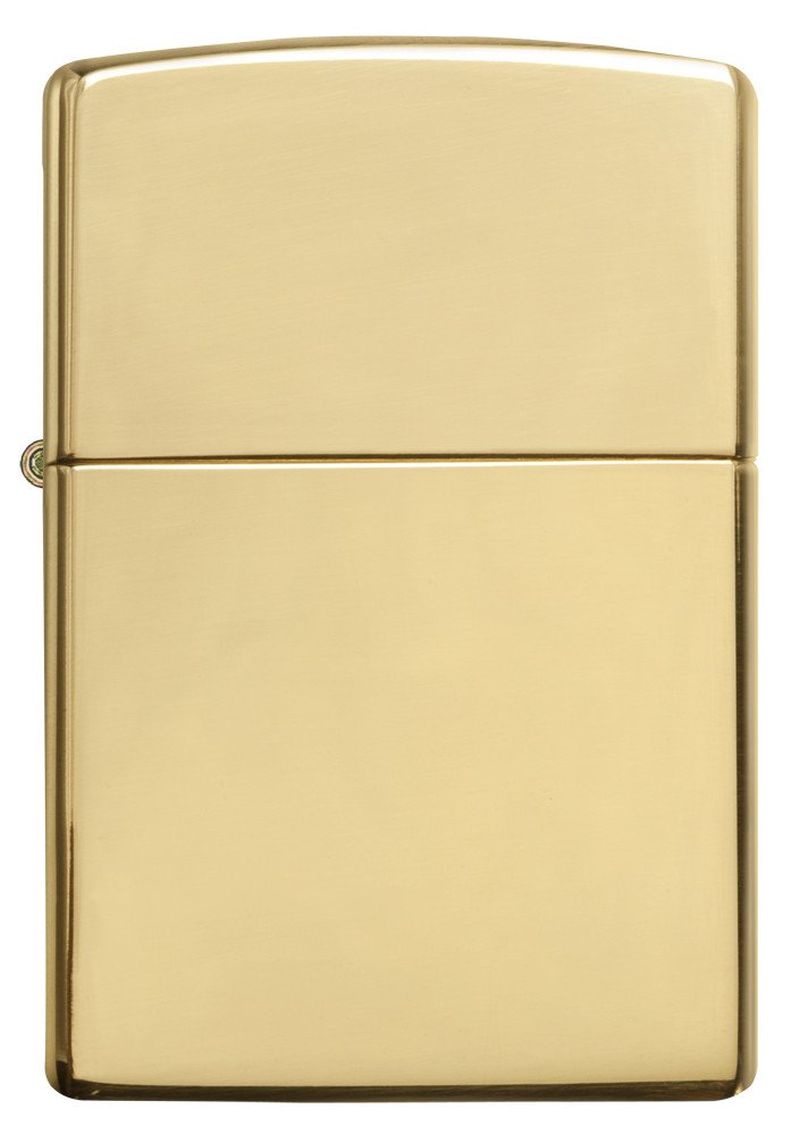 When it comes to lighters Zippo is the leader and the most famous. This American brand has an 18Kt pure gold Zippo lighter, has the classic flint and wheel lighting mechanism. You can own this Zippo at a price of $11,893.
Davidoff Prestige Accolades Gilded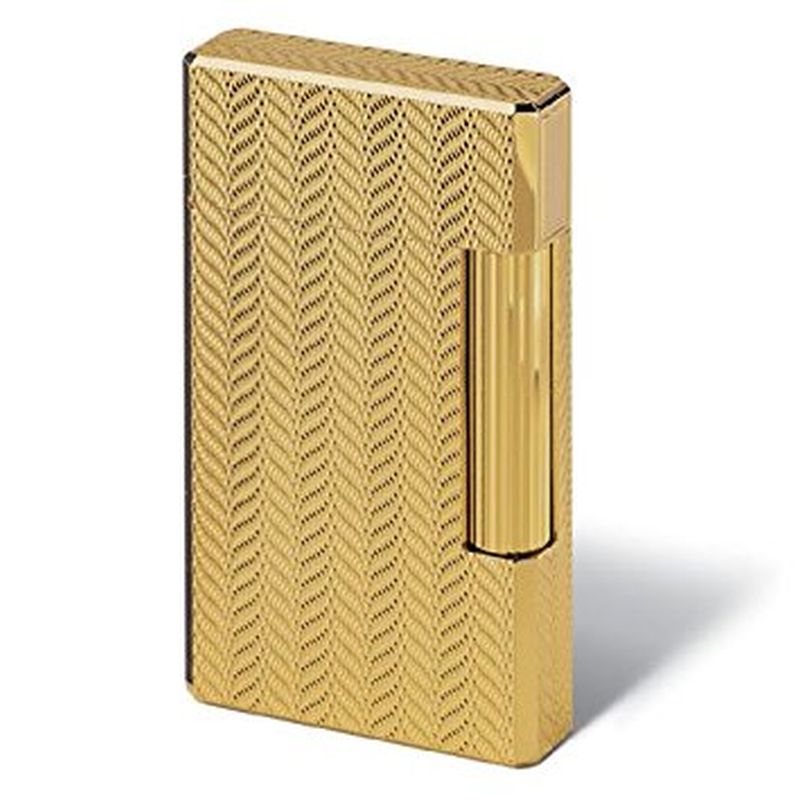 In terms of luxury lighters Davidoff is no lesser than its rival Dupont. The Prestige Accolade is a piece of craftsmanship and exceptional design. Its golden herringbone styled case feels good and looks stunning.  This lighter designed primarily for cigars is available for a price of $695. The prestige collection also has a model with diamonds studded on it which costs a whopping $19,000.
Cartier Dragon Décor Lighter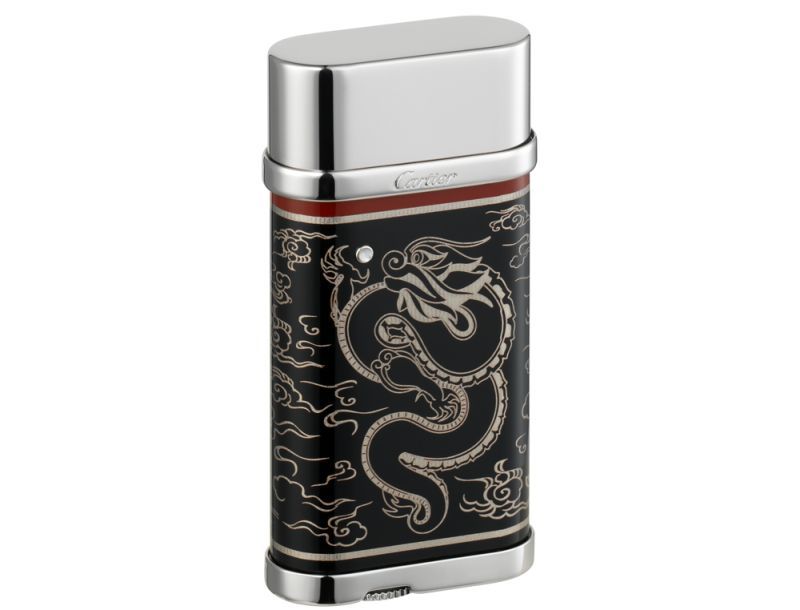 The luxury watch designer has their own collection of designer lighters too. The Dragon Décor lighter which costs $1500 is a lighter for show off. Its black and red lacquer finish and the palladium body add opulence to this lighter.
S.T Dupont Vendome Ligne 2 prestige Lighter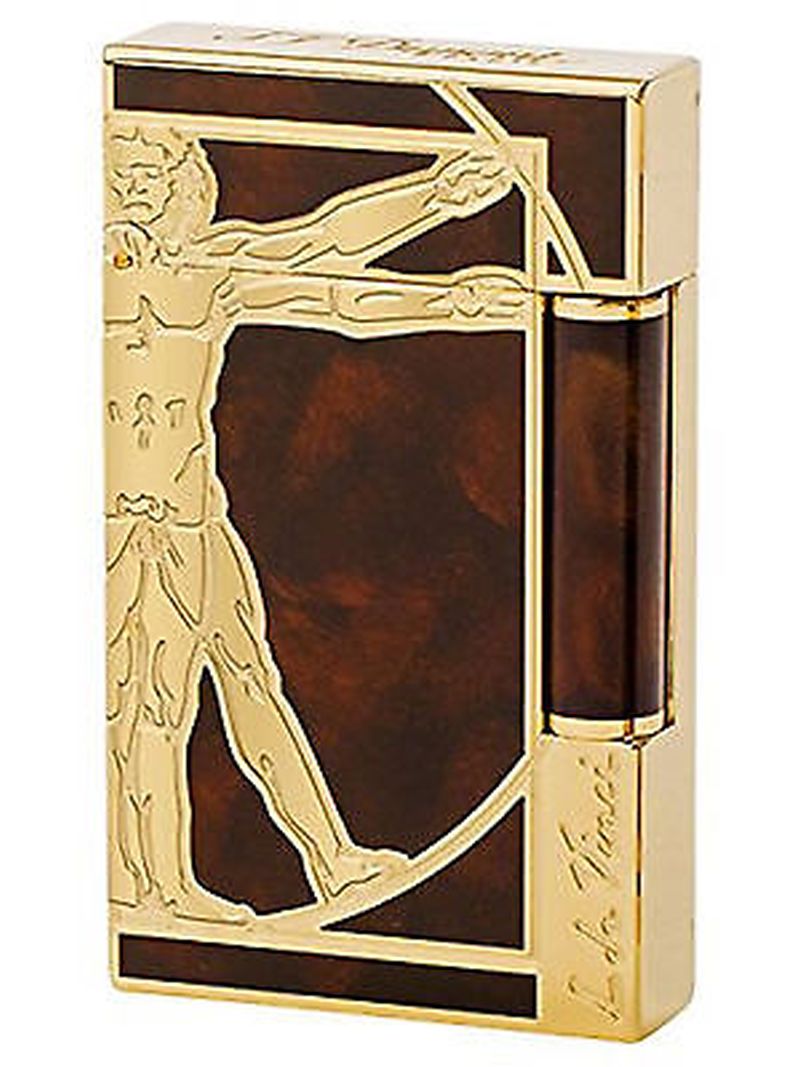 Vendome don't even look like a lighter, it looks more like a piece of art. The lighter is made in the shape of the Vendome Column built by Napoleon. This flashy lighter has 192 diamonds over it, and as you expected it's priced at $30,000.
S.T Dupont Ligne 2 1001 nights diamonds Limited edition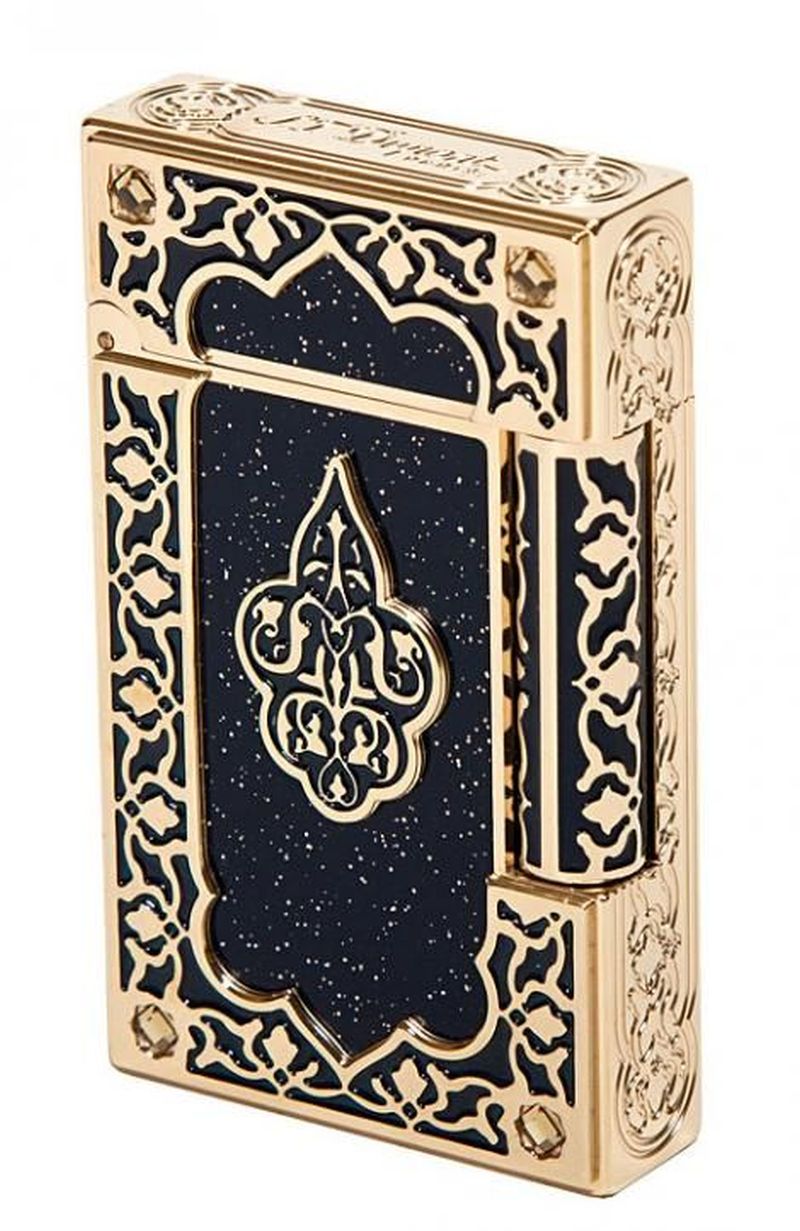 You might heard of the about the Persian tale of 1001 nights, well Dupont have certainly herd it and decided to make a lighter on its theme. Well it's Dupont and they don't make it normal things, so they decided to add 137 diamonds of 1841 carats to it. The lighter resembles a starry night with its black body and with the Persian model frame. The lighter, no the art piece is having a price tag of $30,000.
Ligne 2 Champagne
The French brand is never bored with luxury products, so they decided to make the world's most pricey lighter. They created the Champagne with a price tag of $80,000, for the lighter comes in 18k white gold studded with 462 diamonds. We don't know if someone will smoke using this or just look at the beauty of this exotic art piece.