Public transportation being what it is, you have to rely on cars to get you to your destination. Being green-minded, you probably want to avoid regular cars, which emit greenhouse gases as well as particulate matter. One option is to drive alternative energy vehicles which have less emissions. Check out our compilation of the best green energy vehicles in the market now.
14 best alternative energy vehicles in the market
Chevrolet Impala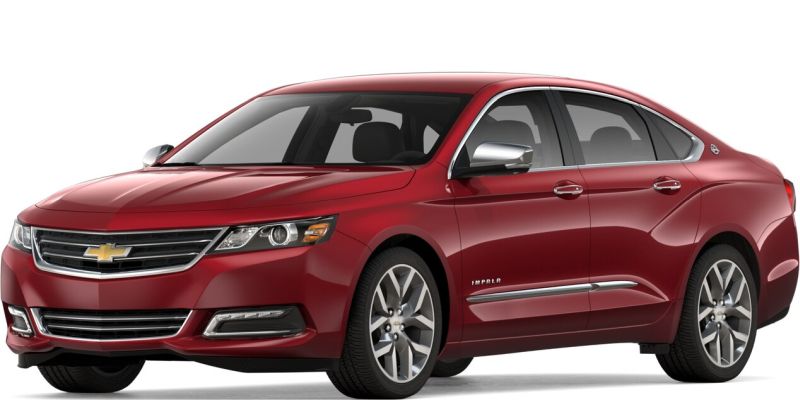 Ethanol, which you find in many beverages for adults is also an alternative fuel. It can be used in Flexible fuel vehicles, such as the Chevy Impala, which can run on E85. Ethanol run vehicles give less mileage but still, environmentally, these are better than conventional fuel vehicles in terms of fewer emissions.
Hyundai Nexo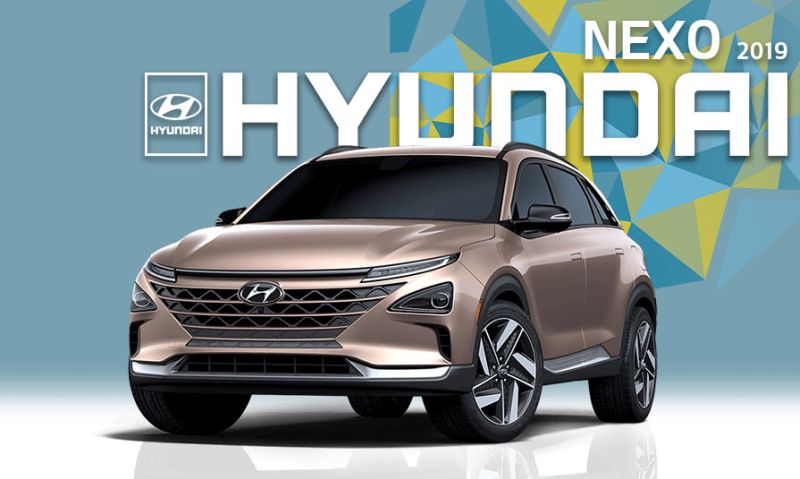 The Hyundai Nexo's hydrogen fuel cells have been developed for quite some time, which means it would have better fuel storage, higher performance and low fuel consumption. The engine has 120 hp output, and driven by 40kW batter. The car has three hydrogen tanks, which hold about 6.33 kg hydrogen and provides range of approx 756 km. It's right now available in the market in Europe and US, and will soon be launched in UK.
Dodge Ram 1500 EcoDiesel
Image Source : images.hgmsites.net
Biodiesel is one of the fuels for alternative energy vehicles which is produced from animal and vegetable oils mixed with normal diesel. The Dodge Ecodiesel runs on B20, which is 20% biodiesel with 80% regular diesel, as it has been designed especially to run on this fuel. It gives a mileage of 28mpg on freeways, which makes it extremely fuel efficient for the vehicles in this category.
Toyota Mirai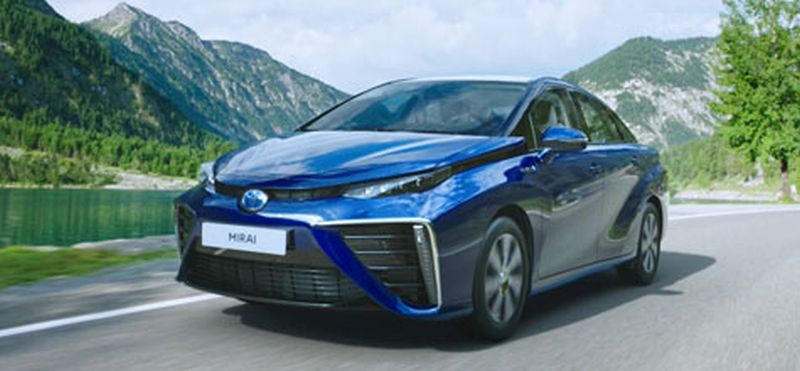 Mirai means future in Japanese and the Toyota Mirai is a car of the future, as it runs on hydrogen fuel cells. It has a strong resemblance to the Prius, and looks just as good, with a range 500 km. The hydrogen tanks have 5 kg capacity, and Toyota is offering a 8 year/160,000 km warranty, which seems good. The company hopes to sell 30,000 units by 2020. This is one of the alternative energy vehicles which seem to have a bright future ahead.
Honda Clarity Fuel Cell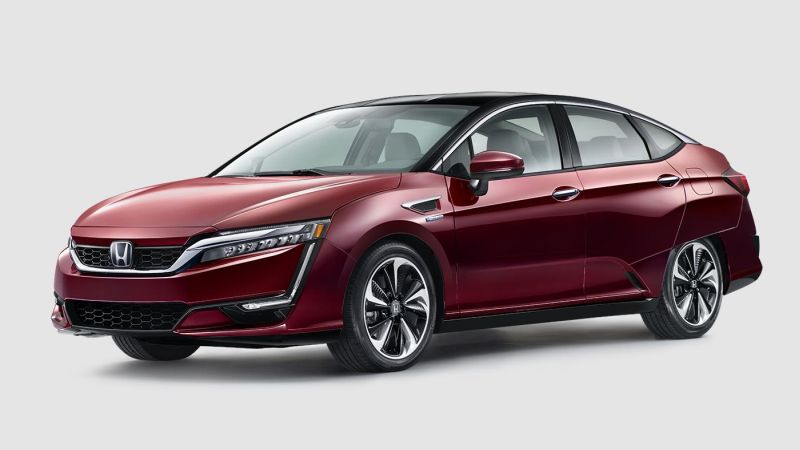 The Honda's Clarity has three versions – plug-in hybrid, hydrogen only and an electric version. All the three versions are fuel efficient, and the hydrogen fuel cell has 175 hp with 650 km range, which is great. Best thing is that the fast-filling hydrogen gas system, which takes mere 3 and 5 minutes to fill. It costs a cool 60,000 euros, but it might be worth it as it will not add to the air pollution.
Tesla Roadster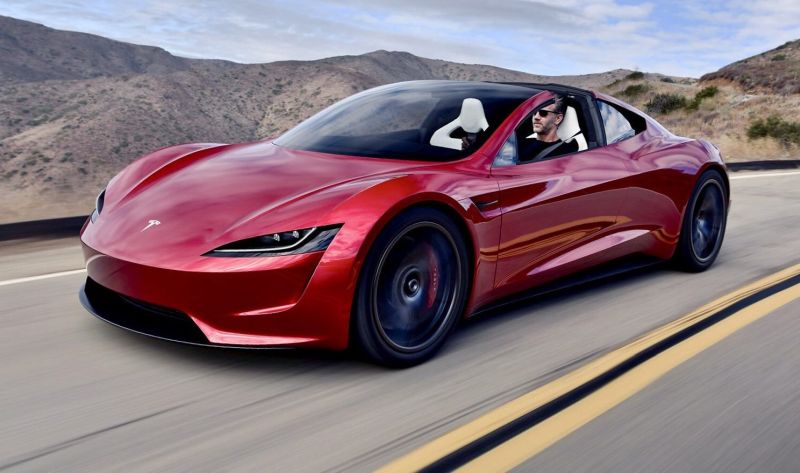 Tesla's electric car is a smart little roadster, which can blast to 60mph in only 3.7 seconds. The roadster could reach a quarter of a mile in 12.6 seconds, though the top speed was limited to 125 mph. Electric cars like the Tesla Roadster just go to prove that alternative fuel cars need not be boring and slow!
Mercedes Benz GLC F-Cell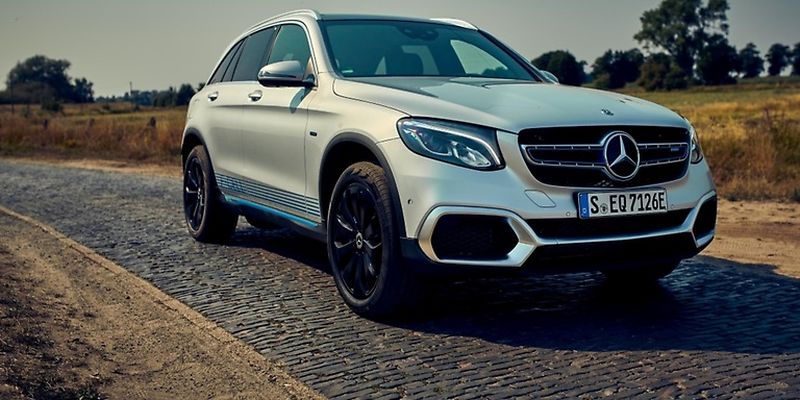 Image Source : daimler.com
This is Mercedes' first SUV, which is not for sale right now, but can only be rented for about 800 euros a month, in Germany. Only companies can rent this hydrogen-powered car now, as it is only a pilot project. The range is 478 kms and takes about 3 minutes to fill the hydrogen gas. The GLC is a plug in hydrogen fuel hybrid.
Riversimple Rasa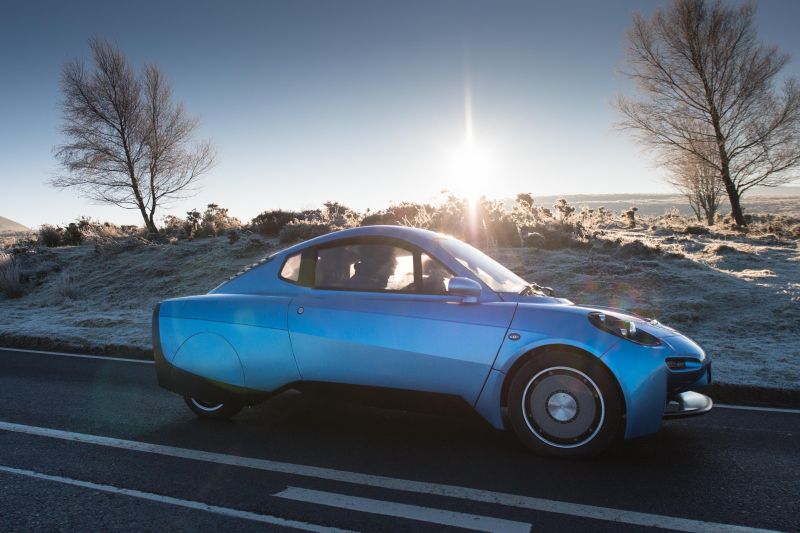 Image Source : riversimple.com
This is one of the alternative energy vehicles, which is neat and compact and meant for two. The futuristic design is appealing with a range of 300 km. The Welsh company has developed only a limited number of vehicles at this time, but the manufacturer revealed that mass production would start by 2020.
Tesla Model S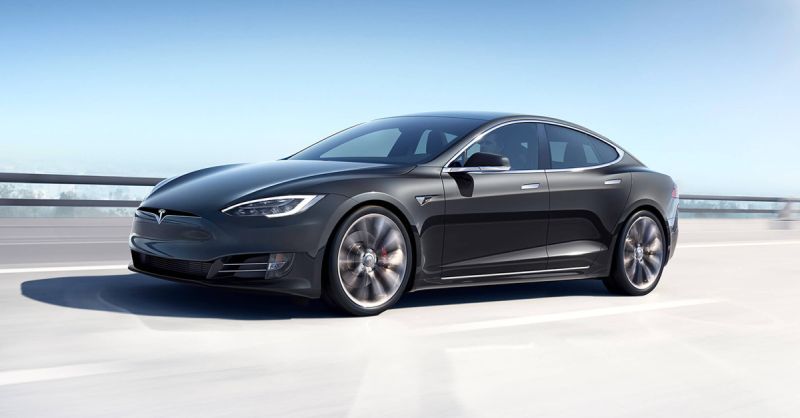 Image Source : tynmedia.com
This is one of the best alternative fuel cars, which received the prize for the world's best-selling plug-in vehicle in 2015. Fuel efficiency – 89mpg, 362 hp base model and 463 hp (P90D model) are some of the features, which are enviable. It can reach 60 mph in just 2.8 seconds, making it one of the fastest cars around.
2019 Mitsubishi Outlander PHEV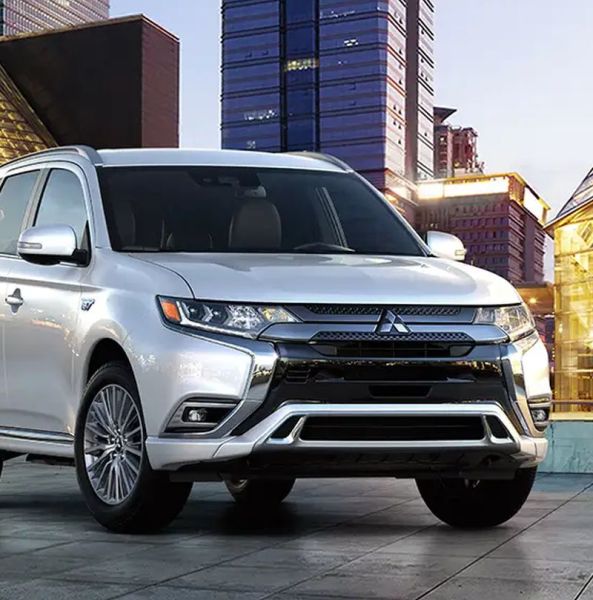 The PHEV is great for winter driving and rough roads. The crossover uses double electric motors, 2-liter gas engine to power the four-wheel drive system, which can negotiate dirt roads with ease. In electric mode, the range is only 30 miles, but you need not worry if you are not in sight of a recharging station, as the gas engine becomes the charger itself.
2019 Nissan Leaf Plus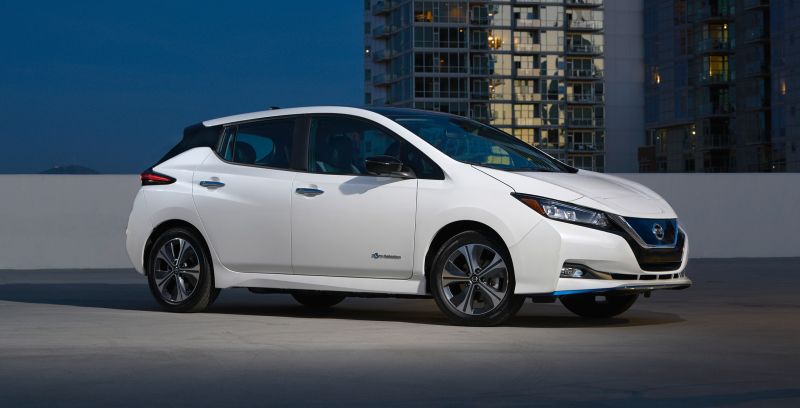 This EV has got a massive facelift, making it one of the coolest alternative energy vehicles you'll find in the market. The leaf Plus has a range of 220 miles on one single charge and the great improvement in acceleration on highways adds to its attractions.
Rimac Concept One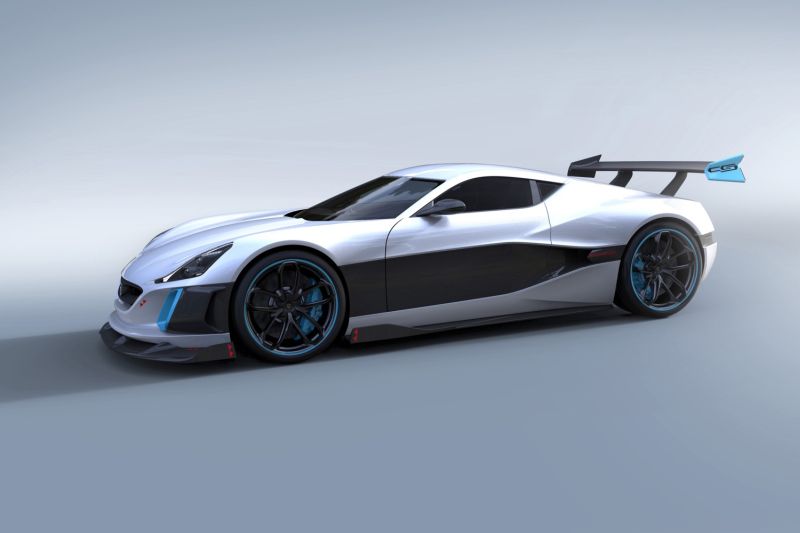 This is one of the latest alternative fuel cars on the scene with very few units sold. The output is tremendous – 1088 hp, reaches 60 mph in 2.8 seconds with top speed of 220 mph, and therefore predicted to be popular in the coming years, in the green car segment.
2019 Hyundai Kona Electric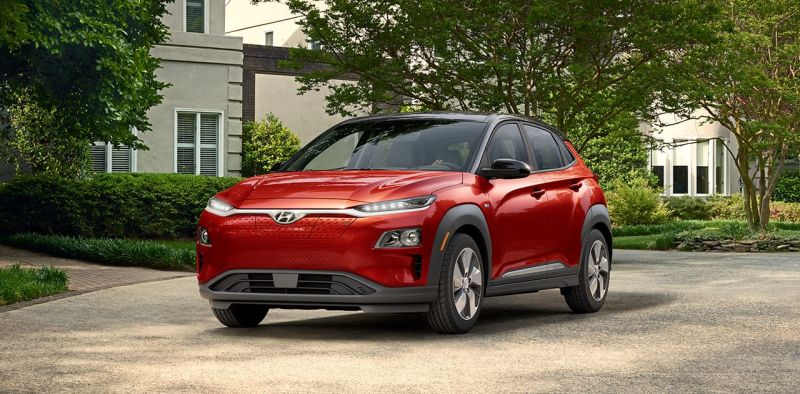 Fun and practical, this crossover EV is a proclaimed hit already. It's great to drive and gives you your money's worth. Powered by 150 kW/201 hp motor, it has range of about 258 miles on single charge. In the US, buyers get a 7,500 dollar tax incentive as well, making the price lower than 30,000 dollars. Rain sensing wipers, ventilated-leather seats and smart-cruise control are additional features, which will make any alternative energy vehicles enthusiast go for this car.
2019 Honda Insight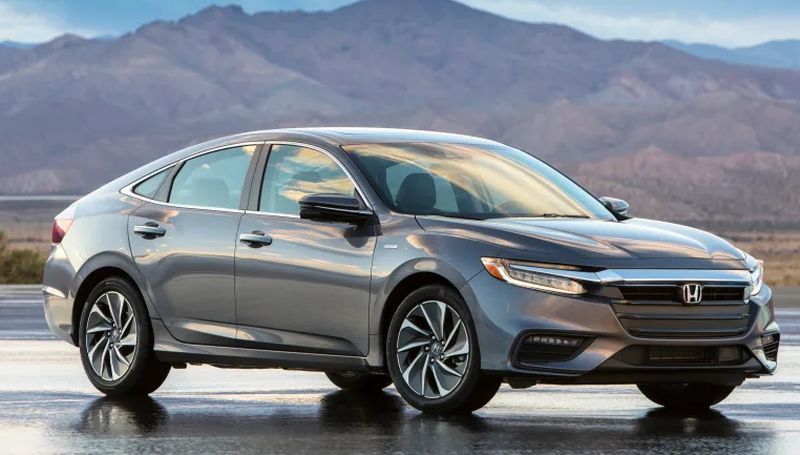 This EV does not want the buyers to know its EV, strange as it sounds! The hybrid is not proclaiming the electric capacity of the car, as you can drive it in both regular and electric modes. The best thing is that it never needs to be plugged in, and yet it goes on electric power. It includes noise cancellation and other tech features – all standard. You get 55 mpg in the city and 49 mpg on the highway.