Design apps have made web and graphic designers' jobs more efficient than ever in the last couple of years. Design tasks that once required booting up a computer can now be performed from a mobile device with the use of a professional design application. Major design applications like Adobe Illustrator and Photoshop now have mobile app counterparts, joining the plethora of new and start-up design apps already available on the Google Play and Apple App Store marketplaces. Check out these 15 design apps that will inspire you to create amazing graphics, buttons, and typography for your own website or app.
Logo Maker Plus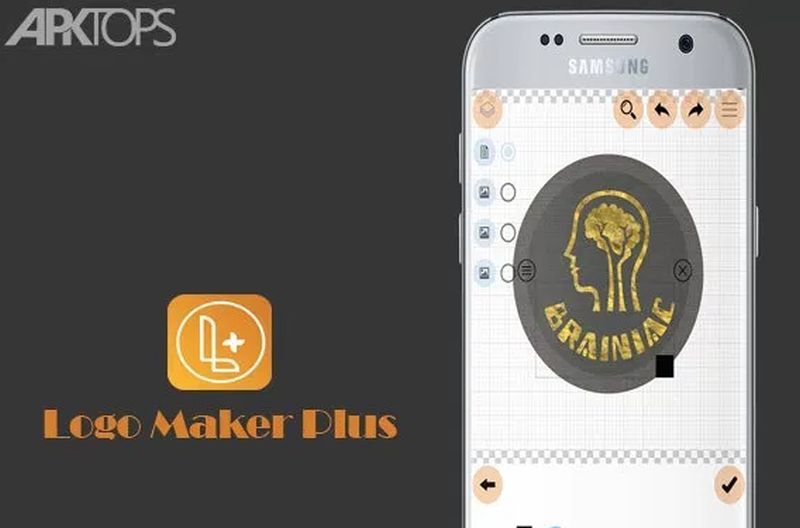 This design app contains hundreds of pre-installed graphics and templates for inspiration for your logo design projects. Logo Maker Plus also contains dozens of royalty-free fonts and decorative borders to embellish your icons. Download this app on any Android device to create a well-designed business logo in just minutes.
Paper
Paper is an Apple-only design app that allows you to create sketches, graphic designs projects, prototypes and mock-ups. This is a great tool to inspire your creativity, as it has many templates and brushes to create unique shapes and objects with. Paper stands out for its interesting use of different canvas sizes and depth, as well as its easy-share feature that allows you to work with other designers using the application.
Behance
Behance is easily one of the most inspiring design apps on the market. This multi-platform design app lets you browse other designers' work for inspiration on your own projects. You can filter results by category, type of art, and web application. This is a great app to get you through any design blocks or creative obstacles you may face during your work.
Infinite Design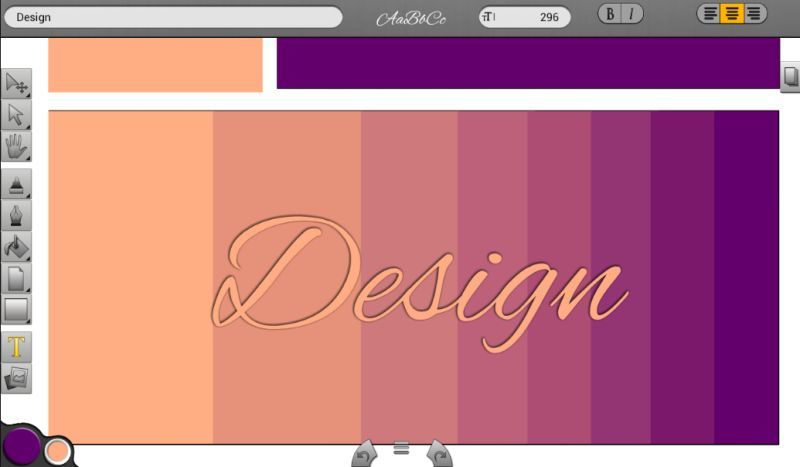 Infinite Design is an app for artists and graphic designers who work from Android tablets and phones. This application includes sought-after features such as infinite canvases, automatic path creation, and object-based element editing. This is a great choice for drawing original graphics and icons.
Jimdo Creator
The Jimdo Creator app for Android devices comes with dozens of templates for web design. This app will help you get started on projects for personal and commercial websites, and it's been used to create over 20 million websites. There are endless configuration and design options for use in this free design app. No coding is needed to create web designs and website templates with this handy tool.
Web Developer Tools
Web Developer Tools is an application for building websites on your Android device. This developer resource crosses over into design by allowing web designers the option of creating interfaces and design elements without the need for advanced development skills. This is a great way to edit CSS files in your web design projects directly from your phone. VPS hosting users will appreciate the Export CSS option that can be used to upload newly created and edited CSS files directly to your server.
Designapp Graphic Design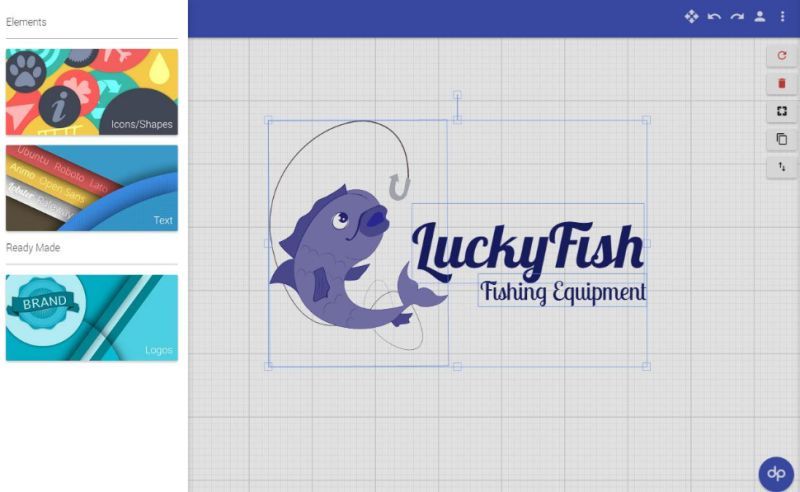 As its name implies, the Graphic Design app by Designapp is a great tool for any graphic designer working on the Android platform. This app is great for website owners who want to create their own images and graphics for navigation buttons, menus, carousel image rotators and other graphics needs. The auto-save and easy upload make this app a great mobile tool if you have VPS hosting with unlimited storage.
Calligrapher Pro
If you're a web designer and want to learn how to use calligraphy in your projects then this is the perfect place to start. All you need is an Android device and a stylus to start following the guides found in this application and creating your own pristine calligraphic typography. Download this app today for inspiration in using a new format for the lettering and text on your website or graphic designs. Being one of the only paid apps on this list, this app costs $2.99 on the Google Play market, but is well worth it for designers wishing to expand their font and text styling skills.
Curator
Curator is a creativity-boosting app that will encourage you to create more unique and stunning designs for websites and mobile apps. This design app inspires thousands of users to make refreshing design patterns, logos, and graphics for the web. This app is free and only available to those using the Apple iOS platform.
Monument Valley 2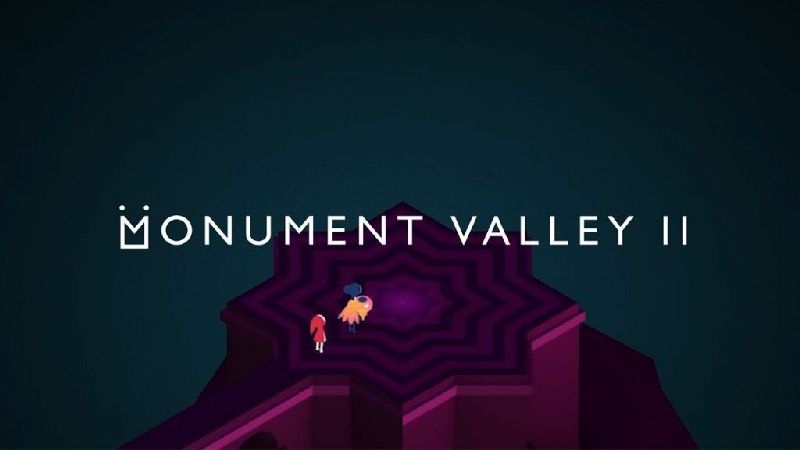 Momentum Valley 2 is a follow up to the popular design-based game that has helped hundreds of thousands of designers find design inspiration. This game is part of a new wave of mobile apps that are designed to help designers and artists expand their design skills in a fun and engaging way. This game is available on all newer Android devices and can teach you design skills while challenging you to create new patters and objects for your own design projects.
VSCO
VSCO is the only design app on this list with a built-in camera feature that lets you capture images for quick editing. This is perfect for designers who don't want to pay for stock photos for every project. VSCO comes with a host of filters and editing options including a text box editor for captions and icons.
SketchBook
SketchBook is a design app for Android devices that allows you to draw and paint with a stylus while on the go. This app is great for creating detailed, comic-style graphics and characters for your websites and apps. The palette and auto-fill features found in SketchBook will inspire you to design colorful masterpieces right from your mobile phone or tablet.
These top 15 design apps will inspire you to create stunning graphics for use in any online project. The tools and features available across these 15 professional-grade apps will save you time and allow you to work while away from your desk. While most of these apps are free, you can use many of them without ads and enhance your design options by checking out the in-app purchases.
Adobe Photoshop Express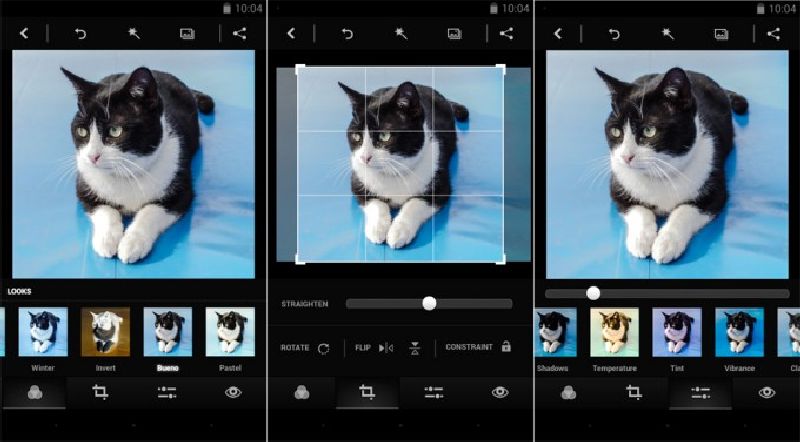 Designers of all sorts are finding Adobe's mobile Photoshop counterpart Photoshop Express to be inspiring and convenient. This is a super fast way to add and change borders and crop photos in ways your phone isn't capable of inherently. You can also add multiple images to create collages and mosaic-style graphics with this free design app. The auto-fix feature which incorporates Adobe's renowned filter and editing algorithms makes this app a must-have for designers pressed for time.
Brainsparker
Brainsparker is an interesting application that was specifically created to inspire designers to think outside of the box. This app will test your design skills and encourage you to consider designs with new shapes and colors. This creativity-boosting app is used by almost 200,000 people and has hundreds of prompts and game-like challenges to spark your design creativity.
Adobe Illustrator Draw
From a trusted name in design, Adobe Illustrator Draw is a must-have for any web and graphic designer with an Android or Apple device. This app allows you to create and edit the same vector-format graphics you're used to working on in the Illustrator desktop application.
Article Submitted By Community Writer