All of us want to make our homes look unique and classy. Thus, we buy special items to decorate our living rooms and corners. An important part of elegant and modern homes is a creatively designed chair, be it a rocking chair or an armchair. Let us show you some stylish and innovative chairs that could surprise you with their designs and add a zing to your room.
The Cradle
Who does not want to go back to their childhood and sit in a cradle? This chair, designed by Joya Boerrigter as part of a group project, can take you back to your childhood.
Suitcase Chair
Designer Katie Thompson has created this unique piece of furniture using discarded junk. This recycled item is an awesome blend of South African craftsmanship with great flair and high-end finishes.
Quartz Armchair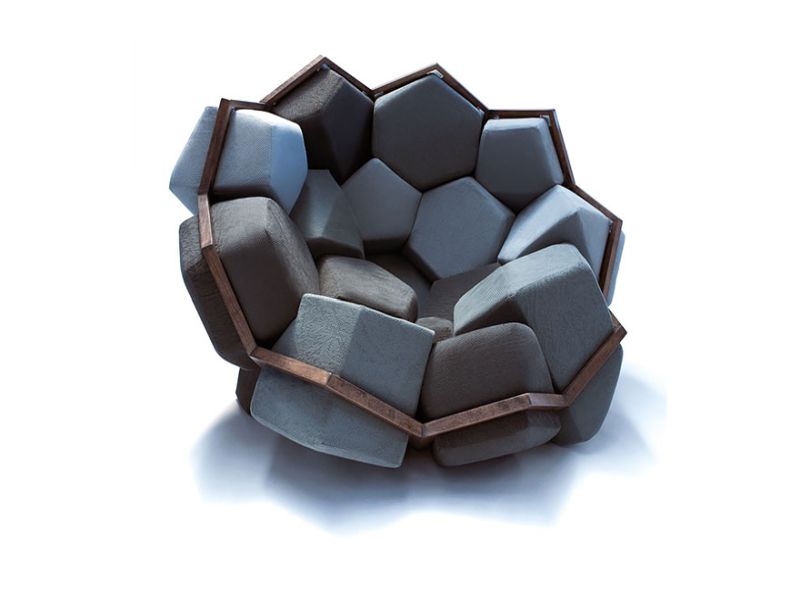 Display a perfect geometry, this cool chair has been designed by the Greek studio CTRLZAK in collaboration with Davide Barzaghi. The natural crystalloid formations are nicely synced with ecological fabric in mixed color variations.
Coat Check Chair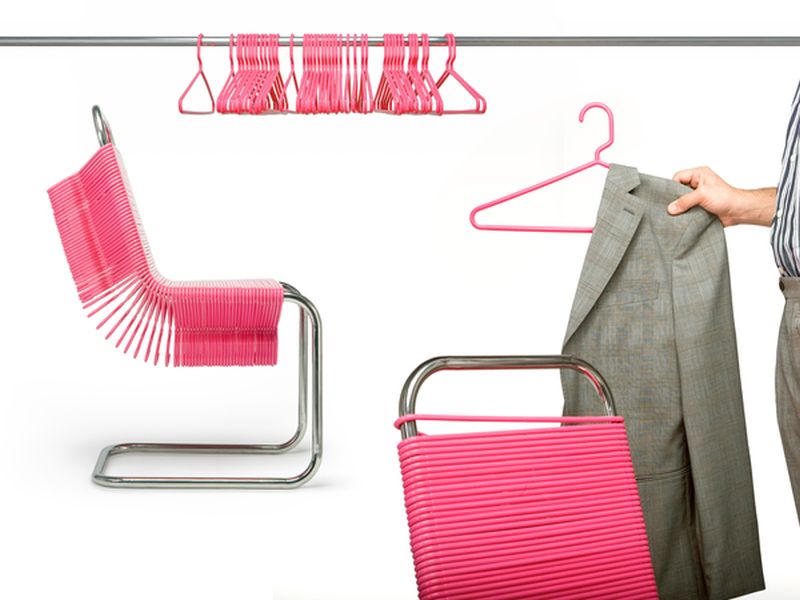 Offering a combination of a closet rod in steel and clothes hangers, the Coat Check Chair is also a nice way of encouraging neat habits of hanging up clothes. The way the elements of a closet are incorporated in this chair, is truly remarkable.
Typography Chair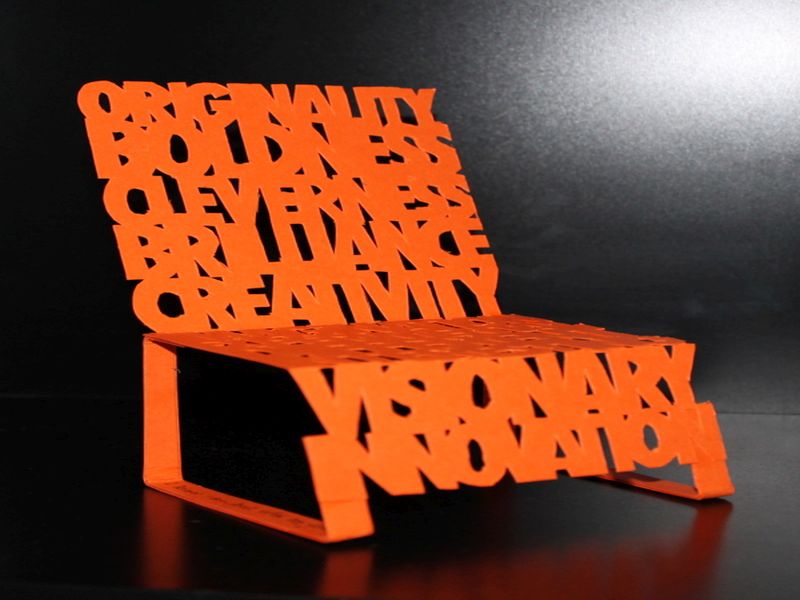 Helene Kristiansen has come up with an elegant chair design by using typography for Oslo's Barcode buildings.
Squishy Chairs
Annie Evelyn has designed these chairs for the company, New Colony Furniture. If you enjoy it all fun, then this chair can display a sense of humor with its built-in whoopee cushion and a tiny chair piece that gives way when pressure is applied.
Noize Chair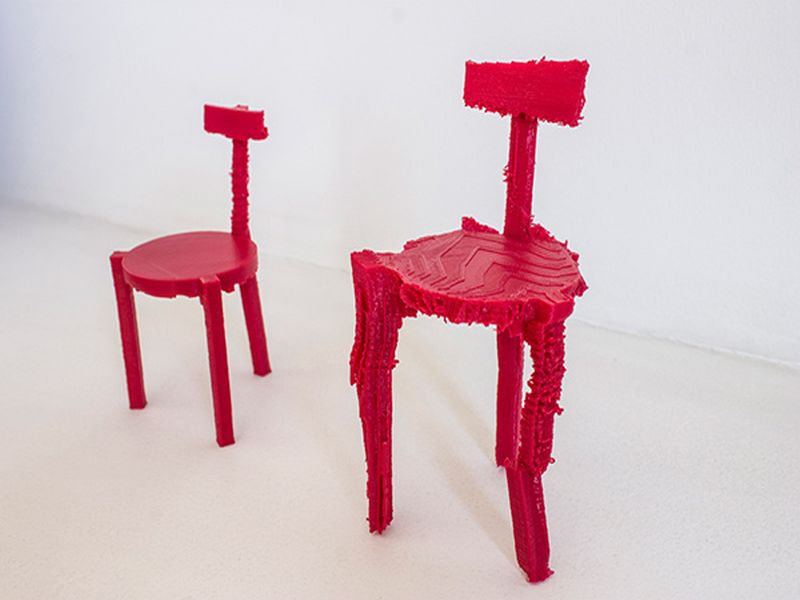 EstudioGutoRequena designed this chair based on a creative concept of suburban noise and city's voices. The concept was applied to the chair by 3D-printing it.
Tree Chair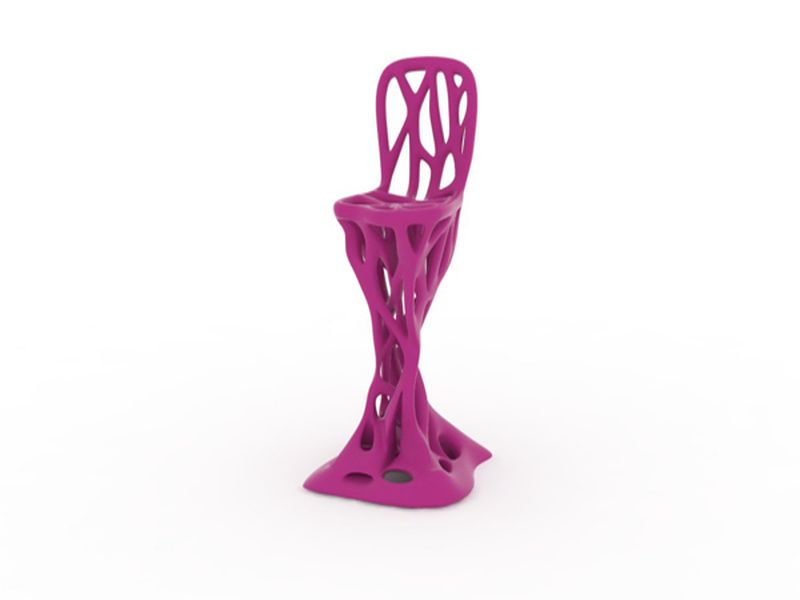 Those who love even the reflections of nature will definitely appreciate this wonderful design of a tree chair by DraganaRanitovic.
Worm Chair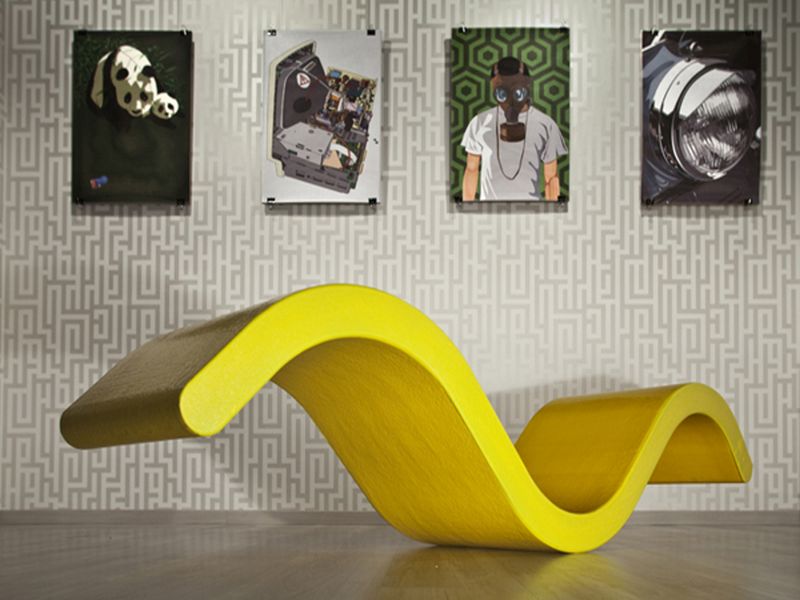 This wavy pattern resembles the funny worm shape. It is a lounge chair that shows a classy style and double-chair pattern.
Meltodown Chair
With a random design of a ball of melted polypropylene rope, this chair can still make you comfortable. It can add a unique design touch to your décor.
Lathe Chair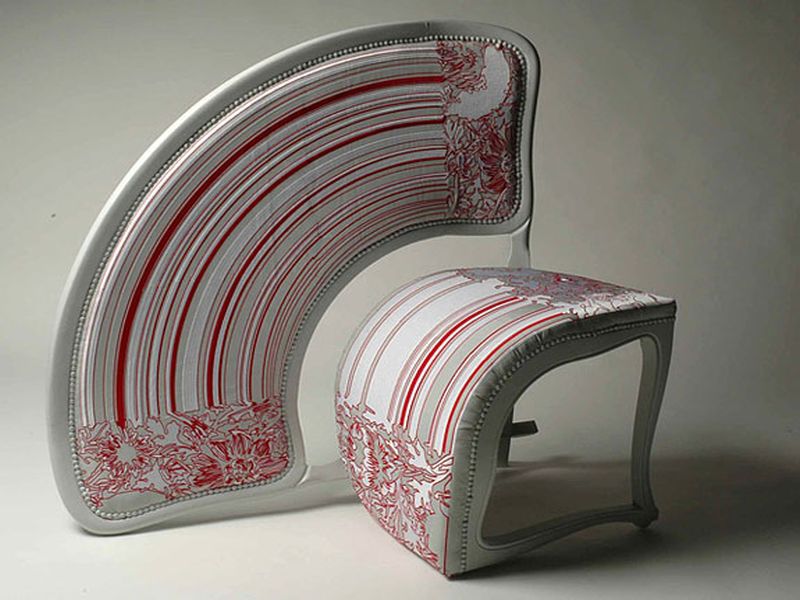 While this chair is a graduation project of designer Sebastian Brajkovic, it is a marvelous piece of art that can force anybody to stack it in their room.
The Bloom Chair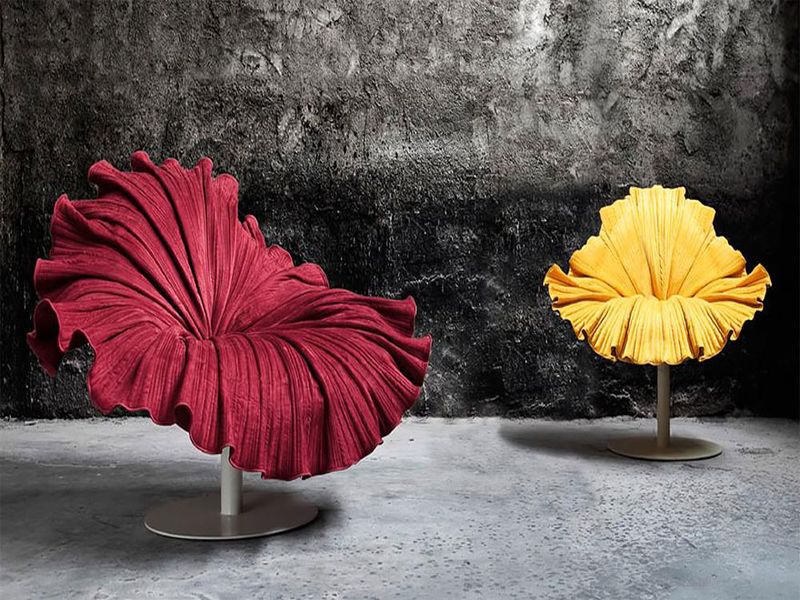 Designed by Kenneth Cobonpue, the Bloom Chair can make your room bloom like vibrant flowers. The chair is a cheerful piece of furniture for any space.
Layers Cloud Chair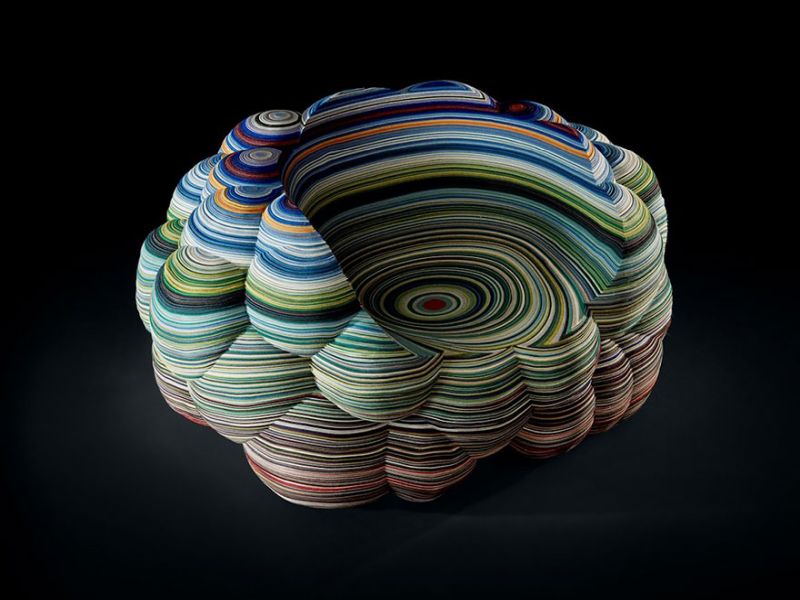 Those looking for a unique yet artistic piece of furniture cannot resist the charm of the Layers Cloud Chair designed by Richard Hutten. The hypnotic design is enough to mesmerize you.
Animal Chairs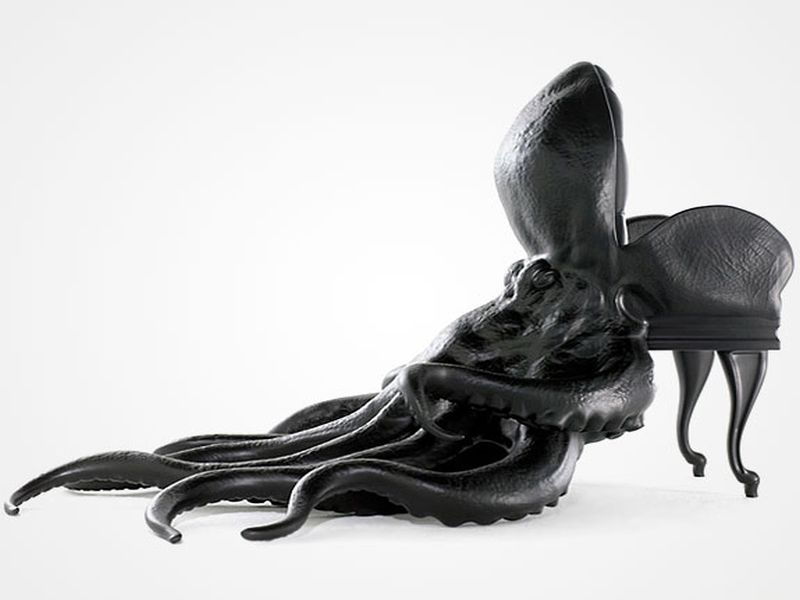 Maximo Riera has taken inspiration from the physique and movement of different animals, like an octopus, to design these amazing and majestic-looking animal chairs.
Cabbage Chair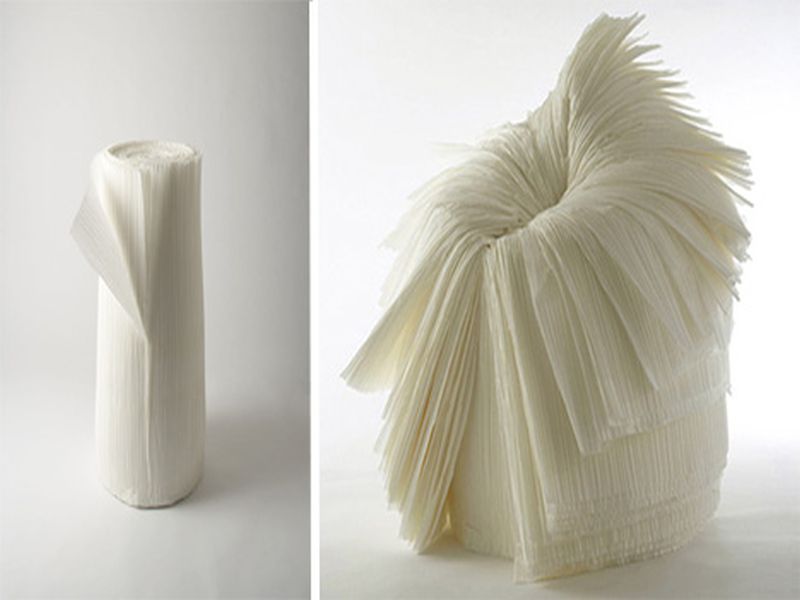 Can you imagine sitting on a cabbage? Well, you can do that if it is a cabbage-style chair. Nendo has come up with such a chair that displays an upright roll of pleated paper, giving the chair a resemblance to a cabbage or a sea anemone.
Orchid Chair
Christian Flindt's creation can truly draw you in. If you want to disappear into your chair, thenconsider an Orchid Chair in your room.
Skull Chair
The Skull Chair is definitely for people who love something freaky yet modern in their décor.
Pencil Chair
If you like it all studious, then you cannot miss the beauty of the Pencil Chair. How about having a bundle of pencils around you all the time when you are in your study or garden?
Rosa Armchair
Rosa Armchair by Studio KMJ is a sophisticated yet strong piece of furniture that can add a classy touch to your room while amazing every guest who visits.
Vitra Heart Cone Chair
For all those romantic at heart, this chair by designer Verner Panton can be a real attraction. It is like a contemporary version of an elegant and classic wingback chair.
While you can bring any piece of furniture to your place, the creatively designed chairs always have a surprise element for you and your guests.