Product packaging is a critical factor to consider when it is about leading the competitive business scene. It is highly important that your product becomes appealing to the eyes, as well as practical and beneficial. It should give a special unboxing experience to users so they prefer it against other competing products. Let us show you some unique packaging designs that display creativity to impress any user.
Toscatti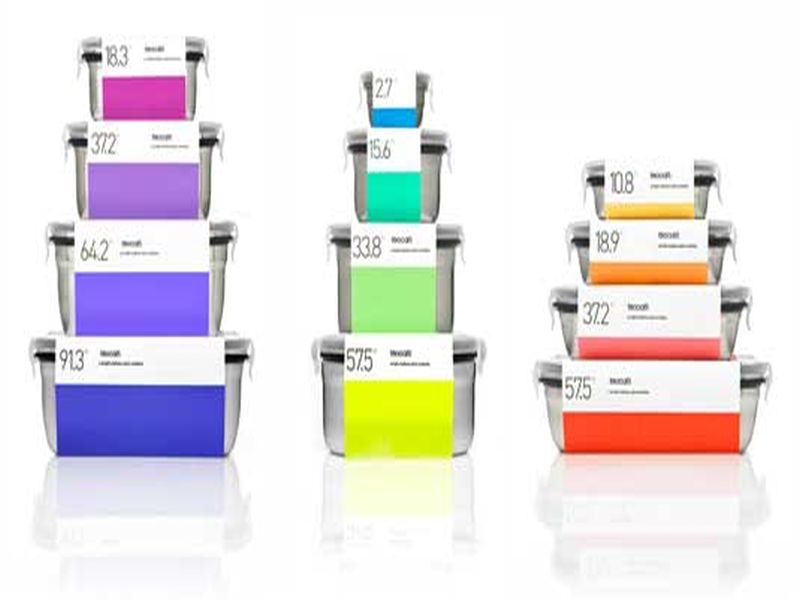 Using an eye-catchy color scheme in Pantone style makesthis packaginghighly practical. This is a great solution to display varied sizes and capacitiesclearly on its products.
Thelma's Cookies        
This oven-inspired design for a cookie box is simply outstanding when it comes to displaying the freshness and authenticity of the contained product.
Nike Air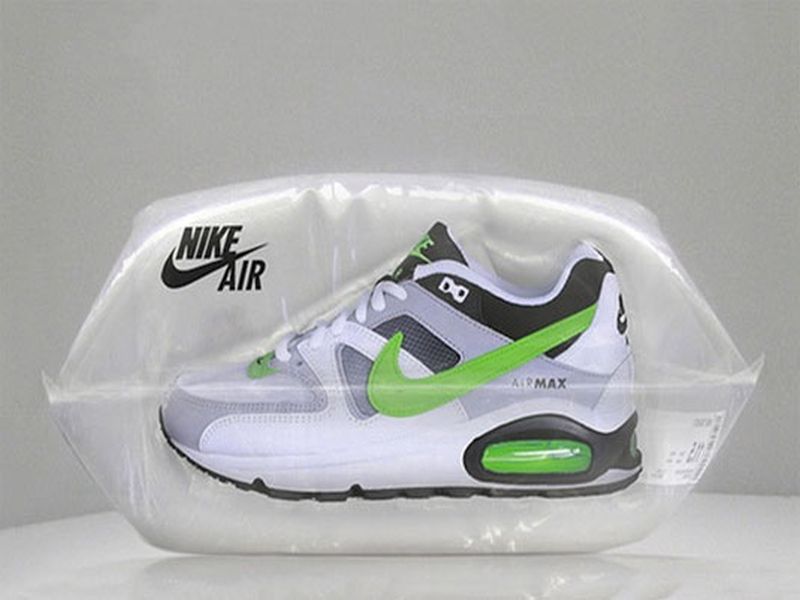 Considering the lightness and air aspects, it is a well-designed, airtight packaging that highlights air cushioning, as well as gives the illusion that these trainers are floating.
Coffee lid cup   
This is brilliance in packaging design, as you can find the sugar and creamers fitting nicely in a coffee lid cup itself. It is a very practical and appealing design by Joshua Harris.
Juice boxes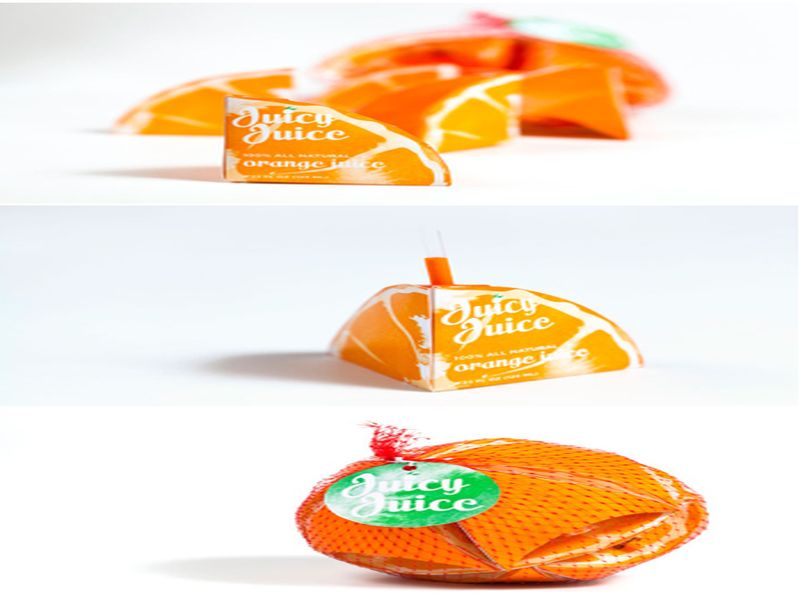 Have you ever come across such a well-fitted and compact design for multiple juice boxes? Well, Preston Grubbs has really worked on something quite useful.
The pizza box concept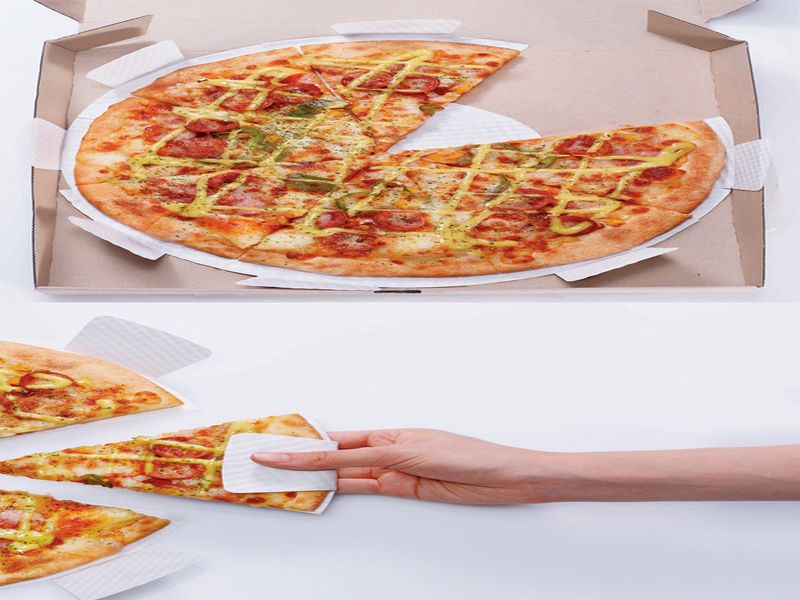 This design concept for a pizza box is beauty plus convenience.Don't you think the concept is capable of effective mass marketing?
Thrift toothpaste tube   
Who does not try to get the last bit out when it is a toothpaste? This innovative toothpaste tube designedby Guo Lili makes it simple with its end available to tear open.
NYC Spaghetti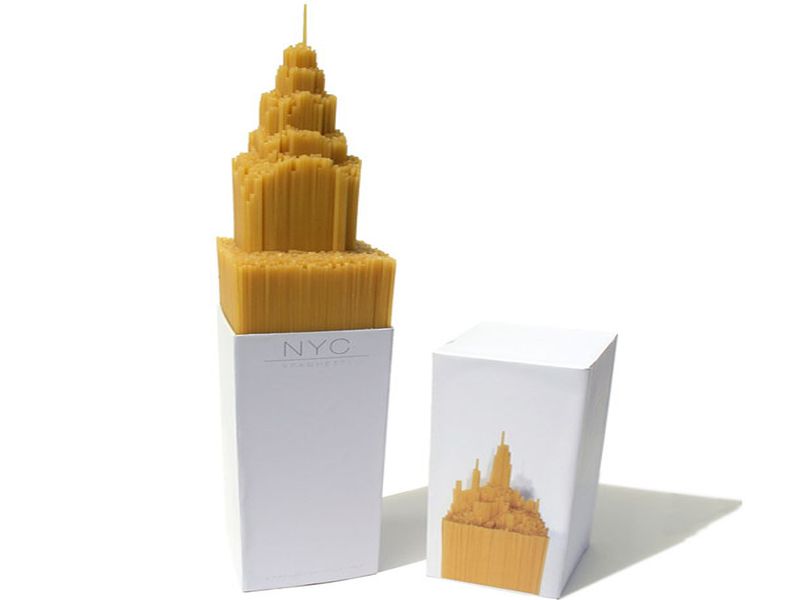 Alex Creamer has designed an elegant and fitting packaging for this tower of spaghetti for the NYC brand. Who is not amazed?
A spoon with creamer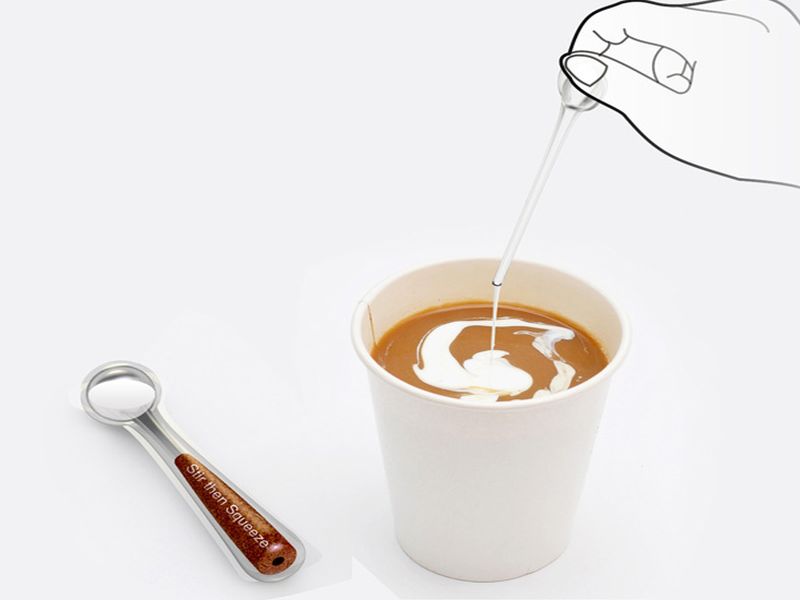 Could you ever think of coffee creamer coming out of your stirrer? This packaging design by Yu-Ren Lai makes it a surprising reality with a spoon having the creamer to be stirred and squeezed out of it.
Cheese pencils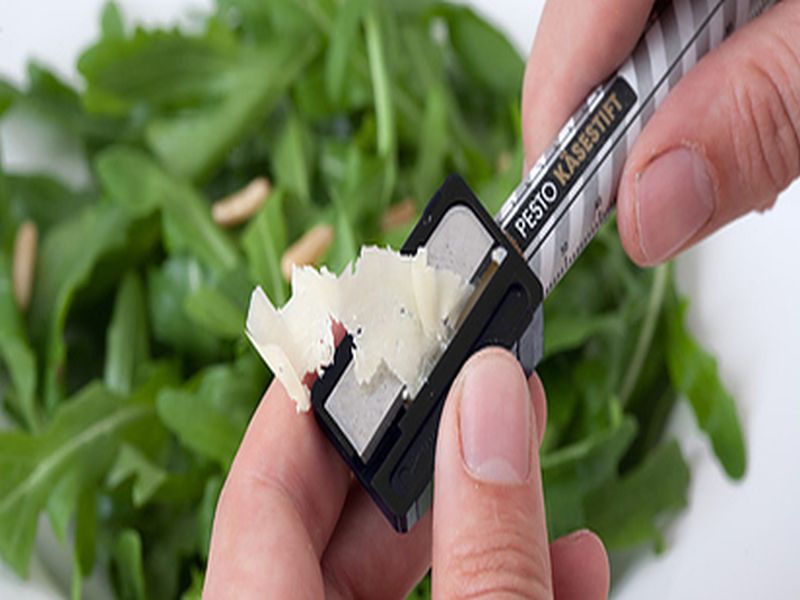 We bet you would not have seen cheese in this pencil form ever.With packaging designed by Korefe, this pencil cheese can be comfortably sharpened, instead of being grated.
Forbes & Lewis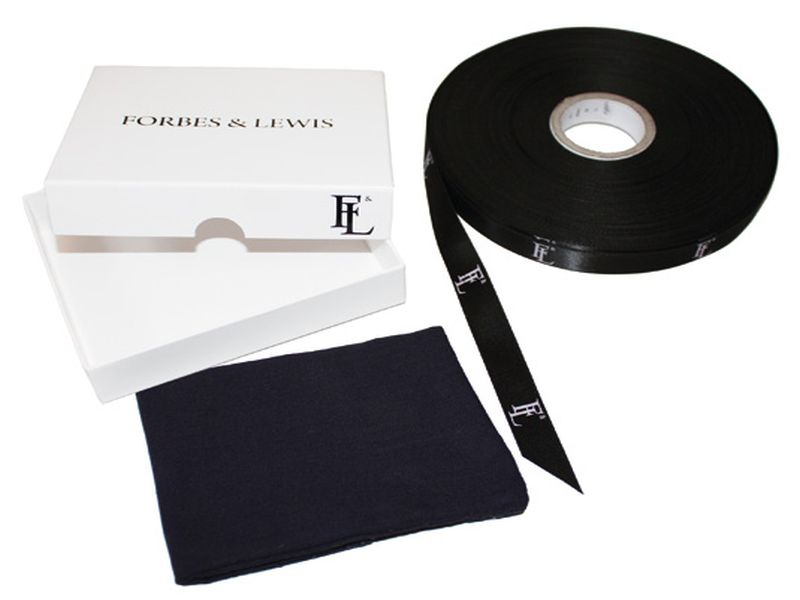 The brand has designed its gift boxes for luxury leather products very carefully in a classic and sophisticated manner. The detailingin its color scheme and typography is noticeable.
Face cups
It is definitely an innovative idea by Jess Giambroni to have done doodling on cups used during afternoon meetings at Deutsch Design Work. It is a quirky, amazing idea.
H&M gift package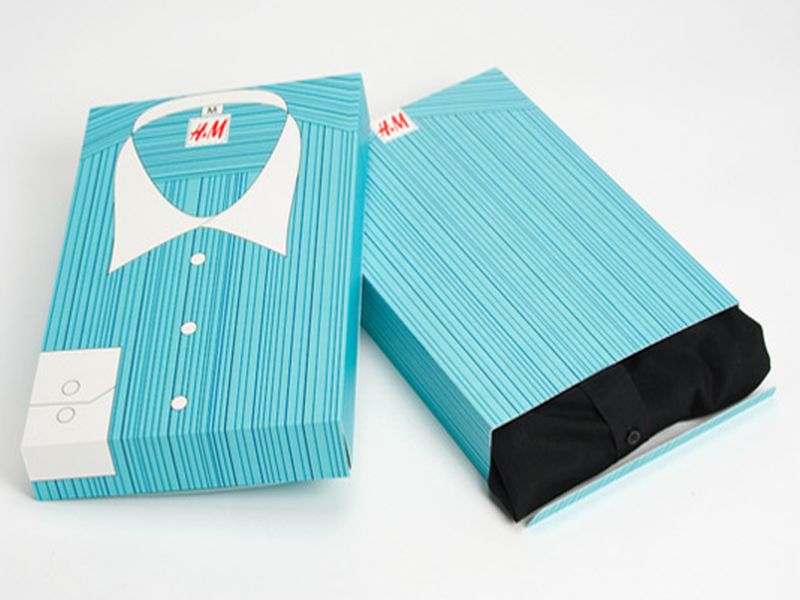 Linn Gustafson has used bold colors and brand tag in a unique form on this apparel-style package that is eye catchy and instantly appealing.
Flora NY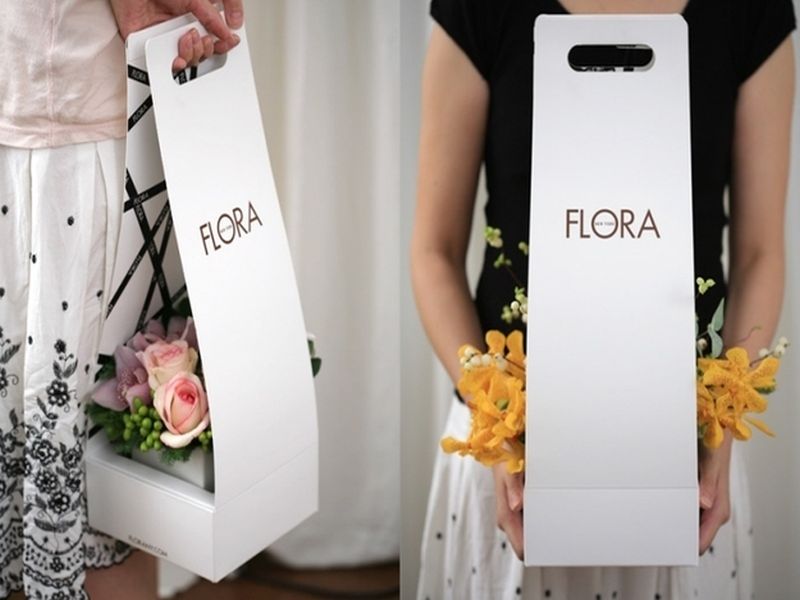 Icarus Leung has created this perfect protective packaging for a flower arrangement that also helps in carrying it with comfort and style.
Paper Doritos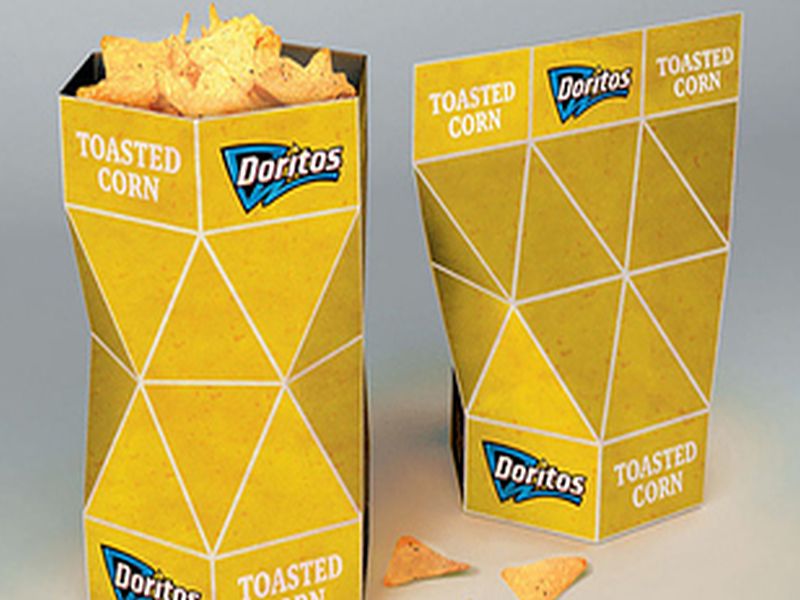 The Paper Doritos packaging designed by Petar Pavlov can open and close in a moment. This is so helpful in retaining the freshness of the product.
Churros container  
Imagine the comfort of an attached sauce container with a box of churros. This packaging makes it possible with anopenablecontainer attachment so you can dip in your churros without a mess.
Portable dog food packaging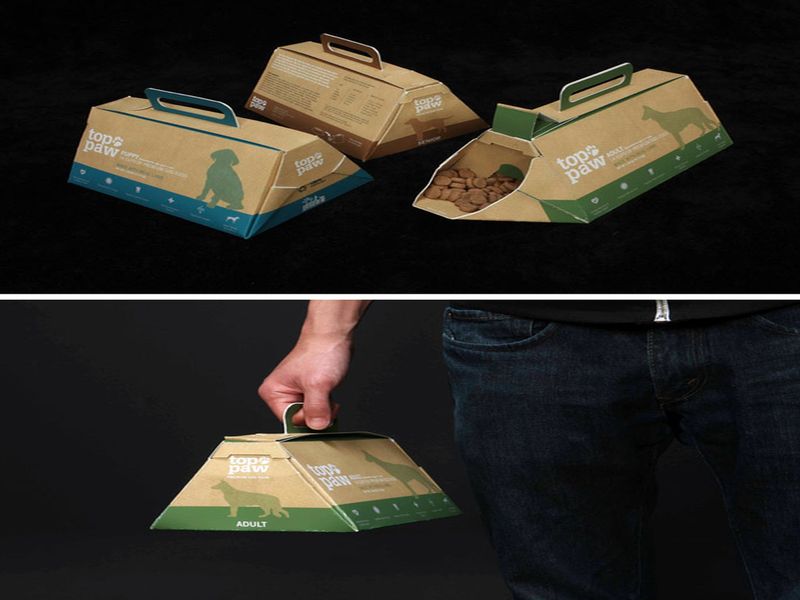 With a built-in bowl, this dog food packaging by Benjamin Yi is a boon for dog owners who need to carry dog food to places.
Peanut bag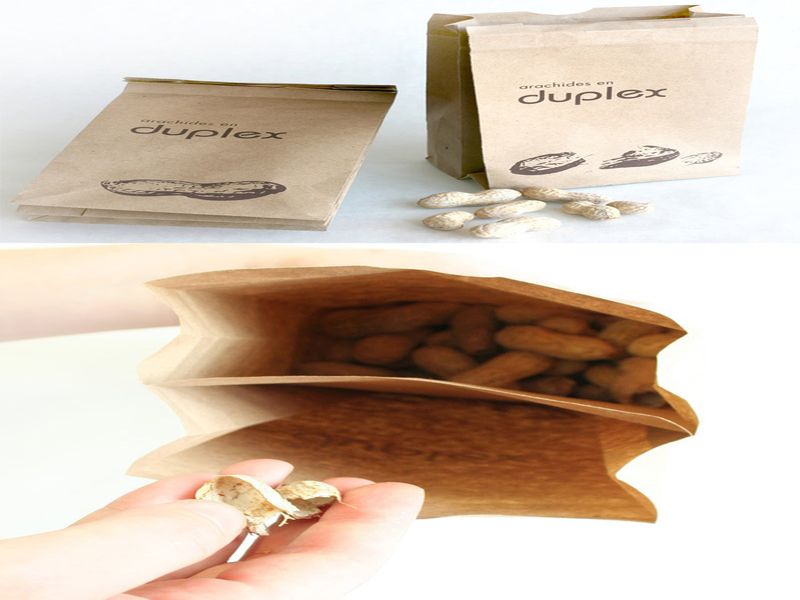 If you enjoy having peanuts on the go, then this peanut bag with a shell receptacle can be a perfect packaging to use.
Milk carton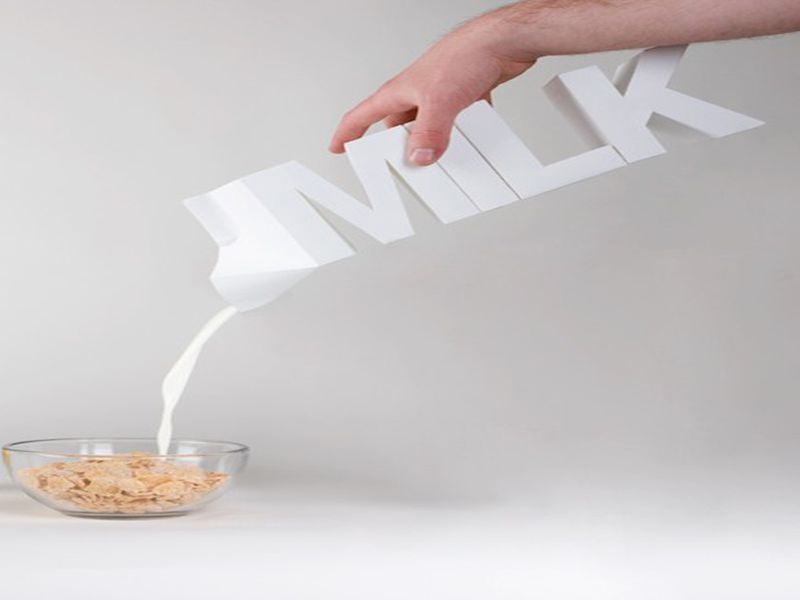 Would there be anybody not wanting to grab such a cool milk carton? Well, do not worry about the dimensions. These are same as a regular 2-liter milk carton.
Görtz 17: Shoelace Box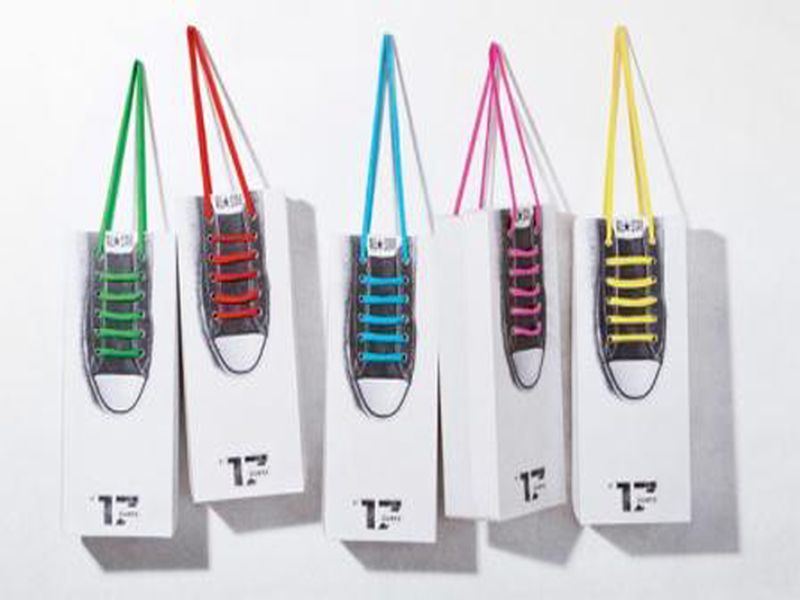 If shoelaces can tie a shoe, then why can they not tie its packaging bag? This idea must have struck the design agency, thjink, which came up with this attractive bag design.
Pasta La Vista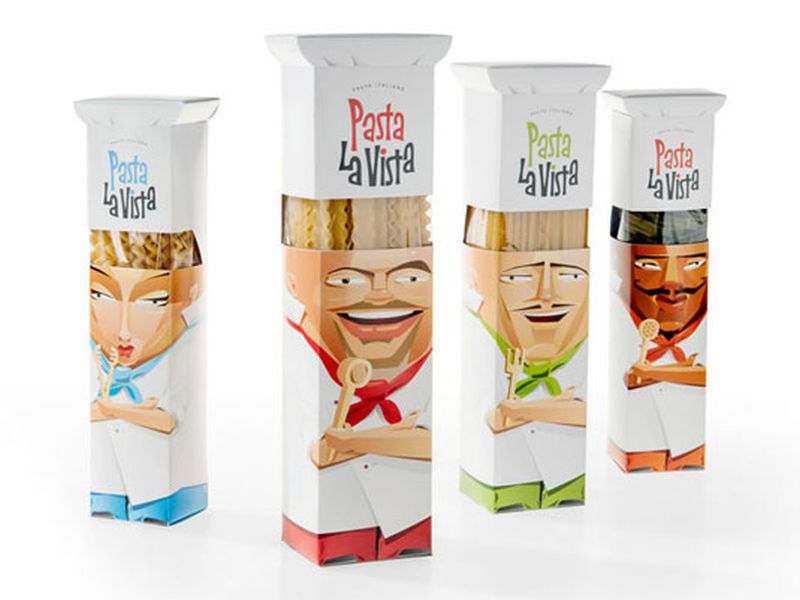 Don't you love these illustrated chefs that allow a strategic opening of pasta packs? Well, these are bright and funwith pasta hair.
Poilu paintbrushes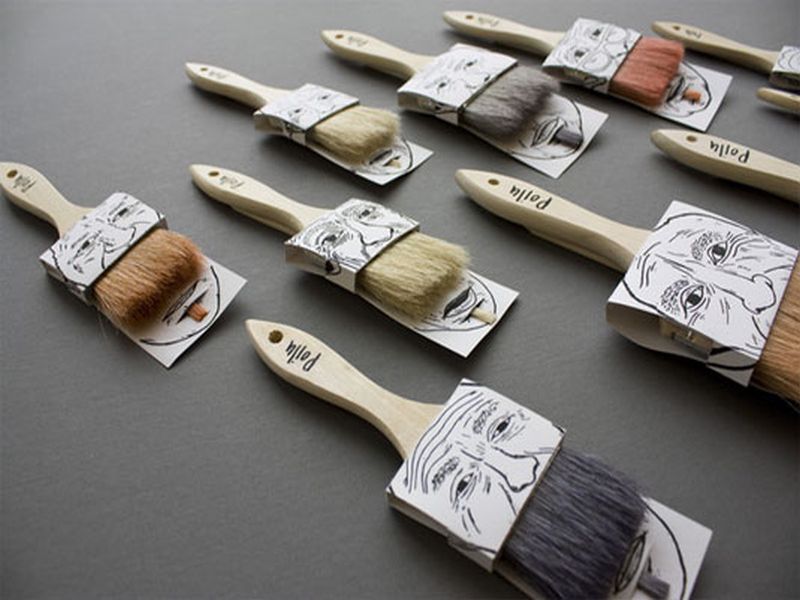 These creatively designed Poilu paintbrushes with illusionary beards and mustaches are an excellent example of product packaging.
Görtz shoes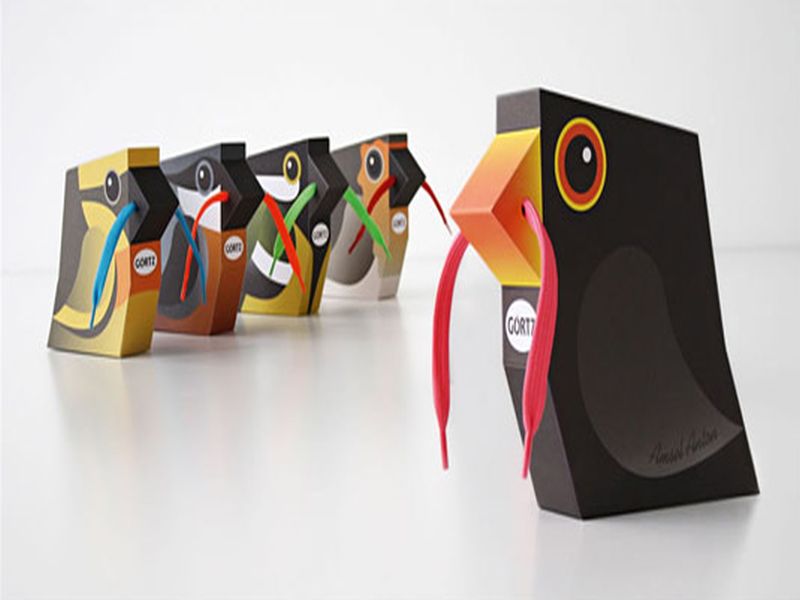 While this attractive, creative, and colorful shoelace bird packaging is created for kids' shoes, it can be appealing and fun for anybody.
Onuma honey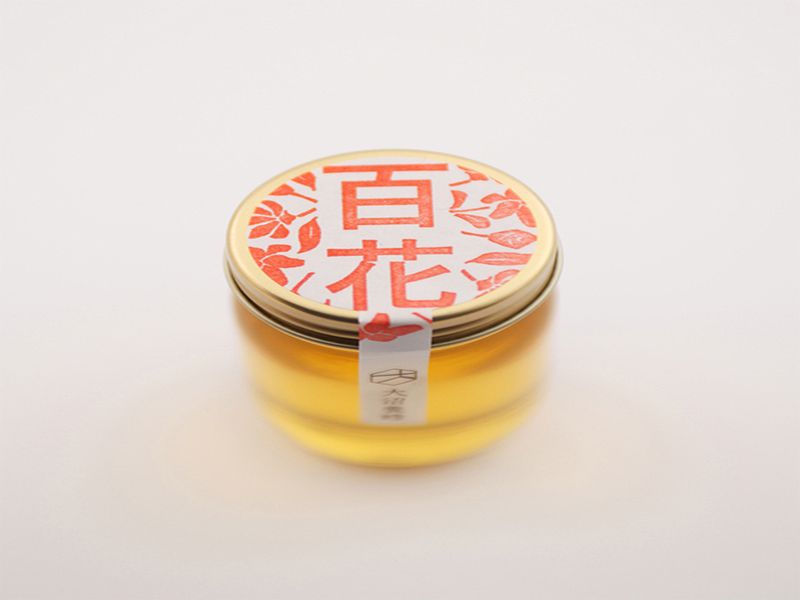 This minimalistic honey jar packaging proves that you do not always have to be gaudy and vibrant to appeal buyers.
Fast food packaging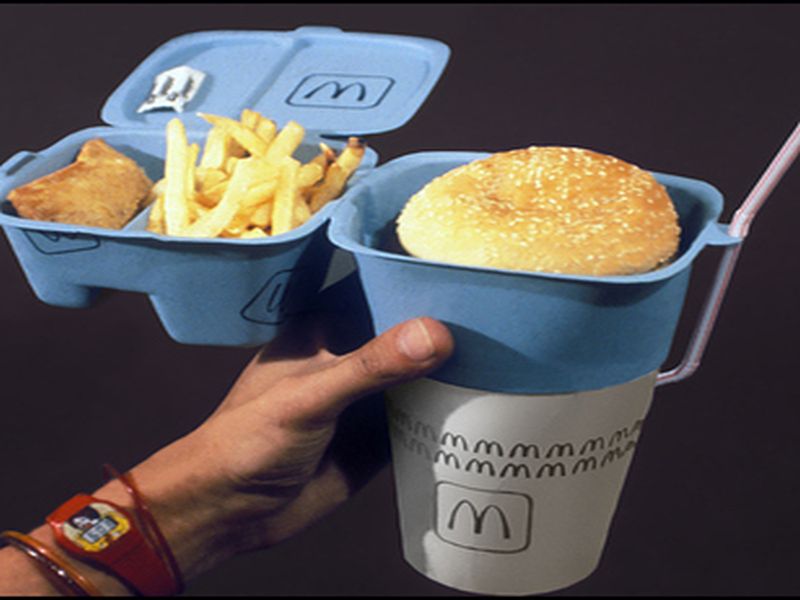 This compartmentalized and waste-reducing packaging for fast food by Ian Gilley is surely something useful and unique.
With an out-of-the-box, unique, and appealing packaging, brands can surely go a long way in making customers fall in love with their products.