Designing a staircase for your home can seem easy and fun, but it requires a lot of planning and consideration. Unlike home design games that give you the instant gratification of completing a building or room's layout or interior, it's a more meticulous process in reality.
Staircase design will probably require some research and advice from professionals like architects to give you more ideas about the different types of staircases. With this, you could imagine how they'll look in your home or whatever building you're planning to install them.
To make things easier for anyone planning out their staircase design, here are some things to consider:
1. What's Your Budget?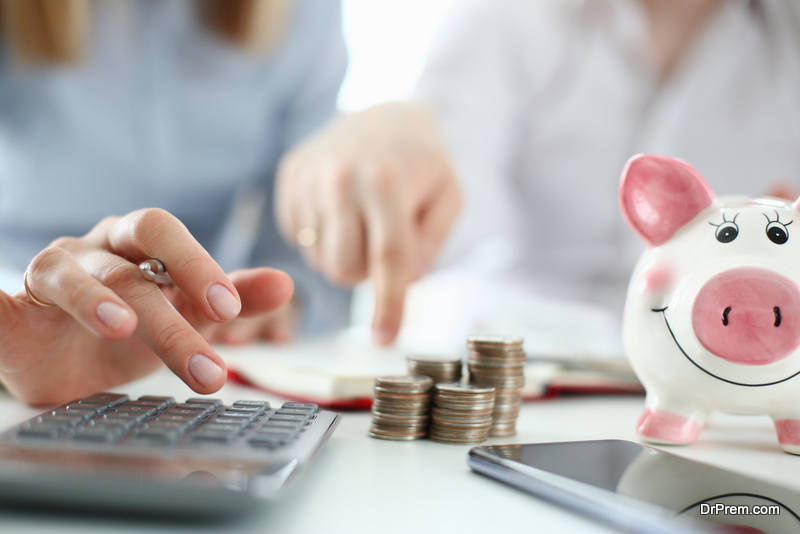 When it comes to home design, the budget is possibly the most significant consideration. Whether you're planning to change the interior design entirely or changing up your roof, the bills will rack up to a substantial amount.
Therefore, prices of staircase installation vary, depending on how big the project is, the materials, quality, and decoration. Also, how intricate or simple the design would be such as straight or spiral staircases can affect the budget. Here's an estimation of the costs of different staircase designs:
Average staircases: USD$2,000 – USD$5,500
Straight staircases: USD$1,000 – USD$2,000
Straight glass staircases: USD$6,900 – USD$34,500
Metal staircases: USD$3,450 – USD$13,100
Half landing: USD$2,000 – USD$2,700
Double winding staircase: USD$3,450 – USD$6,200
Wooden spiral staircase: USD$3,450 – USD$20,700
Metal spiral staircase: USD$5,520 – USD$24,160
2. What Materials Will You Be Using?
While scanning through the prices, it's a good idea to look at the different materials and get to know more about them. Remember, the primary materials used for the steps, landing, and railing could be varied. At the same time, you could compare them for their looks, benefits, and even disadvantages.
Here are some of the different materials for staircases and some details about them:
·         Glass And Acrylic
When it comes to design, plenty of people gravitate toward glass and acrylic because of how beautiful and sleek they look. Because they're transparent, light could pass through them and make an area look brighter. It's also known to be one of the most lightweight materials that could be strengthened to handle long-term use and traffic. Different kinds of non-stick coatings could also be used.
However, these materials are expensive, so some home and business owners shy away from them. Acrylic also tends to easily get scratches, which end up making it look worn down quickly.
·         Wood
There's a particular charm to wooden staircases, which adds warmth and comfort to any home. It's also flexible since it suits more polished designs like modern architecture or more raw styles like industrial or rustic homes.
The wide price point also allows people with different budget limitations to use wood for their staircases. For more affordable options, plywood is a fantastic choice. While it looks simple and probably doesn't have the aesthetic charm of materials like glass, it could be amplified with other materials such as carpet, paint, or finishing seals.
On the other hand, higher price points include different kinds of hardwood, which is usually beautiful on its own. They're great to show off with just a natural finish, especially oak or African blackwood.
·         Metal
Like wood, metal comes in a wide range of prices, flexibility, and durability. They could be used to build staircases of varying designs because of the different types available in the market. From heavier to lighter metal stairs, it's possible to use them indoors and outdoors. Plus, they come in ready-made stair components that could be quickly installed even in limited spaces.
But as you can imagine, using these stairs might be a little loud. In addition, it could corrode eventually, especially if not cared for correctly.
·         Concrete
Another durable option is to build your staircases out of concrete. It's a great option if you're going for a more solid look, but it's also flexible. You could have simple or elaborate designs, which will require different kinds of molds and methods. But it does require careful frame installation to ensure it doesn't crack or break down quickly.  
3. Where Will It Be Located?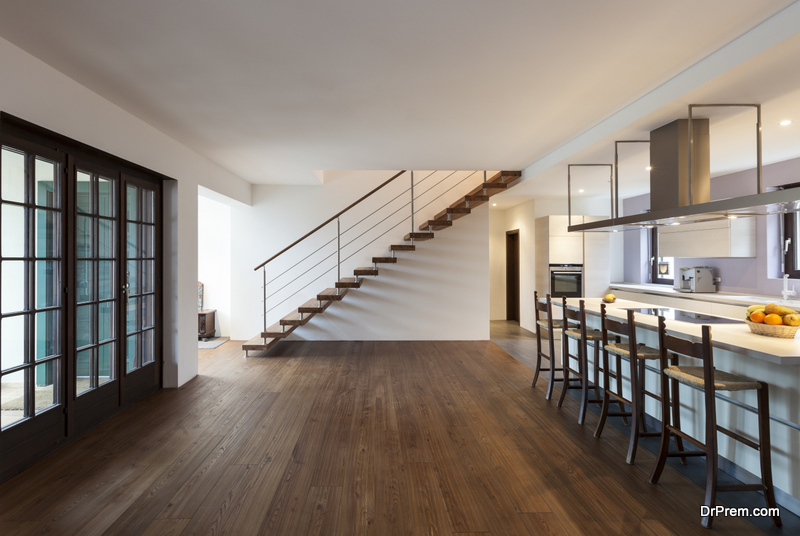 You'll also need to consider where the staircase will be located since this will cause some limitations for your choice of materials and design. The ideal location would make it easier and quicker to access different parts of a home. If the stairs are placed somewhere too far in a building, it might double the time for people to get to other areas.
Space should also be able to accommodate the proper dimensions of a staircase. This way, the steps won't be too high or narrow as these might not be up to code or building regulations. They could cause accidents and make it uncomfortable to walk up or down every floor.
The location of the stairs could make efficient use of space, which is why hiring someone like an architect is helpful. They're knowledgeable on how you could design a home without wasting space, and the same goes for something as simple as staircases. They're able to tell you directly if spiral staircases aren't practical for a particular space or if it's a perfect choice.
Sometimes, what you imagine in your head isn't possible or could be more disadvantageous, and you'll need a professional to explain it so you could fully understand why. Moreover, whether the stairs will be installed indoors or outdoors could affect your decision on what materials and design would be perfect. This is because the environment and risks outdoors are far different as it's exposed to the elements.
Conclusion
Designing staircases could simply be centered on practicality, or it could also add charm to your home. Various kinds of materials could give you a different effect, and it's important to know what theme or interior design you're going for. Finding out the limitations, whether it's in your budget, location, or design, will help you narrow down your options and make picking the perfect staircase easier. Consider the ideas mentioned here as you choose a staircase design suited for your place.
Article Submitted By Community Writer