3D design and art are the latest form of colour creativity, buzzing among artists. 3D street art forms are common to find now and they are actually breathtaking. The precision that is used to impart the perfect look to the 3D painted objects is huge and it really requires a great amount of dedication and active interest in the art for along with a creative mind that can carve out the most impossible from the most obvious. However, in the 3D world,   facades are a new entrant. 3D facades are not only rare to find out, but are more difficult than a 3D street painting. It concerns the front entrance of the house after all! Here are 3 awesome 3D facades that you might have ever set your eyes on.
This house would remind of the sinful snake in the Adam Eve context. That is the reason this house has been named the Original sin. Wonderfully given life to, by Sokram, this façade would leave you wondering about how it has been made into what it is. The snake looks almost like and more importantly, it looks a bit scary. And with that forbidden fruit involved in the picture, the façade seems to take the viewer to those old Biblic times.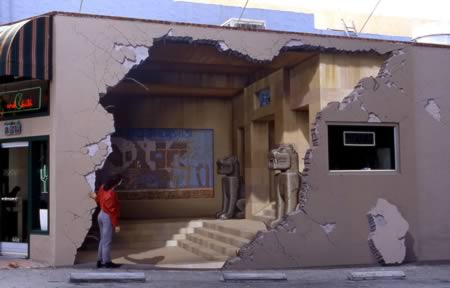 Fan of the 60's? You are sure to like this façade! Cleverly designed, to give a feel of a vintage car entering a grand big door, this façade is a true play of colours! The shades would duplicate the original effects of light and the shadowy effect on any materialistic thing. For an instance, you would even mistakenly step into a wall! So real is the look of the 3D façade painting.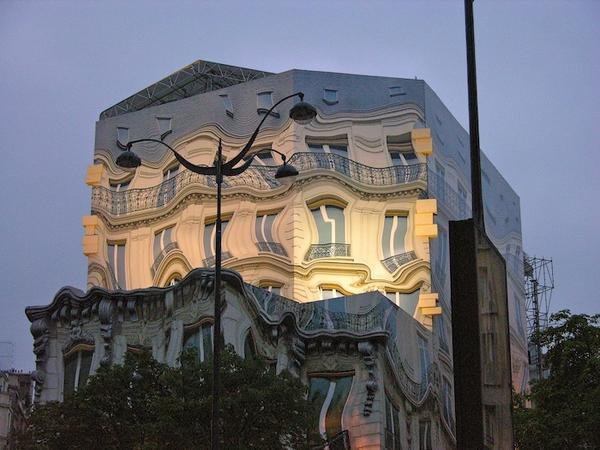 Are you as playful as Ciaran Brennan is? Well, then you are definite to love this creation! Have look at the walls, you will get a feel of broken walls, with balloons popping out of the house! It's not much of a party house scene, but then too, it is worth looking at! Some of the balloons that are scattered out of the main house frame, are real ones and so, if you look closely, you would find that they have shrunk a bit as compared to their colored counterparts.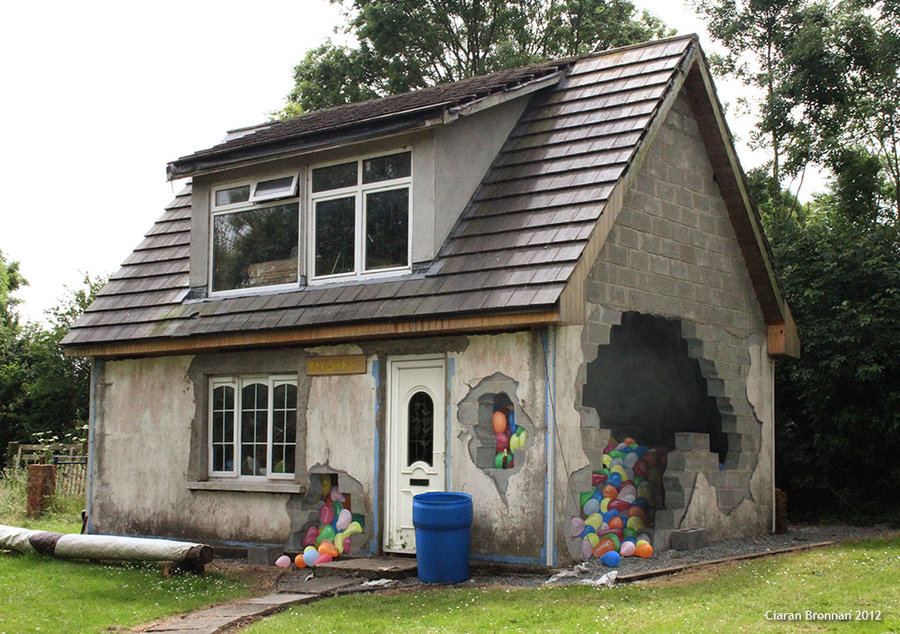 Is this threesome not just awesome? They might be just a glimpse of the entire 3D world magic! Many more are worth applause!