Have you ever heard the term paper camera? With the advent of photo editing software like Lightroom and Photoshop, photos can easily be enhanced to look almost picture perfect. However, have you ever wondered how photographers used to make their photos more enticing before the age of digital editing? Well, this was simply done by playing around with available light and film. It is now time to bring back the natural elements of photography. Below are five best paper cameras which can be said to be the epitome of natural photography sans adulteration. These paper cameras are easily obtainable as they can be downloaded onto your computer and printed out, at absolutely no extra cost.
1)    The Peyote Paper Camera by Corbis Readymech
The first paper camera we will look at is the Peyote Paper Camera. Touted as one of the best visually abstract cameras, the Peyote camera is capable of producing very pure yet captivating pinhole photographs. All you need to do is to print out the plans, which are available online at no cost. Then cut and paste the camera together and simply follow the given instructions. When you open the shutter, what you are doing is to allow light to enter into the camera box. This will expose the film located at the back. When you are done taking the photographs, then what you end up with are colourful pictures with unbelievable clarity.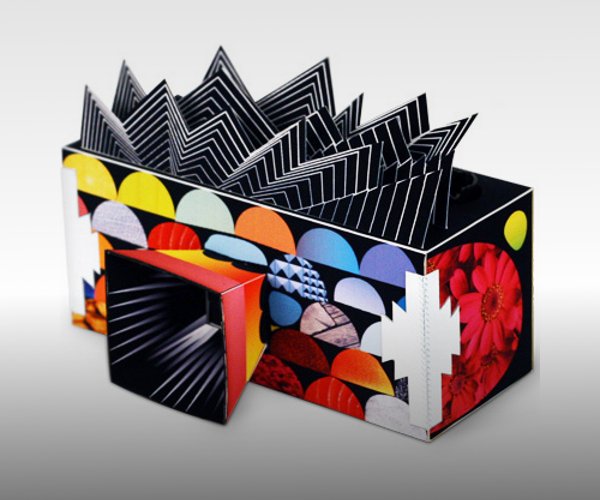 2)    Rubikon Paper Camera by HuberoKororo
Rubikon is a paper cutout which becomes a useful and functional camera once the pieces are downloaded, printed and glued together. This cutout paper camera was launched in 2005 and had gained popularity since its inception. It has also been used as a teaching tool in schools and photography institutes. A more updated version known as Rubikon, the Pinhole Rebel was then designed to give a more user-friendly experience. The Rubikon Paper Camera by HuberoKororoisis, a fun, cartoon-like paper had a sliding shutter to enhance ease of use. Loosely based the design on SLR cameras, all you need to do is to focus, and shoot.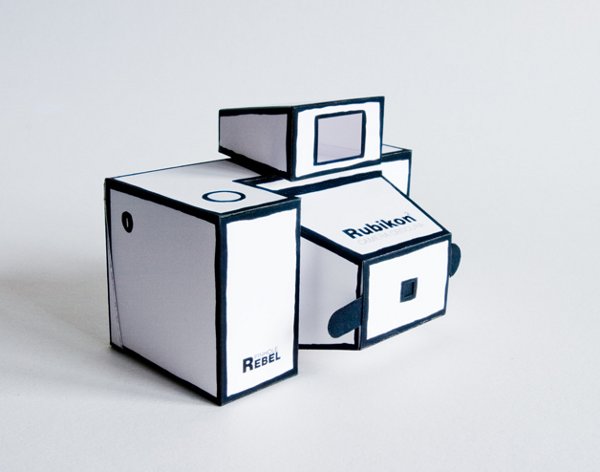 3)    Mother Camera by Corbis Readymech
Yet another product by Readymech, this paper camera can also be obtained free. Loosely adapted from vintage cameras of the past century, this paper camera delivers stunning images when used correctly.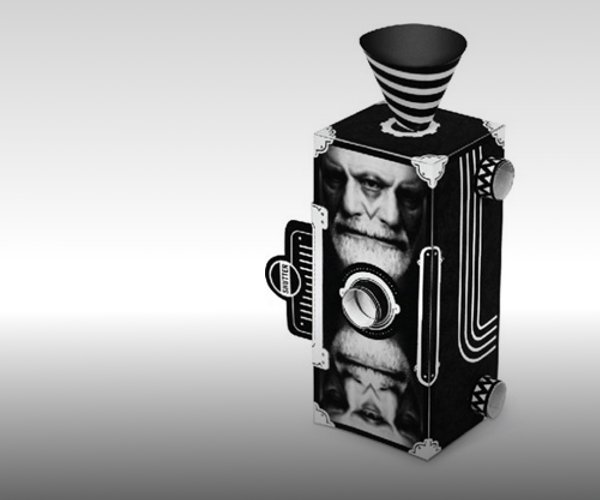 4)    Pentax Paper Camera
This paper camera has been touted as by far the most realistic paper camera available in the market. A stunning product, Pentax seems to have developed this paper camera with the intention of taking photography seriously. Although it has not been designed for pinhole photography, all you need to do is poke a hole in the lens. Then slide in a film sheet and take pictures.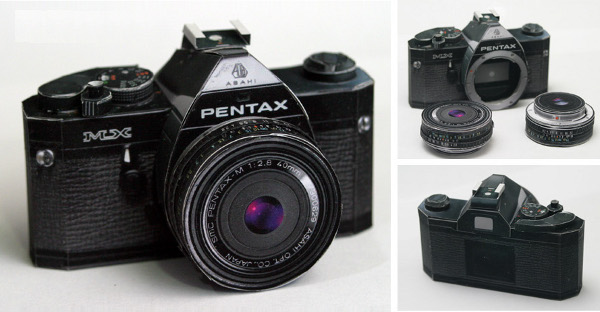 5)    Paper Polaroid Camera
This paper camera is not just a pinhole camera. In fact, it is mainly a holder of your Polaroid camera pictures. Nevertheless, you can easily make this a pinhole camera. What you need to do is create a hole so that a pinhole is created. These paper polaroid cameras are great do-it-yourself craft and are perfect in every sense.