A dumping hopper is a container used in most construction sites for the storing and dumping of materials temporarily. They also used these dumping hoppers to process, dispose of, and move materials.
Self-dumping hoppers are meant for storing raw materials and debris until they can be properly disposed of. Some hoppers can be attached to forklifts, making it easier to move them around the construction site. They come in different sizes, and features like bottom dumping, self-balancing, and trip lever latches that prevent accidental dumping.
Their reliability, and versatility has made them an integral part of the construction procedures.
There are countless advantages that the use of self-dumping hoppers can bring to your business, and these are some of them:
1.  Efficiency in the Workplace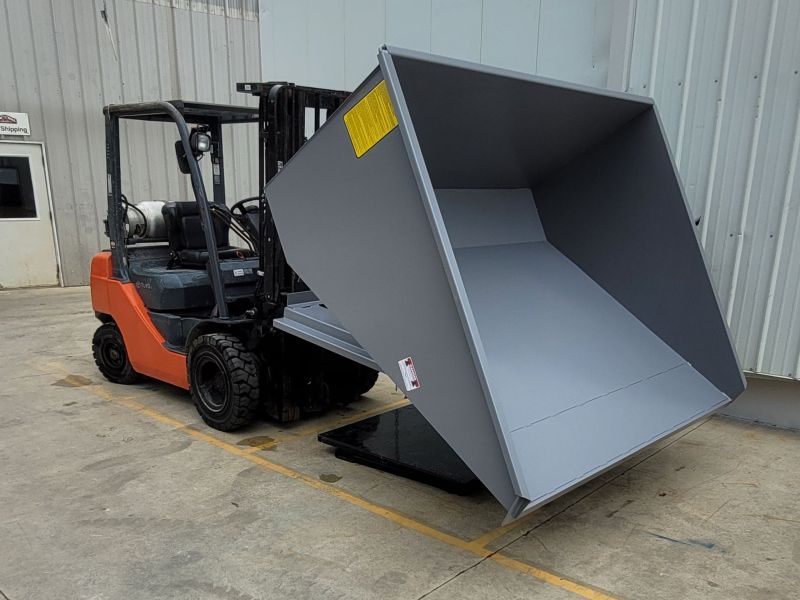 If looking at efficiency in the workplace, you may need to consider using self-dumping hoppers. You can increase the efficiency in your workplace by putting unwanted debris and items that could cluster your workspace into the self-dumping hopper and loading them onto a forklift.
This will give your team members more energy and time to concentrate on essential tasks that will increase your team's productivity. Using self-dumping hoppers can help your workplace look organized and reduce the frustrations of seeing unwanted materials littered around the workspace. It is better to take advantage of hoppers for the loading and unloading materials, and so most people prefer stretch hoppers for the movement of bulky packages. Using self-dumping hoppers can save time and increase your productivity. As more employees enjoy their jobs, they will give their best and have more time to think innovatively and render their best services.
2.  Longevity and Durability
Most self-dumping hoppers are durable and built to last. They are constructed with high-quality steel to ensure their longevity. Construction sites are one of the most dangerous workplaces in the world, and these self-dumping hoppers are used to remove the items that clutter the space to ensure nobody gets injured while working.
3.  Ensures a Clean Workspace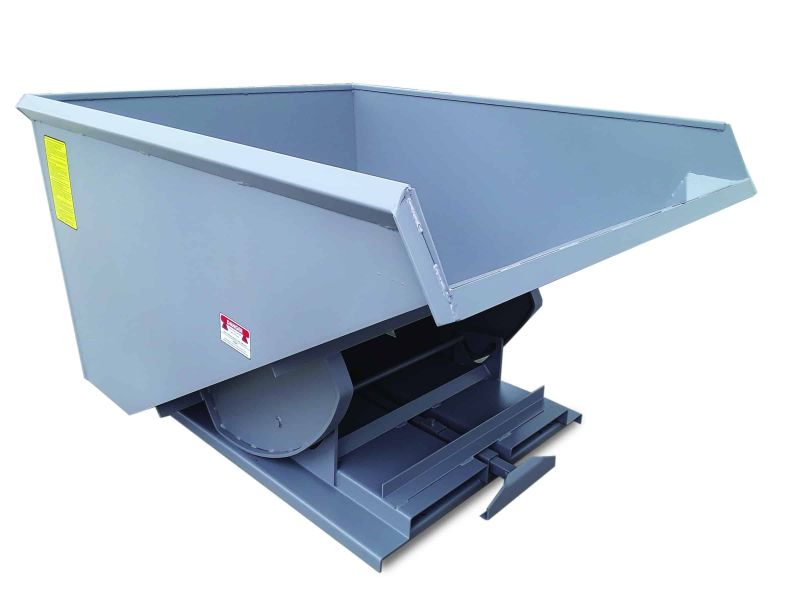 We have identified a cluttered workspace as one of the major causes of accidents on construction sites. When you have several items that should have been kept in trash containers littered around the workplace, the result is likely to be an accident. For instance, living in a house that does not have trash cans is a breeding spot for germs that could cause illnesses.
An organized and neat workplace is excellent for businesses, and nobody wants to have scraps of wood and metals littered around the space. However, a cluttered workspace can cause trips and falls, and this could trigger an avoidable accident. Self-dumping hoppers ensure proper storage of scraps to keep your workplace safe and sanitary. In addition, cluttered workplaces will make your employees miserable and increase stress levels.
Keeping a clean work environment with the use of self-dumping hoppers will help the mental health of your employees and increase their productivity. In addition, using these hoppers helps your workplace meet the safety guidelines of the United States Department of Labor (OSHA).
4.  Happy Workplace Filled with Happy Employees
When your team members are happy, you are the winner in the long run. That is why it is essential to invest in industrial equipment that will ease the stress on your employees and increase their outputs. When your employees are happy in their roles, they give their best and strive to make your brand achieve its goals.
According to research, satisfied employees are fulfilled and work with the company for a more extended period than employees that are not satisfied in their roles.
These satisfied workers also add incredible value to your company and deliver more productivity than disgruntled employees. Having self-dumping hoppers in your workplace can make your employees safe at work and encourage them to provide their best input to increase your company's efficiency.
Article Submitted By Community Writer