You know how frustrating it is when you're out and your battery's running low and you can't see any available outlets that you can charge your phone to? This is especially annoying when you need to use your phone for highly important reasons, or you're just bored where you are and time is passing extra slowly.
A power bank is a great way to avoid this predicament. The use of power banks has become widely popular as it helps people have the quick recharge that they need anytime, anywhere. Solar power banks in particular have started to rise in popularity thanks to their convenience. A solar power bank is a device that collects the sun's solar energy and converts it into electricity, which can then be turned into electrical power that can be stored in a battery. Being able to recharge your power bank using renewable solar energy on the go rather than needing to remember to charge your power bank makes solar power banks even more convenient than their counterparts.
If you're in search of the best solar power banks that you could use outdoor, you should visit enviroinc.com to see which type of solar power bank suits you best for infinite energy. Solar power banks can also be found in many home improvements stores. If you're still on the fence, here are some benefits of owning a solar power bank:
1. Great for Emergencies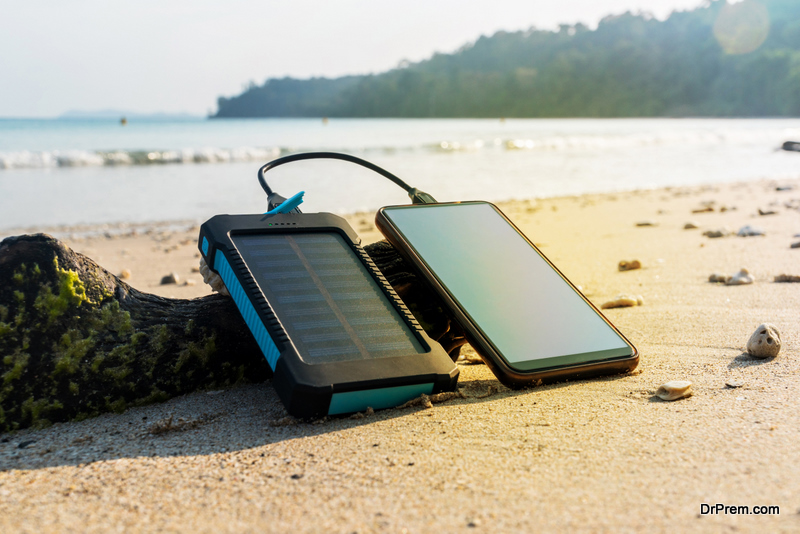 When your power goes out and you really need to charge your devices, the use of a solar power bank is greatly helpful. Lacking a power source during emergencies when you need to recharge your phone to contact emergency hotlines or keep track of a situation can be more than inconvenient—it can be dangerous.
However, if you have a handy solar power bank, you can circumvent this problem by having a convenient power source on hand that is easily recharged once expended.
2. Energy Anywhere
You can have unlimited energy anywhere as long as the sun is out. With a solar power bank, you can charge anytime, anywhere without worry. If your solar power bank runs out of battery, you can simply place it where the sun hits the most and let it absorb enough light to recharge.
This is ideal to have if you like to go hiking or camping, or other similar activities where there are no other convenient power sources nearby. Unlike with standard power banks, you need to plug in the power bank to refill its energy juice. With a solar power bank, all you need is sunlight and you're good to go.
3. Friend to the Environment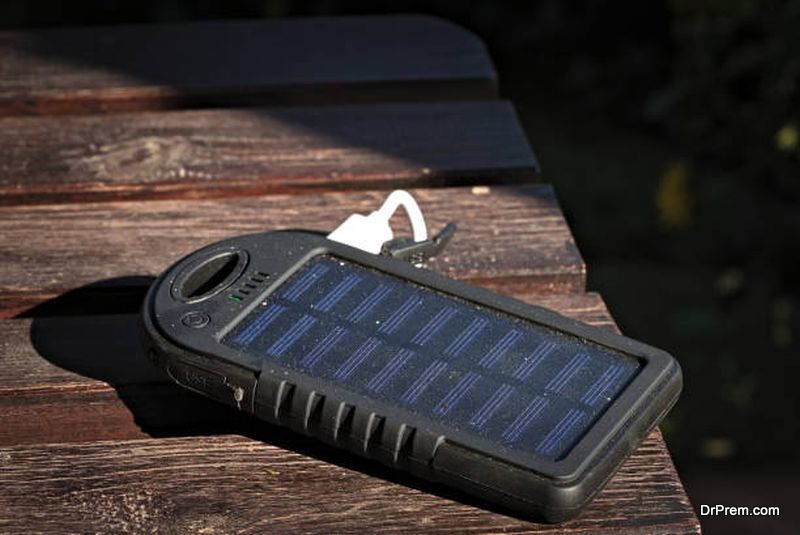 Not only will you get to recharge your devices with the use of a solar power bank, but you'll be saving the environment as well.
When you use sunlight instead of standard energy, you're helping to reduce your carbon footprint one step at a time. Depending on where your energy provider sources their electricity, the electricity in your home is likely generated by fossil fuels. Being able to reduce your usage of that electricity and using power generated with renewable energy, like solar energy, helps reduce your carbon footprint.
4. Portable
If ever you have a sudden need for a quick recharge, a solar power bank would be a great help in keeping your phones filled up. Power banks in general help to provide you enough energy to recharge your devices when you needed it the most.
A solar power bank does the same job as a regular power bank but with the added feature of being able to be recharged anywhere. All you need is a decent amount of sunlight and you're in good hands.
Conclusion
Having back up power is a must as it's truly helpful during times of emergency. It can help you contact people to ask for help and can serve as your light in times of darkness.
Not only that it helps to keep you recharged throughout the day, but using solar power banks can also help to save the environment one charge at a time. Since we're full of sunlight during the day, why not make the most out of it? Along with these, you'll also be able to save a small amount of money since you don't have to refill your power bank's juices to your outlets but use the energy of the sun instead.
The use of solar energy is not limited to power banks, you can also have a residential use of solar energy in your home to save more energy and money at the same time.
Article Submitted By Community Writer