Choosing an outfit for a night out is extremely frustrating especially when it is for a special occasion. Worse, it's even more challenging when you are choosing an outfit for your guy who probably also doesn't have any idea of what to wear for a night out. It might be an irrelevant dilemma for some, but it is actually very important as everyone wants to look their best when they hang out with friends for a few drinks or have dinner with someone. When you look nice, you feel more confident and happier.
If you want your man to get dressed nicely for a night of fun, here are four ways to dress your man for a night on the town.
1.  Pair a plain shirt with a nice jacket
Wearing plain t-shirt is actually one of the easiest ways to dress nicely and if you want your man to look nice for a casual night, just get him a plain shirt and you can pair it up with perhaps nice CP jackets. It's comfortable to wear, simple, but stylish. Just mix and match with the shirt and jackets that your man currently has and you are good to go. Go with what he is most comfortable to wear. Pair it with a nice shoe that blends well with the color of his shirt and he will definitely look great wherever he goes.
2.  Get your man a formal button-down shirt
Whether it is for a fancy dinner or a night out with friends, nothing can go wrong with wearing a formal button-down shirt. Men who wear formal clothes are attractive to look at. Moreover, formal shirts can work with a variety of clothes. As a bonus, make your man wear a t-shirt inside so he can unbutton it if it gets a little hot. A formal wear on a night out is definitely one of the best looks that your man can pull-off.
3.  Don't underestimate the power of accessories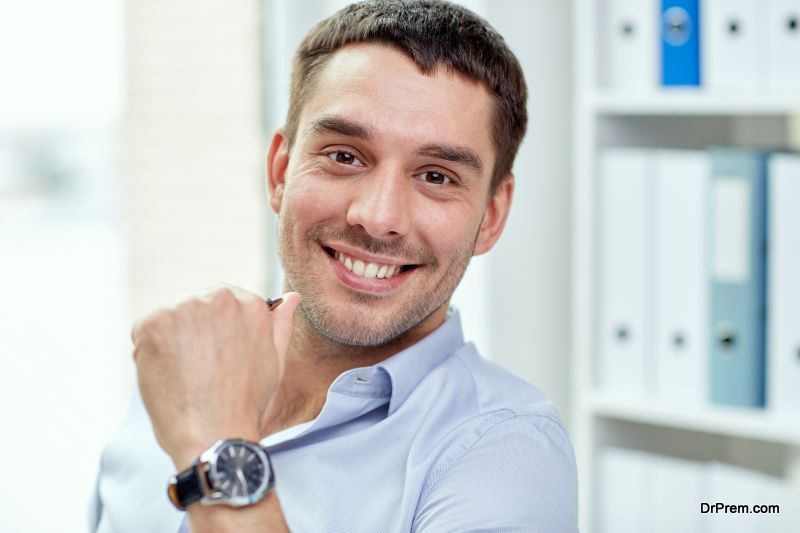 In order to add another dynamic to your man's look, make sure to pair his outfit with some nice fancy watch or other accessories that you think looks best for him. For a night out in the club, a watch with a leather or metal strap looks great. The key here is to make it simple. Do not go overboard with accessories as they have the tendency to ruin one's look when you are not careful.
4.  Groom and clean your man above anything else
Before anything else, it is important that you groom and clean your man before a night out on the town. All the preparation of his outfit will go to waste if he doesn't look clean and presentable. A shower would be the best idea and have him trim or shave his beard. A clean-shaven face definitely adds more appeal. If your man has a rough facial hair that is quite difficult to shave, make sure to get him a smooth shaving gel to soften it.
Article Submitted By Community Writer