PC case modding, a popular activity amongst many computer enthusiasts, has gone a step further and come up with a new off-the-road heavy-duty vehicle complete with bumpers, added fog-lights, thick toothy tires and a spare tire.

The fun case-modders have customized a 4×4 IN WIN Griffin tower case computer chassis into an off-road truck in war paint. The modified PC case looking similar to a dirt truck has been tailored with added wheels, strong bumpers, added spare tire and with suspended axle with shock absorbers to hang-up. The spot-on effect of no-nonsense dirt truck is further highlighted with the shovel neatly tucked in the side of the vehicle.
The fog-lights finally accentuate that dramatized effect wanting in a modcase vehicle like this. The lights assembled from four fully functioning flashlights makeup for the requirement of a powerful searchlight on its roof. Furthermore, the yellow black color combination completes the modders' desire of a detailed on-job war vehicle.
The vehicle however, looks more like assembled from fall off pieces of any radio-controlled model truck, would provide note worthy motivating perspective only if the little motors provided in it would have enough torque to actually haul the truck through off-road.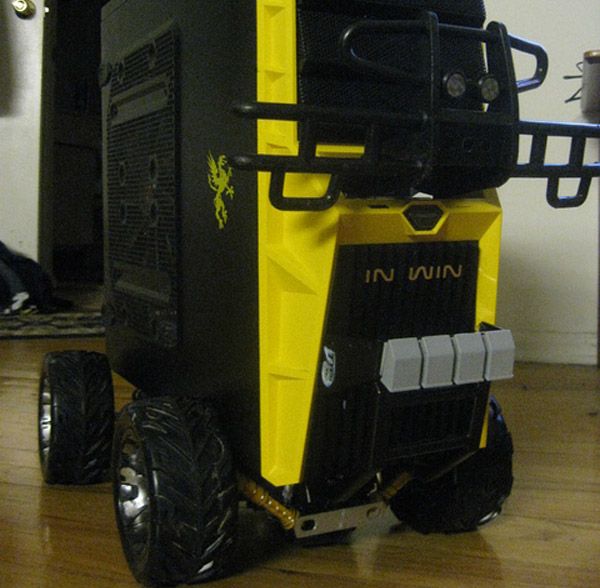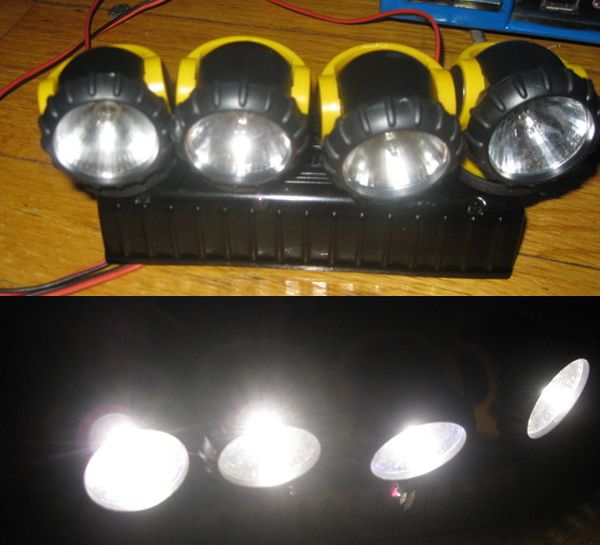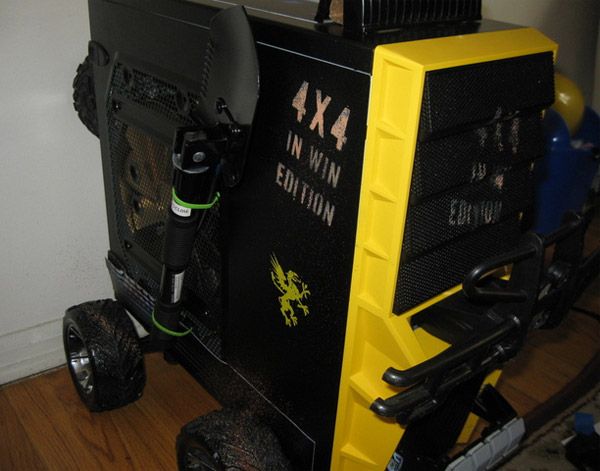 Via: Technabob