The tradition of hardwood flooring dates back to as early as the 1600s. The fact that it has remained in fashion till date is a proof that it has become a classic. However, depending upon the type of hardwood flooring you choose and its place of origin, hardwood flooring could prove to be very expensive at times.
Nevertheless, if you want that hardwood look for your floor without spending a lot of money, you can still do that, all you need to do is look for an alternative. In this article, we take a look at N such alternatives.
5 Alternatives to Hardwood Flooring
1. Bamboo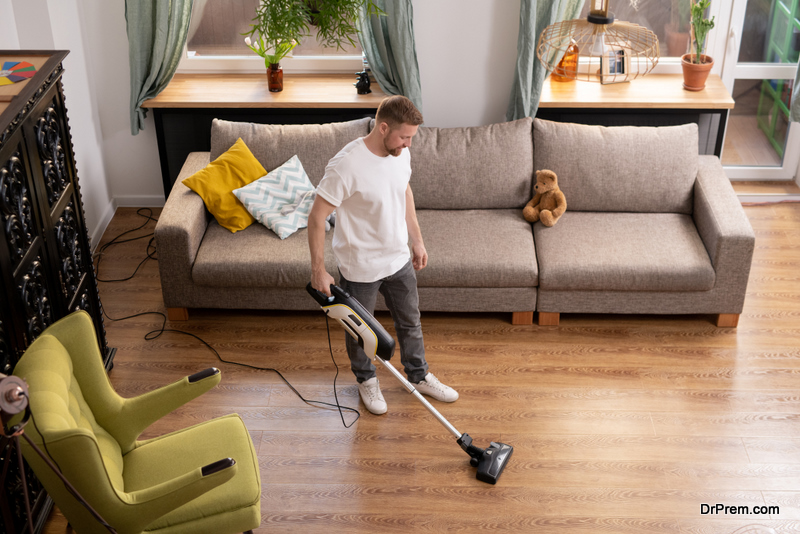 Did you know that bamboo is a form of grass? That explains why it grows so quickly when compared to average trees. It is considered as one of the best alternatives to hardwood flooring because it resembles it a lot. Depending upon your budget and the type of design you want, you can go for a wide range of bamboo flooring options. On top of all this, bamboo nowadays is also becoming the go-to material for all the eco-conscious people out there.
The only possible disadvantage to bamboo could be its lack of resistance to moisture. That's why it isn't preferred for bathroom flooring.
2. Cork
If wine bottles come to your mind whenever you think about cork, you are not the only one. However, you should remember that cork isn't just that. The type of cork that is used for flooring is a lot different. It is made up of a mixture of cork and binders which makes cork flooring highly durable and resistant to wear and tear. In addition to that, it also comes in a wide variety. Depending upon your taste, you can install anything from cork sheets and planks to even cork tiles. Considering that cork is an eco-friendly material, it isn't a bad deal.
However, just like bamboo, cork too isn't that resistant to water. So, if you are considering it for bathroom flooring, it'd be better if you go for some other material.
3. Laminate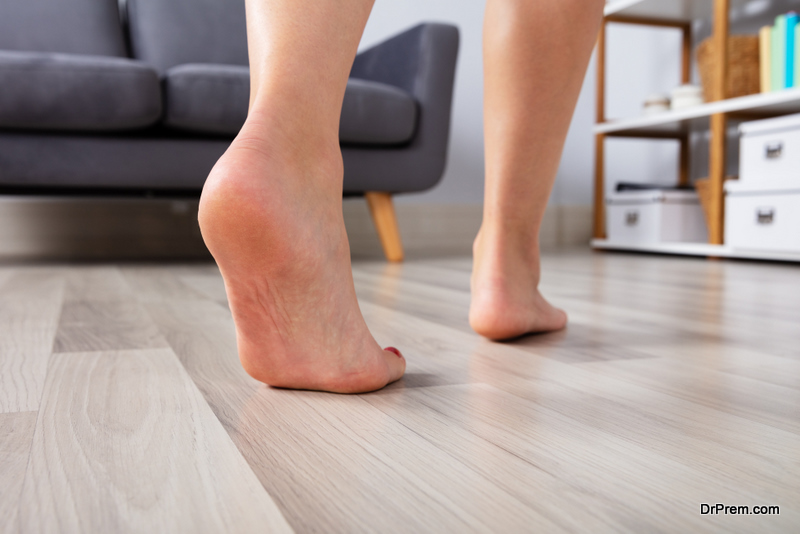 For most of the people, saying laminate wooden flooring is literally saying fake wooden flooring. Yes, it isn't real wood, but ever since its inception laminate flooring has evolved greatly. Apart from being almost indistinguishable from the floor types that it mimics, it is also amongst the highly durable materials that are out there. In addition, it is also easy to install and also comes in totally waterproof variants. So, no matter what your requirements are, this flooring is going to fit pretty much every single bill.
4. Wood-Effect Tiles
When you want that wooden look to give your flooring, wood-effect tiles is probably the easiest option. Tiles are widely available and that too in a range of options. They should be your go-to option if you want to bathroom flooring to look like wood, but they could be as easily used on the kitchen floors too. If that's not all, tiles could also be used for some relatively lesser known purposes like reducing the cooling cost of your home. That's primarily because they don't cost that much.
5. Hemp Wood
Hemp wood might easily be the latest entry in the flooring types that resemble hardwood flooring. Hemp has a range of advantages. It is probably amongst the most eco-friendly hardwood flooring alternatives that are out there. Hemp grows about 100 times faster than oak, which makes it all the more sustainable. Apart from that, it absorbs four times more carbon than trees do, and is also biodegradable.
Final Words
That's certainly not all. There are a lot of other hardwood flooring alternatives like concrete and vinyl plank. Moreover, since construction is an ever evolving field, new materials or new variants of the old materials are coming to the fore. So, if you want to make the best decision for yourself, be patient and keep yourself updated. You never know what you might end up finding.
Article Submitted By Community Writer