SUP i.e. Stand-Up Paddleboarding is an exciting and adventurous water sport that has become extremely popular all over the world. SUP is simply the best way to explore the sea even in the absence of waves, especially for people who are either phobic to or find surfing difficult. For a smooth and easy paddleboarding, the design and make of the paddleboards play a very important role. Given below are five most creatively designed paddleboards that would provide you with the best support and stability.
Fishbone Paddleboard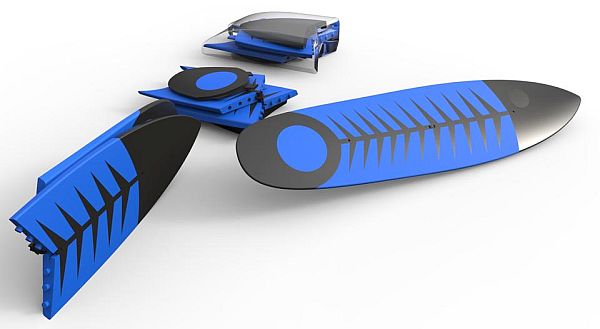 The Fish Bone paddleboard is a highly innovative paddleboard designed by Erin Periz. The board is simply outstanding as it bears a unique and attractive 3D print, can be easily assembled, and is extremely easy to be transported from one place to another. Better portability is the most characteristic feature of this paddleboard since most of the paddleboards are difficult to be carried from one place to another. The SUP bears a front spot for you to tuck in your belongings and consists of GoPro Camera mounts to record your activity on the board.
Cruiser Board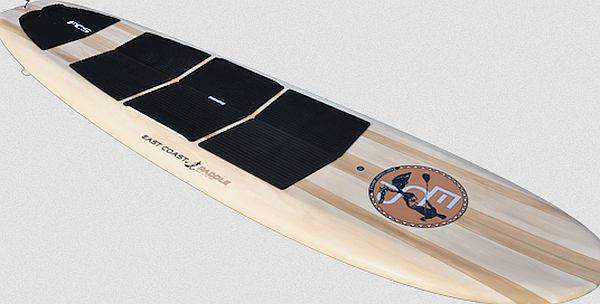 Manufactured by ECP (East Coat Paddles), the Cruiser is one amongst the entire range of hand-made paddleboards that are designed specifically for flat waters. High degree of stability is the most peculiar feature of the board, which is attributed to its downward rails and single concave. Other important features of the board include high quality fins, UV resistant resin, handle and vent and attractive under the glass graphics. Each board is manufactured using good quality materials and sustainable techniques and is available in colored pads such as black and grey.
Peleboard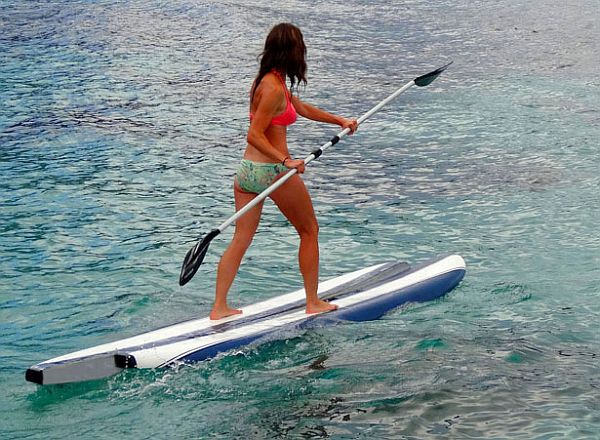 The Peleboard is the most incredibly designed paddleboard in this list. And this is due to its unique and innovative design that features two halves of the board separated with the help of a sliding rail. The flaps under the boards drive the board forward with the help of striding motion. Alternatively, riders can also make use of the paddle. You can even lock the two boards to convert it into one single paddleboard.
Tower Inflatable Paddleboards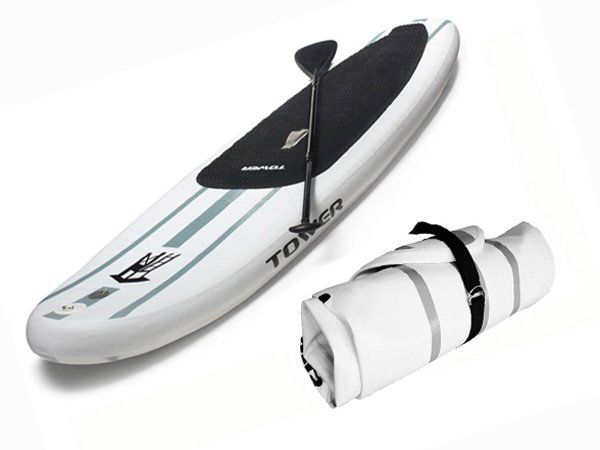 These fantastic paddleboards manufactured by Tower are well known for their strength and durability. The rigidity of the board is due to the several vertically aligned strands that join the bottom and the top deck. The board measures up to 9 inches and can be puffed up to 11 PSI. The board is easy to carry and store simply by rolling it.
Bogaboards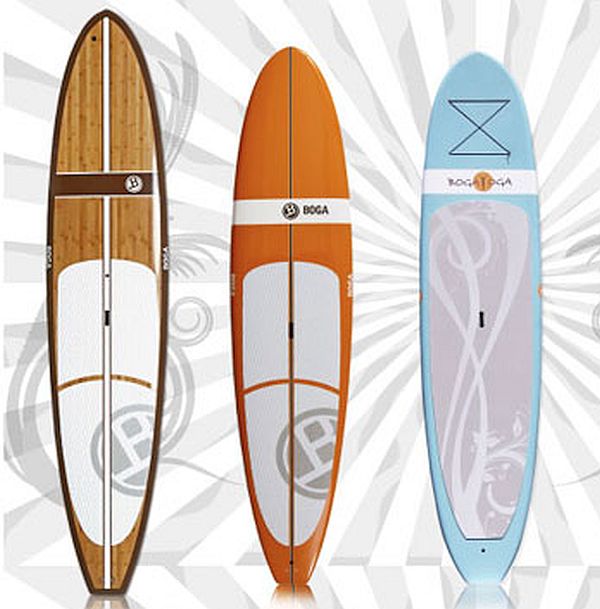 These amazing paddleboards have been designed by the famous paddle manufacturer Boga, and are exclusively designed for providing its users the benefits of Yoga while being on water. These boards are available in two different designs and feature GoPro camera mounts and a high degree of strength and safety.

With these high end and innovatively designed paddleboards you will have the best water riding experience ever. So what are you waiting for? Get one and have a blast!