As we all know women are crazy about accessories especially like handbags, jewelry etc. Most of the women usually carry a handbag where ever they go. Moreover, most of the women prefer to carry a well designed branded handbag to show their status and also to enhance their looks. You need to always a carry handbag according to the type of event you are going. If you are going to a party then you could carry something which is very unique and stylish. Besides, you could prefer something simple while going to shopping. However, women love handbags! Everybody has got surprised on seeing the handbag designs in the year 2012.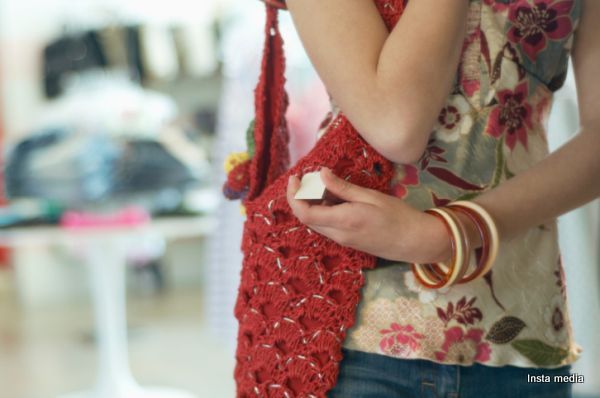 Besides, everybody is eagerly waiting for the upcoming handbag designs this year. No doubt in it, you will definitely feel so happy on seeing the handbag designs of this spring season. Each of us is eagerly waiting for the upcoming handbag designs 2013. All we have to expect this year is something unique and trendy. The fashion world had kept a step forward to introduce some trendy designs this year. In fact the days are going too modern these days. We are going to find some great handbags designs this year!
The designers are designing the handbags this time with different color combinations and textures. Thus, we can carry these most fashionable handbags to look more trendy and fashionable. The world's top designers are planning to give us great designs this season. The below expected handbag designs would be your best partners wherever you go! In fact they add lots of beauty to you and style to you.
Giant clutch: This handbag design looks ultimate and is designed by Phillip Lim. We can expect the modified version of this handbag in this season. No doubt in it, it will definitely look great when you carry it with you for a party. You have to definitely try the upcoming version of this handbag in order to not to miss out a unique and stylish piece.
Elongated purse: Most of the women in this world love elongated handbags. These handbags are designed by AlexanderWang. We can expect this well designed elongated purse in this season from Alexander Wang. Moreover, this elongated purse would be your best choice while going to shopping. It will really look fabulous when you carry it for shopping. The Alexander Wand will definitely satisfy us with his new elongated purse design.
Patriotic Pochette: The great legend Tommy Hilfigier had designed a great patriotic pochette to set a new trend in the fashion world. This design will definitely satisfy you for sure. It looks truly great and it would be your best choice to carry for a party. This pochette will definitely set a new trend in the fashion world.
Ponyskin Miniadure: Louis Vuitton had designed this perfect patchwork miniadure. This would be your best choice while going to make some deals in your business. It really looks so professional. You will definitely love on seeing this ponyskin miniadure. Try this in this season to look stylish and trendy.
Clutch bag: Celine had designed a red leather bag which looks really luxurious. This bag is far better than a grab bag. A woman will definitely fall in love with it on seeing for sure.
This season is truly going to be a great feast to the women who love accessories. You can purchase them directly from online stores to look beautiful and trendy. Moreover, this would be time saving too. There are also some stores who offer you discounts on the handbags. Thus, you could purchase these expected handbags designs from the online stores to save your money and time.